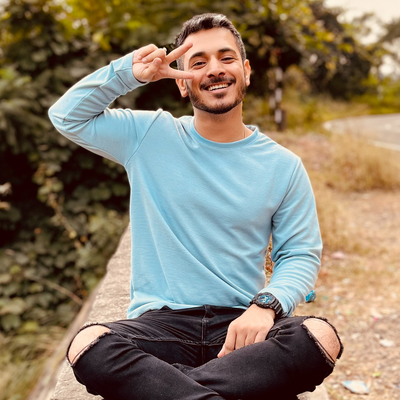 About Ankit Sharma:
Detail-oriented, organized, and trailblazing software developer with 7 years of experience in designing, developing, and leading dynamic web applications. Capable of understanding client requirements and translating them into code to add new features or for modifications of existing products. Adept in coordinating with testers to perform smoke and BAT testing. Work well with the team, and have excellent problem-solving and interpersonal skills.
Experience
Experienced Python web developer proficient in Django and Flask, with a strong foundation in Python, JavaScript, HTML, and CSS. Experienced in developing web applications within CI/CD environments, utilizing SQL databases (MariaDB, Oracle 12C) and NoSQL databases (MongoDB), as well as containerization with Docker. Proven expertise in data visualization using Pandas and Seaborn, and familiarity with AWS (EC2, S3).
Adept at engineering prompts for AI models, automating modules using Python, leading architectural design, and successfully managing end-to-end projects. Known for performing thorough code and architecture reviews, contributing to hiring processes, and utilizing version control tools like GitHub and SVN. Proficient in the entire SDLC, proficiently managing business and technical documentation.
Capable of efficiently utilizing AI tools like Chat-GPT and git co-pilot, collaborating effectively with cross-functional teams, and demonstrating products to stakeholders. Skilled in making design recommendations, executing dynamic web app development, and crafting release and implementation plans.
Experienced in both waterfall and agile (scrum and kanban) project methodologies, excelling in high-pressure, deadline-driven environments
Education
I earned my B. Tech in "Electronics and Communication Engineering" at "Chandigarh Group of Colleges - Technical Campus, Jhanjeri," graduating at the top of my class.
Professionals in the same Engineering / Architecture sector as Ankit Sharma
Professionals from different sectors near Chandigarh, Chandigarh
Other users who are called Ankit
Jobs near Chandigarh, Chandigarh
---

JJSPL

Baddi, India

Full time

Job Summary · Need a full time Accountant assistant for a manufacturing unit in BADDi, HP. · Responsibilities and Duties · To maintain Books of accounts and to maintain office day to day voucher and o ...

---

Teams Fusion

Panchkula, India

Qualification - Minimum 12th · Job Type - Full Time - Regular or Part-time · Full Time - Salary Between - 12 k to 16 K + Night allowances as per company norms · Part-Time - Salary Between - 6k - 7k · ...

---

oxigen services India pvt ltd

Mohali, India

Part time

Data Entry · Computer Operator · Back Office · Content Writer · typist · Must have a knowledge in Computer. · For more details or instant reply WhatssApp your namee on this number · 8O 5 284 94 44 · A ...