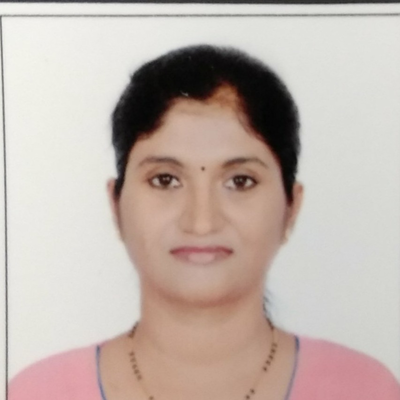 About Aruna Bhat:
As a successful IT consultant with 15 years' experience, I have a comprehensive understanding of the planning, developing, QA testing and delivering projects.  With my IT background, architecting and mentoring skills, I believe I will be able to contribute successfully to the organization and this position. Please find enclosed my CV for your perusal. Thank you for your consideration, and I look forward to hearing from you.
Designed and developed robust, high performance, well-documented code in AbInitio and Azure data platforms along with QA testing experience for various Data warehousing projects.
Key skills
Azure Cloud, Azure SQL DB, Azure Synapse, Azure Data Factory, Azure Data Lake, Azure Databricks, Scala, Python, Apache Spark, SQL RDBMS, Data Analytics, Data Engineering and Data Warehousing, Spotfire Reporting.
Teradata, ETL- AB Initio, AB initio BRE, EME
Education/Certification:   
Bachelor's in Electrical Engineering - 2006, VTU University (NMAMIT, NITTE), India,
Azure Data Fundamentals (DP- 900)
Azure Data Engineer Associate (DP- 203)
Teradata Basics V2R5
Teradata SQL 
Experience
Overall 15+ (4 years as Azure Data Engineer,4 years as QA and 7 years as Ab Initio ETL developer) years of Analytical IT Profession with proven track record of successes in analyzing, developing, delivering, supporting and troubleshooting high-end business software with client-facing experience, ease of understanding technology and substantial experience in leading a team with expertise in  Azure and ETL tool (AB Initio) along with good understanding about the product and its business needs.
Experience on Migrating SQL database to Azure Data Lake, Azure Data Lake Analytics, Azure SQL Database and Azure SQL Data warehouse and Controlling and granting database access and migrating On premise databases to Azure Data lake store using Azure Data factory.
Proficient in analyzing and translating business requirements to technical requirements and architecture. Also, worked as Data Modeler with SQLDBM tool.
Project Management skills: led entire gamut of analytics projects including defining scope, estimating effort & timeline, developing project roadmap; driving timely project delivery, tracking project progress, highlighting risks, and driving mitigation [ARK1] 
Domain: Successfully managed projects of various domains like Banking & Finance, Insurance, Healthcare, Retail and collaborated with global teams of different geographies.
Expertise in various phases of project life cycles (Design, Analysis, Implementation and testing).
Excellent communication skills with excellent work ethics and a proactive team player with a positive attitude
Education
Education/Certification 
Bachelor's in Electrical Engineering - 2006, VTU University (NMAMIT, NITTE), India,
Azure Data Fundamentals (DP- 900)
Azure Data Engineer Associate (DP- 203)
Teradata Basics V2R5
Teradata SQL 
Professionals who compete with Aruna
Professionals in the same Engineering / Architecture sector as Aruna Bhat
Professionals from different sectors near Bengaluru, Bengaluru Urban
Other users who are called Aruna
Jobs near Bengaluru, Bengaluru Urban
---

Ather Energy

Bengaluru, India

Attending walk-in customers and tele enquiries. · Daily follow up of all walkin enquiries on 3rd day after walk in. · Smiling and greeting the customer with a firm handshake. · Be polite while talking ...

---

Jamboree Fashion

Bengaluru, India

Should be able to handle boutique store independently. · Involves customer interaction and processing orders. · Should have basic knowledge of sketching and fashion. · Day 2 day work involves · 1 cust ...

---

Aditya Birla Group

Karnataka, India

Updated: · January 02, 2023 · Location: · Karnataka, India · Organization: · Cement · Professional Experience description: · Experience in maintenance of Kiln and coal mill section equipment's, Belt & ...