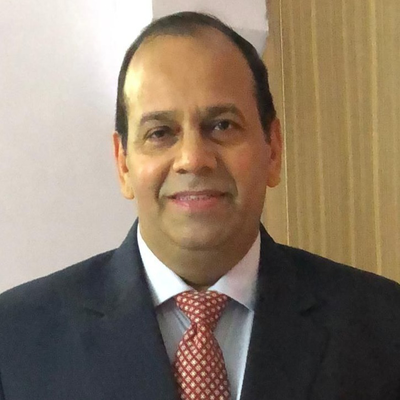 About Attar Singh:
With a total working experience of 34 years in the field of Technical Services - Engineering (12 years on board Indian Naval Ships and 22 years in the hospitality sector), I am currently looking for an opportunity for the posi4on of Director of Opera4onal Engineering for Five Star Luxury Hotels OR Luxury segment residen4al/commercial buildings in Delhi / Gurgaon.
Experience
Work Experience:
Director of Engineering
Roseate House & Resorts - Luxury Business Class Five Star Hotel & Resort (A unit of Bird Airport Hotels & Resorts)
Aero city – IGI Airport
New Delhi
June 2016 – June 2023
• Responsible for managing full technical services in all aspects I.e. upkeep of property & plants and machinery. Managing engineering on roll and outsourced manpower and controlling HLP and R& M costs without compromising guest services and property upkeep. Responsible for all licenses & statuary compliances.
Chief Engineer
Ananda in the Himalayas (A unit of IHHR Hospitality) July 2015 – May 2016
• Handled the en4re technical aspects of the resort spread across 100 acres , responsible for maintaining the en4re MEP of the property including fire and safety systems, upkeep of the civil structures
Director of Engineering
Louvre Group of Luxury Business Hotels July 2012 – April 2015
●  Joined the appointed engineering team at an advanced project stage and prepared SOPs and LOPs
●  Coordinated with the project team, all contractors, architects for installation & commissioning of all types of equipment, completion of fire life & safety risk management.
●  Involved with the project during guest room snagging exercise for achieving quality products.
●  Ensured the hotel's safety features are in compliance with the state and federal laws &
regula4ons
●  Lead a team to maintain and repair mechanical, electrical, heating and cooling, and electrical
systems
●  Inspect the facility and assign job to the staff for routine maintenance and repairs
●  Participate in preventive maintenance programs and maintain document necessary for the
energy management
●  Assist the account team in drafting budget and negotiating with contractors
●  Obtain necessary licenses and permit for installing, removing, and repair physical building
structures
●  Address complaints from guests and ensure no such problems occur in the future
Chief Engineer
Sheraton Udaipur Palace Resorts & Spa December 2010 – June 2012
●  Joined the hotel at intermediate project stage and managed lei over projects planning & execution
●  Hired, trained, and motivated staff in providing best customer service
●  Accomplished maintenance and repair work within the set budget
●  Developed and implemented cost-effective emergency programs
●  Performed regular inspection of the electrical, mechanical, plumbing, and heating and cooling
systems
●  Fixed boilers, sprinklers, oversaw landscaping maintenance
●  Maintained water, sewage, alarms and safety systems
Director – Technical Services Shirdi Country Inn Pvt. Ltd. – Pune June 2010 – November 2010
●  Head of opera4ons and technical services division of St. Laurn group of hotels
●  Additional responsibilities of project management of a five star deluxe upcoming property at
Shirdi
●  Served as a PR Officer of the said company
Chief Engineer
K Raheja Hospitality December 2001 – May 2010
●  Renovated the key areas of the hotel viz. guest rooms, banquet & conference hall, bar, billiard & toddler room, main kitchen, health club, staff & executive dining rooms
●  Introduced new business center, upgraded domestic, raw & hot water system, cold storage, APFC panel and plumbing system
●  Setup new softener plant for boilers
●  Hired services consultants for upgrade of engineering services boilers, changing the total
electrical system.
●  Setup a new satellite laundry
●  Plant room renovation & rearranging equipments as per Total Productive Maintenance (TPM)
program implementation at the hotel
●  Setup of CCTV surveillance with detailed project report all over the property for better security
system
●  Inculcated multi skilling training for staff
●  Set procedures for engineering purchases
●  Created SOPs, LOPs & PMPs for engineering opera4ons.
Associate Engineer
ITC Grand Maratha Sheraton Hotels & Towers March 2001 – October 2001
●  Identified and prepared technical snag list complying with company's local and international standards
●  Assisting the Deputy Chief Engineer/Chief Engineer to get the plant and machinery commissioned in a proper manner
●  Room technical inventory checking
●  Assuring that all the government compliances ( health & safety ) are met
Chief Engine Room Artificer Indian Navy
January 1989 - January 2001
●  Served on board Indian Naval ships for maintenance opera4ons
●  Defect rectification of main diesel engine (up to 40,000 HP), diesel generators, hydraulics, HP air
compressors, boilers, HVAC plants, chillers, refrigeration plants, de-freezers. Fire fighting equipments and boat engines etc with their associated systems/auxiliaries
Education
Educa1on:
●  Diploma in Mechanical Engineering ( 04 years including apprenticeship at INS Shivaji, Lonavala)
●  Engineering equivalent degree vide Gazette of Govt. of India, ministry of education and culture
dated : 11 November 1972 part II section IV page 588
●  Charge Board Certificate (competency for engineering head of a ship)
●  Diploma in Security Management & Fire Fighting Technique, First Aid and Safety Officer
●  Civil defence crash course
Professionals who compete with Attar
Professionals in the same Engineering / Architecture sector as Attar Singh
Professionals from different sectors near New Delhi, New Delhi
Jobs near New Delhi, New Delhi
---

GD Goenka Signature School

Gurgaon District, Haryana, India

Special Educator Requirements: · Qualified and experienced to identify learning disabilities in children and suggest appropriate measures. · Qualification: · Special Educator: · Degree/Diploma in Spec ...

---

Builder - What would you Build?

Gurugram, India

Full time

About · We're on a mission to make app building so easy everyone can do it – regardless of their background, tech knowledge or budget. We've already helped thousands of entrepreneurs, small businesse ...

---

Vmedica Multi Speciality Clinics

Gurgaon, India

Physiotherapists Help People · Recover With Injuries Sustained From Surgery, Illness, Ageing Or Disability · Guide Patients To Improve Their Strength And Movement And Prevent Further Problems In Futur ...