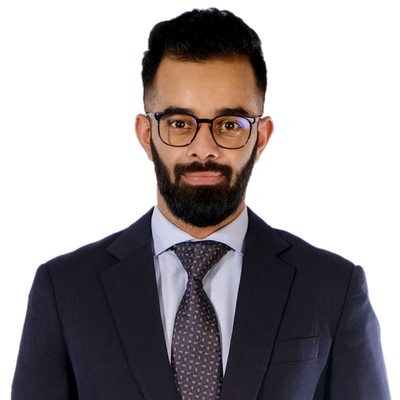 Services provided د.إ75

/ hour
Sales (4)
Social Media Management Services
Social Media Marketers
Social Media Managers
Social Media Advertising Services

About Avinash Bhatia:
Dear Recruiter
I am an accomplished digital media marketer with a track record of creating and implementing successful social media programs. I would like to bring my collective experience and success to the Social Media position you are currently advertising.
At my previous employment, I excelled at working closely with clients to launch and create innovative, effective campaigns and provide sound counsel to ensure the brands communication objectives and strategies are met. Additionally, I have 6 years of experience in social media tools and technologies. As your Social Media position requires expertise similar to mine, I believe I would serve well in this role.
I would appreciate an opportunity to be considered for this position. I may be reached via email at bhatia.avi at gmaildotcom. Thank you for your time and consideration.
Sincerely,
Avinash Bhatia
Experience
SR. MANAGER - SOCIAL MEDIA
Della Leaders Club | Della Group | Apr 2022 - Jun 2022 | Mumbai
Responsible for strategizing and executing multi-channel social media strategy across 28 pages, as well as, founder Jimmy Mistry's social accounts. Responsible for SMO/SEO and web traffic metrics.
Onboarded 'Sprout Social' amongst other tools to streamline process' and save hours of manual work.
Worked cross-functionally in a fast-paced environment, with IP head to manage a Wine and Cheese workshop in Lonavala, with 90%+ turnaround of paid members.
Ensuring a uniform brand language whenever applicable in the process' across different functions of the business.
A POC for all marketing campaigns, ensuring all other departments help amplify the brand message with their clients and networks.
Responsible for creating a detailed yearly events calendar for each of the 26 domains, with 13 in lifestyle and 13 in business categories.
Responsible for improving internal SOPs to ensure easy inter-departmental comms for future campaigns.

SR. LOAN OFFICER (FREELANCE)
LightStream Finance | Jul 2021 - Jan 2022 | Mumbai
Evaluate credit worthiness by processing loan applications and documentation within specified limits.
Interview applicants to determine financial eligibility and feasibility of granting loans. 
 
SOCIAL MEDIA STRATEGIST (FREELANCE)
Mango (Chrome) | Nov 2020 - Apr 2021 | Dubai, UAE
Designed a multi-channel social media launch strategy focused on desktop users to drive Chrome Extension downloads.
 
SOCIAL MEDIA MANAGER
CAFU | Sep 2019 - Sep 2020 | Dubai, UAE
Designed and executed multi-channel social media strategy (incl. new market launch) and campaigns across 187,000 followers, increasing social media lead generation by 100% in a span of one year with followers growing to at least three folds across each channel.
Helped reduce customer support requests by 8%, by strategically educating the end user through innovative marketing campaigns.
Responsible for shortlisting and onboarding Sales Force across the organization to streamline internal process' and improve way of working.
Worked alongside Product, HR, CX, B2B, Dev and Web teams to ensure brand language uniformity is followed at all times.
Responsible for running customer acquisition campaigns with B2B teams for local and International teams for potential customers across the GCC region.

DIGITAL ACCOUNT EXECUTIVE
Edelman | Oct 2017 - June 2019 | Abu Dhabi and Dubai, UAE
Responsible for owning (end-to-end) multi-channel monthly content calendars for at least four clients at a given time.
Achieved monthly KPIs and KRAs set by clients and maintained a regular report on success and learnings.
Supported External Comms Director and Brand manager with on-grounod and digital events.
 
Clientele: Mubadala, Majid Al Futtaim, Mohamed bin Rashid Innovation Fund, World Future Energy Summit, Emirati Children's Day, Hub71AD, Emirates Development Bank, Winter at Tantora and Mitsubishi Hitachi Power Systems.

SOCIAL MEDIA EXECUTIVE
Percept Gulf | Jan 2017 - Oct 2017 | Dubai, UAE
Responsible for managing editorial calendars, social listening, and community management across Facebook, Instagram and Twitter.
Clientele: The Club Apparel Group (Bottega Verde, The Children's Place and R&B), Weetabix, Sharp Electronics, IAMC (International Aesthetic Medical Centre) and Arabian Center.

FINANCIAL ANALYST - CUSTOMER SERVICE
JP Morgan and Chase | Jun 2013 - May 2016 | Mumbai, India
Clarifying external and internal customer queries through both email and telephonic interactions.
Achievements: Awarded for outstanding customer service and building lasting relationships.
Education
BACHELOR OF COMMERCE (ACCOUNTING)
2013
Thakur College of Science and Commerce,
University of Mumbai

CENTRAL BOARD OF SECONDARY EDUCATION (CBSE)
2009
The Indian High School Dubai, United Arab Emirates
Professionals offering similar services to those of Avinash Bhatia
Professionals in the same Marketing / Advertising / Public Relations sector as Avinash Bhatia
Professionales offering Social Media Management Services services
Professionales offering Social Media Marketers services
Professionales offering Social Media Managers services
Professionales offering Social Media Advertising Services services
Professionales offering Social Media Management Services services
Professionales offering Social Media Marketers services
Professionales offering Social Media Managers services
Professionales offering Social Media Advertising Services services
Professionals from different sectors near Mumbai, Maharashtra
Other users who are called Avinash
Jobs near Mumbai, Maharashtra
---

DotSyndicate

Mumbai, India

₹500,000 - ₹800,000 per year

Join Our Creative Dream Team · Are you a Graphic Designer with a passion for pushing the boundaries of design and a love for all things quirky and fun? Do you dream of colours, shapes, and fonts? If ...

---

Career Graph

Mumbai, India

We are looking for a Sales / Senior Sales Officer, · for one of the leading international logistics company in Mumbai. · Education - Any Graduate & MBA is preferred · The responsibilities will primari ...

---

LTIMindtree

Mumbai, India

Hi, · Greetings from LTIMindtree. We're hiring for SQL DBA. · Role : SQL DBA · Exp : 5-10 Yrs · Location : Mumbai · Note : We need 15 Days' notice period only. · Skill required - SQL DBA · Secondary - ...