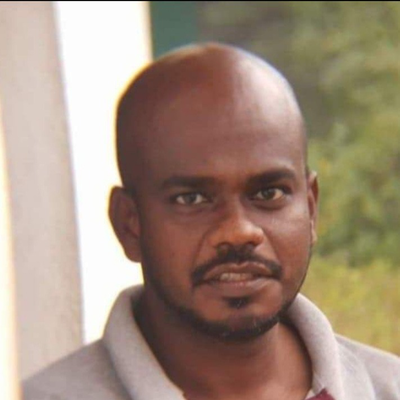 About Chamal nadeeshan Merenchi hewage:
M.H.C Nadeeshan 
Civil Superintendent.
Highly competent individual who has extensive knowledge and experience of managing, directing and monitoring both small- and large-scale civil engineering projects. On the technical side Nadeeshan is able to accurately prepare projects to the highest standards, particularly drawings, plans, schedules and construction design maintenance documentation production. In the past he has had successful the promotion of the company, team leadership, expert technical advice. He is now looking for a suitable position with an ambitious &forward-thinking company.
Experience
Civil Superintendent Ceylon Electricity Board-Srilanka
06/2010 – Present
1. Power System Reliability Strengthening Project (2019-Present)
2. Renewable Energy Absorption Transmission Development Project (2016-2019)
3. Clean Energy & Network Efficiency Improvement Project (2013-2016)
4. North-East Power Transmission Development Project (2010-2013) Responsible for monitoring the progress of works within the team, advising the relevant Manager at agreed periodicities, and agreeing alterations to programs of work or working patterns as required.

Civil Engineer
Sanken Overseas (pvt)Ltd
04/2010 – 04/2008
Epheliya Hotel Resort in Seychelles
Responsible for managing and executing projects, including time and budget management and quality control. As well as delivering projects successfully and being accountable for project planning and direction
 
Education
1.Post Graduate Diploma-Project Management OTHM Level 7 2022.
2.Advanced Diploma in Technology- Civil Engineering City & Guilds 2010.
3.National Diploma in Technology - Civil Engineering Institute of technology- University of Moratuwa-Srilanka
2002 – 2006.
4.GCE A\L (2001)) - (Local - Sinhala Medium) Matara Central Collage- Matara-Srilanka
Combined Mathematics – A Physics - A Chemistry - C
5.GCE O\L (1998) (Local - Sinhala Medium) Methodist Central Collage- Hakmana-Srilanka
D-6, C-1, S-1
 
Professionals who compete with Chamal nadeeshan
Professionals in the same Engineering / Architecture sector as Chamal nadeeshan Merenchi hewage
Professionals from different sectors near Galle Sūgūr, Raichur district
Jobs near Galle Sūgūr, Raichur district
---

Visa Answer Overseas Education Consultants

Adoni, India

Full time

Company Overview · Visa Answer is a leading immigration and recruitment firm based in Sydney, Australia. Established in 2004, we have offices in Australia, Canada, and India. Our goal is to help peopl ...

---

Orbit diagnostic centre

Adoni, India

RADIOLOGIST Evaluation patients medical history · Job Types: · Full-time, Regular / Permanent · Salary: · ₹350,000.00 per month · Benefits: · Cell phone reimbursement · Health insurance · Schedule: · ...

---

Apollo Pharmacy

Yemmiganur, India

Job Responsibilities · Prescription Handling · Customer Service · Cold Chain Management · Inventory Management & Sales · Compensation & Benefits · This job is on company rolls offering competitive p ...