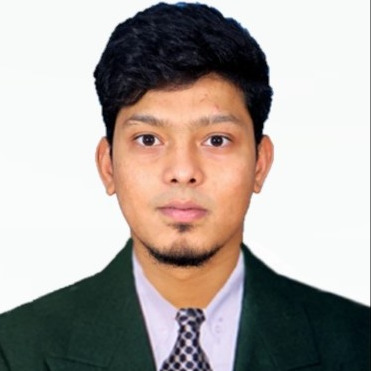 About Habibul Bashar:
Experienced Automation Engineer with a demonstrated history of working in the Process industry
Skilled in MES, INDUSTRIAL AUTOMATION Batch Processing, and Control Systems Strong
Engineering professional
Experience
Somerset therapeutics Limited,Bangalore-
Information Technology
(Automation Engineer)-Sr. Executive
April 2021 - PRESENT
● 5+Years of rich experience of Process Automation, Digitization of Shop floor & IT in manufacturing
applications Such as MES (with seamless integration of many Enterprise applications including SAP) in
various Industries such as Pharmaceuticals, API, Petrochemical, Agro Chemicals, & Starch Chemicals.
● Leading the IT in manufacturing (Digitization & Automation) Function for Pharmaceutical Organizations
on Evaluating, Budgeting, and Implementing Automation/ Digitization Solutions to Improve the Quality,
Compliance, Efficiency & Simplification
● Sound & Recognized expertise in MES PAS X (Caliber ), Delta-v (Emerson) & Pharma Suit (Rockwell) with
integration of all Enterprise applications such as LMS, QMS, LIMS and DCS/ SCADA and Manufacturing IT
Systems from both a technical and functional point of view
● Exposure on IT/OT system PLC, SCADA, DCS, MES , Historian and Analytics.
● Keep abreast of key Manufacturing IT trends - Industrial IoT, Manufacturing Digital Plant Maturity,
Pharma 4.0, Data Integrity principles & technology etc.
● Proven ability to manage Applications implementations across multiple locations
● Experience with full software development life cycle including release management in regulated
environment (FDA, GxP, Computer system validation)
● Experienced in current and emerging technologies and their potential application and translate those into
business opportunities.
● Lead or coordinate technical Strategy, Roadmap discussions and Vendor Negotiations
● Develop and collaborate MES Roadmap including lifecycle upgrades, deployment of new IT standards,
business standards, cutover plan and provide technology guidance
● Manage overall Testing & Validation process with risk based Approach
● Support Leadership in identifying operational opportunities for continuous improvement
● Ensure security, compliance, and data integrity regulatory standards are maintained across all site
technology systems.
● Designing integration approach for Equipments & Devices to fetch real time.
Education
10/06/2022 – CURRENT – London, United Kingdom
MASTER OF COMPUTER SCIENCE – Specialization in Cyber security
Address Liverpool john moores university,Merseyside L3 5UX, United Kingdom, London, United Kingdom
Professionals in the same Manufacturing / Mechanical sector as Habibul Bashar
Professionals from different sectors near Bengaluru, Bengaluru Urban
Jobs near Bengaluru, Bengaluru Urban
---

Rentomojo

Bengaluru, India

Roles and Responsibilities · Leading an online rental solution for all furnishing needs including furniture, furnishings, home appliances, and others i.e. RENTOMOJO is aggressively hiring for the job ...

---

Recruise India Consulting Pvt Ltd

Bengaluru, India

Audit Execution: · Partner with company personnel for the purpose of identifying key risks and auditing related controls. · Process Ownership: · Improve internal audit processes using input from key s ...

---

TeacherOn

Yelahanka, India

Part time

My daughter is studying BBA Hons and requires help in Mathematics and Statistics. I am looking for On-Line tutor who can help her quickly. She studied Humanities in 10+2 · Level: · Beginner · Gender P ...