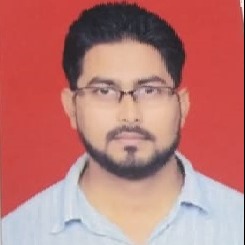 About Imran Zaheer:
• Accomplished and energetic Warehouse Supervisor with 5+ years of experience, a solid history of achievement. The motivated leader with strong organizational and prioritization abilities. Areas of expertise include fast-paced environments, employee service, team building, and troubleshooting.
• Having 5.5 years of experience as a Warehouse Assistance into Manufacturing domain. 
• Expert in making dashboard and data visualization report in Excel. 
• Sound working experience in Stock Reconciliation, stock management and .  
• Expert in the reconciliation of financial discrepancies by collecting and analyzing account receivable and account payable. 
• Sound working knowledge of the Supply Chain Management process, After Sales Support, Claim Record-Keeping process.
• Expert in MIS reports orientation and structures with the use of advanced Excel functions including Pivot tables and charts.
• Capability to adapt and learn new technologies and applications very quickly.
• Made a stock management tool with the help of MS Excel formulas through which we are able to manage and reconcile the stock on daily basis. 
• This file was approved and awarded by UK client and by Quality Team as well.
• Lean certified under Six Sigma certification program for the idea which saved 30% processing time
 
Experience
Rekha Udhyog Pvt Ltd. (Kanpur, UP)                                                                                 Mar-2019 to till date
Warehouse Supervisor
Handling a team of 15 employees and supervised their work, Responsible for the daily Operation of the Warehouse, responsible for reporting to the senior manager, set goals and targets for the employees and motivated them in achieving these targets and goals, responsible for handling all the queries and problems of the employees.

KEY RESPONSIBILITIES:
 Organized a neat and clean warehouse and ensured achievement of all goals.
 Having a clear understanding of the company's policies and vision and how the warehouse contributes to these.
 Supervised facility even on weekends and ensured smooth working.
 Analyzed warehouse processes and provided feedback to improve quality and reduce prices.
 Performed safety/FDA audits and ensured compliance to all warehouse safety standards.
 Resolved all operational issues and escalated complex issues.
 Maintaining supplier wise inventory & carry out inventory stock check to have discrepancy free stock.
 Co-ordinate with supplier for Raw & packaging material.
 Co-ordinate with transporters for receipt & Dispatch of consignments.
 Maintaining the daily operation of the distribution center in the areas of stocking, receiving, dispatch for stockroom.
 Monitoring stock levels.
 Creating Inventory control report and MIS daily status report.
 Maintained a good rapport with the employees.
I-life Digital (Dubai)                                        June-2017 to Jan-2019
Warehouse Assistant
KEY RESPONSIBILITIES:
 Checking and inspecting goods received and ensuring they are of accurate quantity, type, and also acceptable quality.
 Selecting space for storage and arranging for good to be placed in the designated areas.
 Making sure that all inventory processes are completed on the same day.
 Loading and unloading Lorries, vans and other vehicles.
 Labeling goods that have arrived at the warehouse.
 Used to keep track of all vehicles, schedules and orders which are completed. 
 Contacting transport companies and coordinating dispatch and delivery with them.
 Moving and organizing stock.
 Supervising the work of junior staff.
 Ensuring a clean and safe workhouse for staff to work in.
 Monitoring stock levels.
 Moving items through the warehouse from receipt to dispatch to customers.
 Accurately updating all data into computer and manual recording systems.
 Co-ordinate with Transporter allotted by Ilife Digital for complete Warehousing movement.
 Responsible for dispatching of Surface & Air Shipments.
 Responsible & Keeping TAT for Promo Activities
 To perform documentation part of CDO Operations.
 Provide information as and when required by stake holders & through periodic reports.
 Managing sales promotional activity.
 Monitoring the security process.
Award and Recognition:
 Awarded 2 times with "Best Efficient Employee" award.
 
Education
Bachelor in Art (Graduation) 
Professionals who compete with Imran
Professionals in the same Manufacturing / Mechanical sector as Imran Zaheer
Professionals from different sectors near Jājmau, Kanpur Nagar
Other users who are called Imran
Jobs near Jājmau, Kanpur Nagar
---

timesascent

Kanpur Nagar, India

Full time

As per norms of AICTE. · For Directorship-Professors / Retired Professors from IIMs, XLRI, IITs & other persons may also apply.

---

Rentokil Initial

Kanpur, India

Full time

Rentokil PCI is the leading pest control service provider in India. A Rentokil Initial brand, Rentokil PCI was formed in 2017 through a joint venture (JV) between Pest Control India, the number one pe ...

---

J.S. Academy

Kanpur, India

2 year 12,11,10,9th · Salary: · From ₹15,000.00 per month · Schedule: · Day shift · Supplemental pay types: · Performance bonus · Experience: · - total work: 2 years (preferred) · Ability to Commute: ...