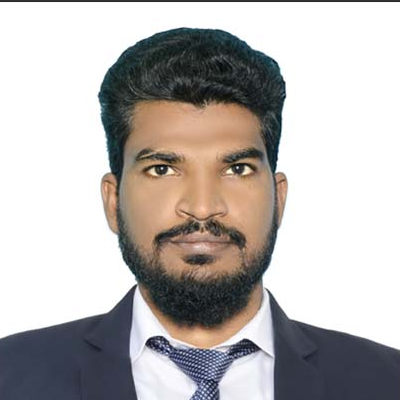 About me:
A Career Oriented, Self-motivated individual looking for greater challenges on professional front. Looking 
for an opportunity in an organization with a growth oriented environment and prospects to learn and succeed. A Project Manager with masters in Management and 12+ years of UAE experience with various projects from different sectors , I tend to apply and imrpove my skills in an organization which values knowledge and integrity.
Experience
Responsibilities
Projects: 
 The core responsibilities are Initiation, planning, Execution & Closure of the Projects. 
 Upon award, formulate a complete project schedule. Document the entire process including the 
responsibilities of every team member at the stages required. 
 Attending Site meetings, Cient Meetings, Project Updates. 
 Ensure every aspet of the project plan is right on track and the resource allocated is being efficiently 
utilized 
 Ensure that the complete team, at every site, is working together to achieve the set goals 
 Ensure that the team adheres to the expected quality levels of implementation while they are on job 
Pre-Sales: 
 Upon requst from the sales team, allocate the right resource for proper site surveys 
 Once receiving the report convert the received information to a formal Bill of Quantities and forward 
it to the sales team for further action. In times, estimate the complete project value for further actions.
Professionals from different sectors near Cuddapah, Kadapa District
Jobs near Cuddapah, Kadapa District
Found in: Talent IN - 1 week ago

---

Job Purpose · This position is open with Bajaj finserv ltd. · Job Responsibilities · Duties and Responsibilities To achieve Debt Management Services targets of the Respective Branch assigned, ensuring meeting PI Targets.Х Meeting the Target on Cost of Debt Management Services. ...

Found in: Adzuna IN Premium - 4 days ago

---

Zuari Cement Ltd.

Yerraguntla

JD for Head-Security for Yerraguntla Integrated Cement Plant: · The position will be overall responsible for Plant Safety & Security of Men, Machine, Material & Properties of the Company: · Manning post and security guards' deployment · Training of the Security personnel · Regula ...

Found in: Talent IN - 1 week ago

---

Vardhman Consultancy Services

Kadapa

Job Description · Candidate will be responsible to promote pharmaceutical products to doctors. To achieve sales target.Meeting with Stockiest make the products availabilityChemist survey for better marketing.Managing the sales & mktg operations with focus sales growth · Key Ski ...