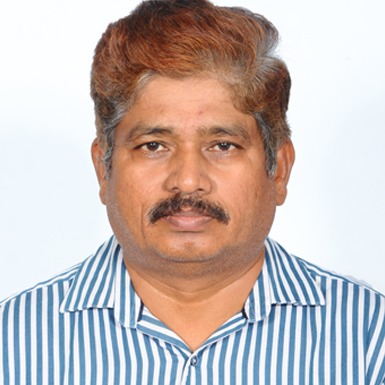 Services provided ₹725

/ hour
Construction / Facilities (1)
Construction Project Managers

About krapa sharma:
                    I am a Civil Engineer with more than 30 + years of experience, having experience in the areas of end-to-end project management, construction management, Quality assurance, Contracts Administration, Techno commercial operations, Quantity Surveying, Rate analysis & Estimation based on CPWD, Planning, Bill(s)- scrutiny & Bill preparation and solving Contractual Obligations,  tender document preparation of RCC buildings, PEB(STEEL) buildings, industrial works, MEP, STP & ETP, interior fit-out works, roads and drains, etc.,.                                                                                                                                                                                                                                                                                                                                                                                                                                                                                                                                                                                                                                                                                                                                                                                                                                                                                                                                                                                                                                                                                                                                                                                                                                                                                                                                                                       
Experience
M/S AMARA RAJA INFRA PVT LTD. (26DECEMBER 2022 TO 28JULY2023) Presently working as Project Manager for the execution of Assembly and Warehouse PEB building (162x96m), canteen building, security and creche, utility, sump and pump room, scrap yard and external development roads & drains. 
M/S NOVA DESIGN BUILD -( 29 OCTOBER 2018 TO 25 DECEMBER2022) Worked as Design Coordinator collecting site data, client requirements, preparing architecture and structural and MEP coordination. Execution and Monitoring of hospitals & warehouse (PEB) construction works during construction. M/S 
SEMAC CONSULTANTS PVT LTD, HYDERABAD:(APRIL 2004 TO 30 NOVEMBER 2017) - WORKED AS SR. MANAGER (COORDINATION /PROJECT MANAGEMENT)
  Bharat Dynamics Ltd (April 2016 to Nov 2017) – Chandigarh (180 Cr): in 74 acre , Storage buildings, AHU, ancillary buildings and other facilities like roads, drains, trenches etc., 
 TATA INSTITUTE OF FUNDAMENTAL RESEARCH (TIFR): Developing Animal House of 8000sft area, in air condition and insulated cabins. The facility proposed for raring and producing imported white mice for the DNA testing. 
 Thermopad (E-Beam project )- Export quality cable manufacturing facility at Hyderabad includes PEB shed and RCC chamber for cable treatment with radioactive material. 
 SAB-Miller, Mysore (August 2014 to October 2015): PM for Land development work at SAB-Miller Mysore ( Land Area 64 acres) as Project Manager  
GAIL-BHARUCH TOWNSHIP: From Feb 2012 to August 2014 –project management work for the execution GAIL Township at Bharuch, Gujarat. Includes execution of 67 houses, Sports building, Hostel Block, Sump and Pump room, roads, compound wall, Internal Drains.  
TVS-Hosur-Project Management for ware House construction-PEB buildings ( 100 x 40m approx.) and ( 60 x 90m)  HCCBPL (Coca Cola) -Goblej, Gujarat- Handling of tetra pack project- PM for Modification work i.e changing the existing brick packaging facility with new tetra packaging machine. Study the existing facility including services, modification, and removal and re-fixing of clean room wall panels and roof facility. Expansion of ETP works  
MRF ( JLL- Project Management Consultant) – Medak Tyres Plant expansion works, tender document preparation for 21 different buildings including production block, the land development, compound wall, etc. , The work includes studding the existing facility and noting all the requirements, modification, dismantling, stacking and listing the useful material and preparing tender documents of different packages.  
DRDO- Project management of B-5 tech Building of DRDO BOQ preparation, estimation, drawing preparation and Liaising work with services consultant and client.  HCCBPL(Coca Cola)- Vijayawada: Project management for Existing ware house expansion ( 60 x 120m), loading bay, re-planning of existing entrance and logistic movement facility.  
TVS_Hosur: Project management of Plant-1 expansion (120 x 40m) extending the north lighting roof production block with lean to roof. Preparing road and drainage facility to match existing facility. 
 Glaxo Smithkline: Ware House expansion, production room alteration and ETP  
Godfrey Philps India Ltd, Ongole: construction of Production block, Boiler House, HSD yard, Power House, compound wall, internal roads and drainage facility etc., Land area: 6 acre. 
As a ESTIMATION (HOD)-2004 to 2009 following works handled  
ONGC TOWNSHIP-Agartala: Preparing Civil works tender document for the township construction.  DRDO- HYDERABAD.
BAJAJ AUTO LTD, Panthnagar- TENDER work for the total project  
DRDO-MISA: Project coordination for the Tech Building construction ( WMB, PIB, MR)  
DRDO-MISA: Project Coordination for the substation and Sum and Pump room construction  
DRDO-2P: Estimation of Scientist Hostel and Residential facility at Panagarh, west Bengal.  DRDO-2P: Estimation of technical buildings ( 6 buildings) 
BARRAGE TECHNO SOLUTION, HYDERABAD AS CIVIL ENGINEER DEC'01 SEP'03 WORKING FOR RELIANCE ENGINEERING ASSOCIATES LTD.:  Ground base and roof top tower foundation construction work completed Approximate 70 tower foundations constructed for Reliance Infocomm, Hyderabad. 
NAGARJUNA AGRICULTURAL R & D INSTITUTE, HYDERABAD AUG'96 TO JUL'01  Construction of administrative block, R&D building, residential buildings, godown, field labs, roads, work shop shed for farm equipment's, interior woks etc.,
 NAGARJUNA AQUA EXPORTS LTD. NELLORE APR'94 TO JUL'96  Supervision and Construction of RCC water tanks, sheds, stores, effective drainage system, water treatment plant (Slow Sand Filter).  RCC overhead ( 6 mtr) seawater intake channel 180 x 3.1 Mt across Buckingham Canal including piling work 
NAGARJUNA FINANCE COMPANY ,KAKINADA AUG'92 TO APR'94  Supervision and construction of Intermediate school building for Nagarjuna Fertilizer and Chemicals Ltd. at Kakinada 
KRISHNA ENGINEERING-Supervision and Gantry Foundation Bolts fixing and erection .
EKO Associates-Supervision and Construction of Workshop and Administrative building at DMRL.  
Education
AMICE- Associate Member of the Institute of Civil Engineer
Diploma In Civil Engineering
Professionals who compete with krapa
Professionals offering similar services to those of krapa sharma
Professionals in the same Construction / Facilities sector as krapa sharma
Professionales offering Construction Project Managers services
Professionales offering Construction Project Managers services
Professionals from different sectors near Tādbund Hyderābād, Hyderabad
Jobs near Tādbund Hyderābād, Hyderabad
Found in: beBee S2 IN - 1 day ago

---

At EY, you'll have the chance to build a career as unique as you are, with the global scale, support, inclusive culture and technology to become the best version of you. And we're counting on your uni ...

---

Flipkart

Hyderabad, India

About the role: · He/she will be part of the Regional HR Leadership team and work with the EKART HR Leaders to define & execute the HR strategy for the City Logistics Organization. Manage relations wi ...

---

Genpact

Hyderabad, India

Full time

With a startup spirit and 115,000 + curious and courageous minds, we have the expertise to go deep with the world's biggest brands—and we have fun doing it We dream in digital, dare in reality, and re ...