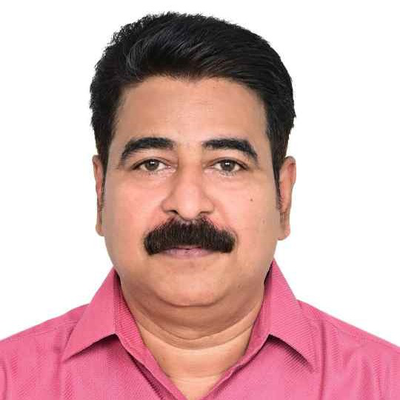 About Nasarulla Mathilakath Hamsa:
Indian Nationality with an experience of 20+ years in Administrative-Executive Secretarial (PA), Document Controller, Front Office Receptionist, Logistics and Security & Safety Advisor with various multinational Oil & Gas construction companies, pipe fabrication industry & LNG Complex (OMAN LNG) in the Middle East, for supporting of senior management, for the completion of prestigious Oil & Gas Construction projects like Oman LNG Train 1, 2, Qalhat LNG Train 3 & QChem Qatar. 
Experience
1. Security & Safety Services L.L.C – Qalhat, Sur, Sultanate of Oman 
    Exe.Secretary / PA to Corporate Security Head of Oman LNG and Security/Safety Advisor
    2018 March to till 15th July 2021
2. Ayman Contracting WLL
     Leading Man Power Suppler and Civil Construction Contractor in Kingdom of Bahrain
     Executive Secretary / PA
     2012 August to October 2016
3. Shaw-Nass Middle East W.L.L.  Manama. Kingdom of Bahrain
     Biggest Pre-Fabricated Piping System in Middles East for Oil&Gas Construction Projects.
     Shipping / Logistics Coordinator
     25th Nov. 2005 to 2011 June.
4. Chiyoda Foster Wheeler & Co. LLC, Sur, Sultanate of Oman
     For Qalhat Liquefied Natural Gas Construction Project. (QLNG) 
     Admin. Exécutive Secretary / Document Controller (Secretary to the Project Director)
     30th April 2003 to 03rd November 2005.
5.  Dodsal PTE Ltd., Doha - State of Qatar.
      For Qatar Chemicals Construction Project (Q-Chem)
     Technical Clerk (QA/QC Document Controller)
     15th October 2001 to 05th June 2002
6.  Chiyoda - Foster Wheeler and Co. LLC. Sur, Sultanate of Oman.
      For Oman Liquefied Natural Gas Project. (OLNG)
      Admin Executive Secretary/Document Controller (Secretary to the Construction Director)
      15th March 1997 to 31st December 2000
7.   Khalifa H Al Dossary Trading Est. Dammam, Saudi Arabia.
      Office Secretary / HR Officer
      16th February 1994 to 26th April 1996
Education
Pre-Degree from Calicut University
Diploma in Business Administration from NILEM, Chennai - INDIA
Diploma in Export & Import from NILEM, Chennai - INDIA
Professionals in the same Administrative sector as Nasarulla Mathilakath Hamsa
Professionals from different sectors near Kodungallūr, Thrissur
Jobs near Kodungallūr, Thrissur
---

Description · We are in search of a skilled UI Designer capable of crafting exceptional user experiences on both web and mobile platforms. The ideal candidate should excel in UI design, possess a shar ...

---

Jobgate Consultancy Services

Kochi, India

To support admin department, vehicle superivion. Log book inspection, maintenance book keeping, follow up · Experience 4 Years Salary 2 Lac 25 Thousand To 3 Lac 25 Thousand P.A. Industry Cargo / Frei ...

---

Middle East India

Ernakulam, India

Filing · Typing · Data Entry · Google Search · Communication · Job Types: · Full-time, Fresher · Salary: · ₹5,000.00 - ₹6,000.00 per month · Benefits: · Cell phone reimbursement · Schedule: · Day shif ...