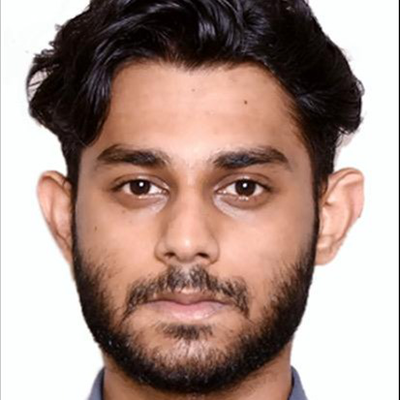 About Prathyek Karunakara:
Detail-oriented, organized employee. Works at fast pace to meet tight deadlines. Logical
Engineer with extraordinary troubleshooting and problem-solving skills. Offering over
3.5 years of experience performing robotic simulation, commissioning, programming,
Well-versed in monitoring and optimizing cycle time. Enthusiastic team plaver ready to
contribute to company success.
Experience
Develop a structured robot programming approach for modularity, ease of use by end
user, ease of trouble-shooting.
Evaluate simulated process improvement, Quality, Cycle time parameters during
Process study, Validation and OLP Generation.
Responsible for offline teaching and logic development for Industrial Robots (ABB,
FANUC, KUKA, KAWASAKI, EPSON, YASHKAWA, OTC ).
Handling Overseas projects and communicating with customers globally.
Worked on applications like Spot Welding, Arc Welding, Sealer Dispensing, 3D & 2D
Vision, Conveyor Tracking, BIW Handling, Washing, Deburring, Machine Tending
Carry out customer part trials (pre sales activity) and quality part trials for production.
Achieve on-site critical cycle time, process improvements and quality parameters
Supervise and mentor new joiners and junior employees at customer site and Provide
training to customers.
Develop concept to ease teaching for robot
programmers and maintenance personnel at customer end.
Handling Customer for all project related queries.
Provide training to customers, new joiners and juniors.
Focus on minimum touch up points for robot
programming(Single Point Teaching).
Configuration with robot I/O to plc I/O (Device-net, Ethernet,CC-Link)
Education
Bachelor of Engineering: Mechatronics / August, 2015 - July, 2019
Mangalore Institute of Technology and Engineering
Professionals who compete with Prathyek
Professionals in the same Manufacturing / Mechanical sector as Prathyek Karunakara
Professionals from different sectors near Bengaluru, Bengaluru Urban
Jobs near Bengaluru, Bengaluru Urban
---

RGF Professional Recruitment

Bengaluru, India

Experience and Qualifications : · Experience and strong understanding of frontline security operations · Experience in designing and implementation of the Data loss controls in industry known tools (e ...

---

valantic India

Bengaluru, India

₹1,000,000 - ₹1,500,000 per year

About us · valantic stands for "digital now". We show our customers what is possible in digitalization today - from strategy to tangible realization. Our service portfolio includes consulting, service ...

---

CHAKRADHAR CHEMICALS PVT LTD

Bengaluru, India

We are an young and dynamic company, but we bring with us rich experience and pedigree in agribusiness. We engaged in specialty farm input marketing, committed to transforming the lives of Indian farm ...