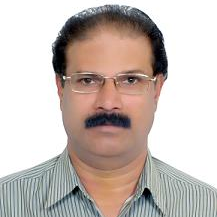 About me:
I need a job of MEP& E&I Superintendent/Manager/Supervisor  FPSO-SIMOPS rotation job in any of the oil & gas field 28/28-on/off in G C C Countryproject ONGC India offshore & Saudi Aramco/Saipem ARBI 20-23 & PI gas well head platform E&I Superintendent and British Petroleum/Petrofac Iraq Basra,Rumaila GCMC Project as E&I Manager, UAE ADCO Job Performerand GASCO PTW holder CCTV,PAGA,LAN,Telecom ,29 years experience in oil & gas well head,off shore,onshore,fire &gas,(simplex panel)fire alarm,F2-Fujairah-Desalination and power project.LNG power running plant,OGD III upstream project in Habshan Gasco & BAB,Solar power plant ,R O plant,Sewage Treatment plant ,CNIA camera ,Gasco I&2 Siren,sub station 0 control room mimics panel replacing shut down works Asab Gasco .FPSO Das Island,Ruwais Gasco Sulfur plant,Ruwais NGL 4 Gasco.CDC upto-11/11/2027,Opito & H2S,Ruwais,central power plant Adco Al Dabiya,E&I,HVAC Maintenance in Das Island ADMA-OPCO,ADGAS accommodation&Substations&Outstations. Shell,Gasco,NEB,BAB,Adco,Al Jabber,ONGC,British Petroleum,Petrofac,Chiyoda,Saipem,Saudi Aramco,Bechtel ,CCC,Qatar Gas,Qatar Petroleum all my clients.
Experience
ELECTRICAL AND INSTRUMENTATION,CCTV,PAGA,LAN COMMUNICATION,SOLAR PANEL IRECTION,UPS ASSEMBLING,FIRE ALARM,FIRE AND GAS
Education
1, SSLC-passed with 86% Ramanthali Govt: High
     School.1977-1980-Payyanur,Kannur,Kerala,India,670308
 2. Industrial Training Center Diploma Govt of India NCTVT 2years course Electrical
     Engineering.passed with 93% --1980-1982.
     Pilathara,Mandur,Kannur, Kerala,India.
 3. Poly Technic Higher Diploma Govt of Kerala 3 years course Electrical and
     Instrumentation Engineering-passed with 92%        1982-1985
 4. Mechanical Engineering-KSRTC 1999-2002 Govt of Kerala India passed
     ksrtc Payyanur,kannur,Kerala,India-670307
 5. Indian CDC  Passed with 100% offshore Training,Suraksha Marine
     Training,Vasai,Maharashtra,India.BOSIET(OPITO)
 6. CDC PANAMA GOVERMENT for Marine Technician 2001 Expired ,+H2S     Training .
 7. Course Compleated--Gasco PTW,ADCO Job Performer,First Aider,Fire Fighter,Seacer Vival,ADDC Abudhabi Heavy Voltage test Passed.+H2S.


 
Professionals who compete with Radhakrishnan
Other users who are called Radhakrishnan
Utilities / Energy profesionals
Professionals from different sectors near Indiāl, Udhampur district
Jobs near Indiāl, Udhampur district
Found in: Talent IN - 1 week ago

---

Agence Emploi Jeunes

Katra

ACCUIEILLIR LES MALADES DES LEUR ENTREE DANS LA COUR DU CENTRE, · ASSURER LA PRISE DES CONSTANCES, · AORIENTER LES MALADES VERS LE SERVICES ADEQUAT. · Entreprise: CENTRE DE.

Found in: beBee S2 IN - 4 days ago

---

Client of Teamlease

Reasi

Full time

Designation - Java Developers · Advanced knowledge of application, data, and infrastructure architecture disciplines · Understanding of architecture and design across all systems · Working proficiency in developmental toolsets · Knowledge of industry-wide technology trends and be ...