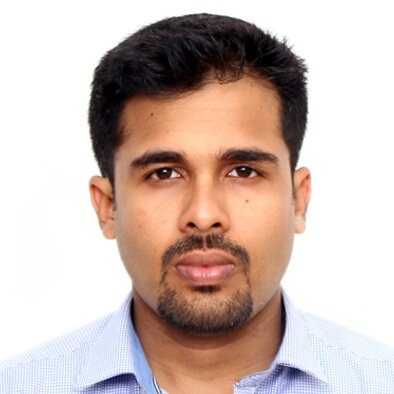 About sandeep babu:
Highly skilled Supply Chain and Logistics professional with a results-driven approach. Master's degree in Supply Chain and Logistics Management from the University of Warwick. Expertise in overseeing comprehensive logistics operations, optimizing efficiency, and delivering exceptional customer service. Proven track record in leading and mentoring teams, identifying operational issues, and implementing continuous improvement initiatives. Strong relationship builder, fostering collaboration with clients and stakeholders. Recognized for driving process automation and proficient in data analytics, market research, and lean methodologies. Technologically savvy with expertise in MS Office, UiPath, PowerBi, Python, and generative AI applications. Diploma in Fire & Safety Engineering.
Experience
EXPERIENCE
DHL Global Forwarding                                                                                                                                                          Chennai, India                                                                                                                                                                
Manager – Control Tower Opertions                                                                 Nov 2022 – Present
Supervise and orchestrate comprehensive logistics operations for multiple strategic accounts, guaranteeing smooth execution and delivering outstanding customer service.
Successfully led and optimized a team of control tower specialists by providing guidance, implementing targeted training programs, resulting in the team's consecutive attainment of the esteemed 'Problem Solver Award' for seven months.
Identify and resolve operational issues, mitigate risks, and implement continuous improvement initiatives to enhance the logistics freight operations and to meet the service level KPIs set by the customer.
Foster strong relationships with clients, carriers, third-party logistics providers and internal stakeholders, ensuring seamless coordination and high levels of customer satisfaction.
Spearheaded the design and implementation of a UiPath-based automation system, resulting in a remarkable 60% reduction in team workload.
DHL Supply Chain                                                                                                               Chennai, India
Deputy Manager – Lead Logistics Partner/4PL                                            Feb 2022 – Nov 2022
Led a high-performing team of six members and effectively managed daily fourth-party logistics operations for two major customer accounts.
Conducted in-depth analysis of 3PL performance, identified root cause for delays, and implemented targeted measures to enhance efficiency and control deviations, leading to improved operational performance.
Conducted a comprehensive analysis of historical data, effectively identifying peak loads and seasonality, and subsequently restructured the team configuration to align with actual business requirements.
Implemented a daily tracking mechanism for invoice auditing process, resulting in a significant enhancement of the KPI from 75% to 98%.
Devised and constructed a milestone tracking dashboard, providing comprehensive visibility for each operational area, leading to a sustained achievement of the respective KPI at 95%.
DHL Global Forwarding                                                                                                  Chennai, India
Asst Manager – Control Tower Operations                                                  May 2019 – Feb 2022
Demonstrated end-to-end oversight of logistics export processes, ensuring strict adherence to Standard Operating Procedures and seamless coordination among cross-functional teams for successful shipment execution.
Proactively managed shipments in transit through diligent monitoring, exception resolution, and effective communication with stakeholders, resulting in efficient operations and customer satisfaction.
Streamlined operations by developing and communicating equipment forecasts to ocean carriers, coordinating crucial aspects like equipment availability, container pick-up, export documentation, and loading, while generating comprehensive monthly reports on supplier performance, container utilization, payment outstanding, and cost savings.
Recognized for outstanding problem-solving abilities and awarded the "Problem Solver Award" in February 2021, highlighting exceptional contributions to optimizing logistics operations.
 
Frost & Sullivan                                                                                                                Chennai, India
Senior Market Research Analyst                                                                        Jan 2018 – Apr 2019
Performed comprehensive market analysis and generated accurate market forecasts for syndicated research studies and consulting projects.
Conducted thorough research on companies, evaluating their performance and product portfolios, establishing contacts for interviews, and nominating them for the esteemed Best Practice award program.
Gathered and analysed data on market conditions and product demand through primary and secondary research, identifying lucrative business prospects and authored four insightful market studies on the automotive aftermarket industry.
Singapore Institute of Manufacturing Technology                                                          Singapore
Research Intern                                                                                                   May 2016 – Mar 2017
Served as a research intern as part of the master's program with the University of Warwick, Singapore Institute of Management, and Singapore Institute of Manufacturing Technology.
Conducted analysis of distribution networks to identify optimal solutions for Industrial Clients.
Designed and developed a Python-based "Order Allocation system" to facilitate last mile customization for a Small and Medium Enterprise (SMEs) based in Singapore.
AMAZON.COM                                                                                                                            Chennai
Automation Lead/Tech Support Analyst                                                         Oct 2015 – Apr 2016
Managed competitive pricing operations for specific product categories utilizing automation resources as an individual contributor.
Monitored performance metrics and operated complex business process automation systems to meet the weekly and monthly production targets with strict adherence to Amazon quality standards.
Conducted gap analysis, identified inefficiencies, synthesized, and implemented action plans leading to an increase in annual productivity by 40% in the FY2016.
Automation Specialist/Tech Support Analyst                                                 Oct 2014 – Oct 2015
Collaborated with cross-functional stakeholders, identified business requirements, and delivered appropriate automation solutions to the pricing team.
Won the "Automation Award" for exemplary performance in July 2015.
Process Associate                                                                                                   Jun 2012 – Oct 2014
Conducted market research and derived competitive intelligence with respect to pricing & products information.
Managed the trouble ticketing systems, performed root-cause analysis, identified, and fixed the issues within the SLA limits.
COSMOPLAST INDUSTRIAL Co. LLC                                                                                Sharjah, UAE
Technical Support Engineer                                                                              Sept 2010 – July 2011
Performed comprehensive review of project requirements in alignment with the Request for Proposal (RFP), effectively preparing technical submittals and compliance reports for the pre-sales teams.
Engaged with internal and external customers to address techno-commercial issues, actively participating in specification meetings, conducting product presentations, and providing diligent follow-up and review of technical submittals until product approval and after-sale services.
Provided training and supervision to sales coordinators, resulting in a 25% reduction in errors within the order fulfilment process.
Education
EDUCATION
University of Warwick                                                                                                             Singapore
Master of Science in Supply Chain and Logistics Management                Apr 2016 - Mar 2017
Anna university                                                                                                                                   India 
Bachelor of Engineering, Mechanical                                                              Aug 2005 - Dec 2009
Professionals in the same Transportation / Logistics sector as sandeep babu
Professionals from different sectors near Chennai, Chennai district
Other users who are called sandeep
Jobs near Chennai, Chennai district
---

NTT Data Services

Chennai, India

At NTT DATA, we know that with the right people on board, anything is possible. The quality, integrity, and commitment of our employees are key factors in our company's growth, market presence and our ...

---

YENNES infotec (p) limited

Chennai, India

ROLES AND RESPONSIBILITIES: · Inform customers about company's products/service and offers. · Identify customer needs and wants clarifying information whenever possible. · - proficiency in Tamil and E ...

---

Kaleidoscope

Chennai, India

Job Description: · Kaleidoscope is currently in search of 3D Visualizers to join its team. · In this role, one will understand the project, create 3D models in 3DS max as per the auto cad drawings, li ...