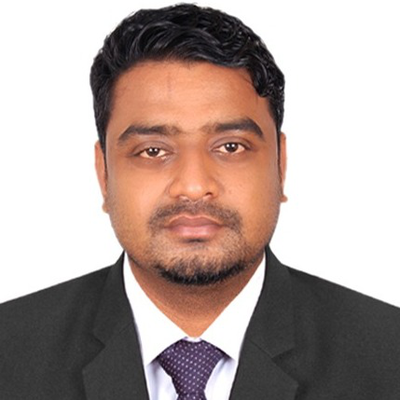 About Senthilvel Vellingiri:
         I have been Working as a Senior Quantity Surveyor / Estimation Engineer [Pre-Contract & Post-Contracts] for 16+ years [Overseas 6 Years] experience in the sector of Individual Villas, Apartment, High-rise Building, Commercial, Industrial, Warehouses, Oil and Gas, Water Supply Pipe Line, Infrastructure, Construction of Dam & Road Projects.
        Have in depth knowledge in Pre and Post Contracts (Civil) works. If there is any opening which meets my profile, give me a chance to learn and implement my past experience.
        I can confirm that I'm available for an interview at short notice. Please do not hesitate to get in touch, Thank you.
Experience
2021-DEC

        TO

2023-MAR

 

ORGANIZATION : GULF ASIA CONTRACTING COMPANY LLC (GAC)

POSITION : SENIOR QUANTITY SURVEYOR /BILLING ENGINEER  (POST CONTRACTS)

 

Preparing bill of quantities for contracts based on drawings and specifications.
Preparing Interim Payment Application, Cash Inflow & Outflow, Contracts, Budgets, Material requirement for all civil works.
Prepare Cost estimation for overall civil construction projects and managing procurement activities.
 Do the Valuation of vendor invoices. 
Periodic Audits of project sites.
Preparing sub contractor's bills and quantities checking at site. 
To claim variations and extra works.
Preparing the monthly reconciliation statement.
Preparing weekly and monthly progress report.
Attending the client meeting to update the current status & progress of work to the top management.
Making application to the architect for confirmation of verbal instructions.
Assisting the manager to control the cost of the project.
Preparing Rate Analysis with logical risk factor pricing   
Verification of RA Bills submitted by the contractor as per the BOQ of Agreement.
Liaising with site managers, clients, contractors, and subcontractors.
Measurement, Pricing and Valuation of post contract variations
Producing and submitting applications for payment.
Verification of RA Bills submitted by the contractor as per the BOQ of Agreement.
Reconciliation between estimated quantity and contractor's billed quantity. Finalizing project cost analysis.
Build and maintain pricing / estimating databases and ensure outturn costs are captured and fed back through the system.
Education
Bachelor of Engineer in Civil / Diploma in Civil / Auto Cadd /Candy CCS
Professionals who compete with Senthilvel
Professionals in the same Engineering / Architecture sector as Senthilvel Vellingiri
Professionals from different sectors near Coimbatore, Coimbatore district
Jobs near Coimbatore, Coimbatore district
---

Brilfox Business Solutions

Palghat, India

Urgently looking for a Draft Man for our client in Palakkad · B Tech ,ITI Civil · Minimum 35 year experience · Willing to visit different site · Accommodation provided · For more details, please conta ...

---

MSX International

Coimbatore, India

₹500,000 - ₹800,000 per year

About us: · MSX International is the world's largest provider of automotive retail solutions to auto OEMs, with a strong presence in the US, Europe, Asia Pacific, Africa, and Middle East regions. It i ...

---

RAJ FASTENING SOLUTIONS

Coimbatore, India

1. Identify defective items and segregate. · Manage 3 helpers and supervise whether they are segregating material properly. · Should know how to use measuring instruments and should be able to train h ...