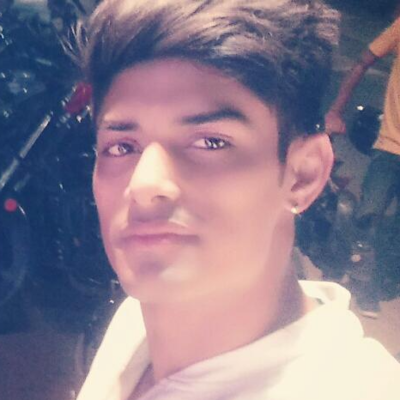 About Shubham Singh:
About Us:
It's a Taskmo B2b Gig Marketplace Platform. Now we are fastest growing company in india And we are working and dealing with national and international Company's like Paytm, phone pay, Google pay, Amazon pay, meesho, vyapar and many more.and we are providing Onboarding Merchant services to customers across India.
Hiring: Sr. Marketing executive/Marketing executive role for onboarding merchant services(B2B).!
Qualification:-12+/graduate/undergraduate!!
Freshers can also apply!
Salary:- 15k To 26k + incentives ( depend on work)!
Location:- only for (jaipur) Rajasthan.!
(On-site Works)
Skills:- knowledge of customers handling, team player, convenience power, dealing,soft spoken,B2B, business developing!!
Regards:
Taskmo b2b Gig Marketplace
Bangaluru, karnataka, India
Experience
NAME-Shubham Singh
ADDRESS-40-A Giving nagar West, Manu Marg,Amer Road,Jaipur (Rajasthan) India

Achivement:
1. I Have A 45 Days Training In Coca Cola Hindustan Private Limited About Consumer Preference And Product Management in 2018.
2. I Have A Best Drawing Award In My Schooling Time.
Skills:
1. I Have A Knowledge Of Marketing Environment And Marketing Competition By My Himself Talent And I Learned All This Situation In Past And Present.
2. I Am A Very Hard Worker Person And Very Smart About How To Manage The All Situations And Issues.
3.I Very Hungary To Learn A New Skills, Development From This Company.
Experience:
1. I Have 2.5 Year's Experience Of E-Commerce and sales & marketing As A Sales & marketing Manager.
2. I Have 1.5 Years Experience Of Sales And Marketing Fields As a Area Sale Officer(sales Manager).
Acknowledgement:
1. I Have a Knowledge and Experience Of Sales And Marketing And Experience Of E-Commerce Platform Of Online Marketing..So If I Selected Then I Want Share My This All Experience To Others For Improving Skills, Develop A Talent And Achive A New Targets And Achive A All Goals For Present And Future.
2. I Am Only Me Not All..So I Don't Want Compare To Others.. Because I Have A Confidence About Me And For My Knowledge.
Father Name-Mr. Ratan Singh
Candidate Name-Mr. Shubham Singh
DOB- 24/07/1995
Marriage status: Married
Nationality: Indian
Date -11/06/2022
Education
MBA (Marketing & Finance) from Arya institute of technology and IT in 2019, jaipur Rajasthan.
BBA (Marketing) From shankara institute of technology and IT in 2017, jaipur rajasthan.
Professionals in the same Marketing / Advertising / Public Relations sector as Shubham Singh
Professionals from different sectors near Jhāpra, Rajasthan
Other users who are called Shubham
Jobs near Jhāpra, Rajasthan
---

sahitya bhawan

Agra, India

Organisation: · SAHITYA BHAWAN · Responsibility: · Production planning and scheduling of Offset Printing Press & Binding · Overseeing the BOOK PRINTING & BINDING production process. Drawing up a produ ...

---

timesascent

Agra, India

Full time

Qualifications & Pay Scales for Faculty "A+B" as per AICTE/ PCI Norms. D.A.+ other allowances as approved by the Governing Council. Retired Persons can also apply for the post of Professor on consolid ...

---

Oswaalbooks

Agra, Uttar Pradesh, India

Agra · Full time · JD: · Sales Assistant · Job Summary: · We are looking to hire a motivated and customer-oriented Sales Assistant to join our team. · Key Responsibilities: · Conducting market researc ...