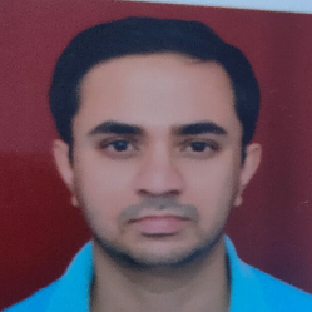 About me:
Hi I am Yogesh Pangare, SEnior Piping Engineer (Stress & Layout Design)
Currently working as Senior Piping Stress & Support Engineer 14 Years of Experience 
Previously worked for : Aker Solutions, Bechtel India, Mott MacDonald, Samsung Engineering.
Currently working :- Worley Parsons ( Mumbai).
Experience
1) Lead Projects in Oil and Gas, Petrochemical plant, Offshore Fixed Platforms, FRP Underground Pipeline Stress Analysis.
2) Experience in Handling Brownfield projects and FEED Projects.
3) Experience in Plant Site Visit.
4) Won best employee award in Support Designing at Shaw Group in 2009.
Expertise:-
1)  Piping Static and Dynamic Stress Analysis for lines connected to Storage Tanks, 
Centrifugal Pumps, Columns, Air Fin coolers, Reactors, Steam Turbine, Compressors, Fired Heaters, Pressure relieving systems, Well Head Riser Line Lines ,FIV AND AIV, Flare lines, Jacketed Lines. Also conversant in supporting non-critical lines through visual checking.
2)  Support Selection as per Standard Support catalogue and Special support Designing.
3) Preparation of Spring Specification for Variable and Constant spring.
4)  Buried Pipeline analysis for Water transportation FRP lines through Thermoplastic code 
     ISO 14692.
5)  Offshore Fixed Platform Piping and Stress Analysis.
6)  Good Piping Designing skill as per SHELL DEP experience For Piping general 
     Requirements Pipe Supports. Equipment Layout Design AIV and FIV calculation as 
     per SHELL DEP 31.38.01.11 GEN.
7) Handling the Total Project with team of 5-6 Engineers. Prepare Man hour Planning, Also
   Tracking Manpower planning, maintaining track record for each and every System.
8)  Responsible for Piping IFC isometrics checking activities using some reference documents i.e. P&ID, Process Line List, Piping Material Specification (PMS), Vendor drawings, Pipe support std., Piping Design Basis and Client 
    reference documents, Piping Model/GAD etc.
9)  Responsible for performing Piping model review with Client at different model Review Stage i.e. 30%, 60%,  90%.
10) MTO Extraction of Piping.
11) Good Basic knowledge about Piping Materials.
12) Experience in Civil Loading and Technical Bid Evaluation for Spring Supports.
Education
I have Done B Tech in Mechanical.
Engineering / Architecture profesionals
Professionals from different sectors near Mumbai, Maharashtra
Other users who are called YOGESH
Jobs near Mumbai, Maharashtra
Found in: Talent IN - 5 days ago

---

.NET Framework With Frontend Dev Exp(3-8 years exp) -Product Software Engineer At Wolters Kluwer, Mumbai · Experience: · 5+ years of professional software development experience. Prior experience with the .NET framework such as ASP.NET and/or C# is a plus. · 3+ years of profess ...

Found in: Talent IN - 1 day ago

---

Job Summary · The Client Solutions Associate will be responsible for managing and executing primary research deliverables to add value to GLG clients based in India and looking for experts at the US region. Associates gain a fundamental understanding of GLG's business model and ...

Found in: Talent IN - 3 days ago

---

Manitowoc

Mumbai

Full time

Job Description · 1. Assist in developing long range plans and directs the acquisition, installation, and operation of computer and telecommunications hardware and software; coordinates the procurement to ensure proper installation and operation; coordinates installation, traini ...