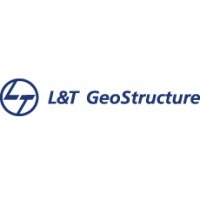 L&T Geostructure in India
Construction / Facilities
199 jobs at L&T Geostructure in India
---

L&T Geostructure

Delhi, India

Construction and supervision of tunnel /Hydro construction Experience in executing all types of Grouting and Shotcreting works for Underground and Tunnels Flexible and Versatile to adapt to any new environment Experience in Underground Excavation-Heading and benching, Drilling, b ...

---

L&T Geostructure

Vadodara, India

Assembly, erection, and commissioning of the launching gantries. precast segment erection. Post tensioning, tendon grouting, bearing installation and grouting. Preparation Execution and Implementation (Plan and Review) of overall activities of launching girder. Maintaining all wo ...

---

L&T Geostructure

Mumbai, India

Job Details: 1) · Propose/ assimilate Financial Matrix 2) Be aligned with business strategy 3) Design to Cost 4) Stay aligned with byelaws and market changes 5) To Define and adhere to SOPS' and timelines ensuring timely delivery within envisaged cost & quality. 6) Capable of des ...

---

L&T Geostructure

Chennai, India

Create, analyze, negotiate, and execute an array of contracts for various transactions Build and maintain relationships with vendors, clients, and other business connections Maintain contract-related documents and correspondence Present contract information to relevant parties, s ...

---

L&T Geostructure

Delhi, India

Requirement: · L&T Infrastructure Engineering is looking for a Design Coordinator - Bridges · Work Location: · Chennai & Delhi Total experience: 4-5 · Years Qualification: · UG - Bachelors in Civil Engineering PG - Masters in Structural Engineering (Preferable) Role · Requireme ...

---

L&T Geostructure

Pratapgarh City, India

Job Description Job Title Supervisor Electrical Job Level Supervisor Key Responsibilities Academically good, sound in Construction Knowledge and with a go getter attitude. · Report to the Lead Electrical Engineer for all construction activities and is based at site. Execute Elect ...

---

L&T Geostructure

Chennai, India

Technical Qualification: TCISA/DISA Computer Skills : Good working knowledge in MS Office & ERP software like SAP Behavioural Competencies Good Communication (Written & Oral), Good Team Player with high inter-personal skills, Presentation Skills, Multi-tasking, willingness to tra ...

---

L&T Geostructure

Mumbai, India

Needs minimum 3 to 4 years working experience as a Planning Engineer in offshore Engineering field, Preferably in Engineering, Defines the Project Breakdown Structures To develop the Engineering in schedule in Primavera · P6 with Engineering Logic /SOP / planning guidelines / Co ...

---

L&T Geostructure

Delhi, India

Mandatory Skills: · Excellent Software Administration development and Trouble shooting skills for Smart Plant tools like S3D, SP P&ID etc. Manage project administration & new development task for all the engineering disciplines. Hands on experience on S3D API and development envi ...

---

L&T Geostructure

Chennai, India

Responsibilities Integration of user-facing elements developed by front-end developers with server-side logic Writing reusable, testable, and efficient code Design and implementation of low-latency, high-availability, and performant applications Implementation of security and dat ...

---

L&T Geostructure

Chennai, India

Conversant with the following Software Tools a) · Auto · CAD Electrical , b) Revit -3D for Electrical Systems c) Dialux Experience Required : · Minimum 5 Year Experience in Preparation of Electrical Single Line Diagram , Electrical Substation Layout , Indoor & Outdoor Cabling Lay ...

---

L&T Geostructure

Noida, India

Execution and Finishing To carry out 'Mivan Shuttering checking' such as line, level & plumb Execution of water proofing. Co-coordinating with MEP Activities. Billing certification all vendors. WO Amendment. Material selection Conducting meeting with all stakeholders. Managing al ...

---

L&T Geostructure

Chennai, India

Managing and controlling the welding consumable issue, Training the welding team members & welding performance monitoring. Overseeing the activities of Welder qualification and updating the same in the ERP system. Qualification of welding procedures(PQR/WPS establishment) to vari ...

---

L&T Geostructure

Chennai, India

Job-Role: · CAD Automation Computer Programmer Criteria Shall be well versed with Visual Basic (VB) with C# language. Shall have good hands-on experience AutoCAD drawing and its command Shall have worked in developing the CAD programming activities for drawings, such Building, El ...

---

L&T Geostructure

Chennai, India

DETAILS OF ROLES & · RESPONSIBILITIES: Knowledge of calculations viz transformer sizing calculations, cable sizing calculations, illumination calculation, earthing calculations, lightning protection calculations, DG sizing calculations, capacitor sizing calculations etc. · Power ...

---

L&T Geostructure

Amritsar, India

Instrumentation/Automation Engineer The following are the basic job requirements for the said role: · The candidate should have previous work experience in installation of automation system such as SCADA for water treatment plant projects with OHSRs/ESRs, DI & MS pipeline. · - m ...

---

L&T Geostructure

Indergarh, India

Preparation of Profit and Loss Statements. Direct & Indirect cost analysis of major BOQ items (Actual cost VS Selling cost) of all Projects. Preparing Cashflows. Cost comparison (Planned VS Actual cost) statements of all projects. Project monitoring physical and financial progres ...

---

L&T Geostructure

Vadodara, India

Ensure mobilization of the Quality function at various Projects site. Monitoring of routine/Periodic testing and inspection of material and end · Product Quality. · Establishment of quality requirements and Preparation and Approval of segmental Quality plans(SQP). Establish a pl ...

---

L&T Geostructure

Chennai, India

PL-SQL Developer - Performance Tuning/Cassandra Job Description: 2+ Years of Consecutive experience as Oracle PLSQL, SQL Developer Must have strong experience in PLSQL Development Must have strong experience in SQL Queries, Joins, DDL, DML, TCL, Types, Object, Collection Developm ...

---

L&T Geostructure

Rajasthan, India

Design, control, and implement electrical systems as per the drawings. Define customer needs and requirements. Understanding and implementing designs from technical drawings. read design specifications and technical drawings research suitable solutions and estimate costs and time ...
In 2012, L&T acquired a huge fleet of sophisticated foundation equipment and L&T GeoStructure - a unique legal business entity, was formed to focus, capture and build business across the ground engineering segment. The organization has four main vertical businesses. L&T GeoStructure executes all range of works in a timely manner with quality and safety possessing the capability of providing breakthrough 'Design & Build'solutions, with vast and speedy international networking for latest trends and technologies.