You have no groups that fit your search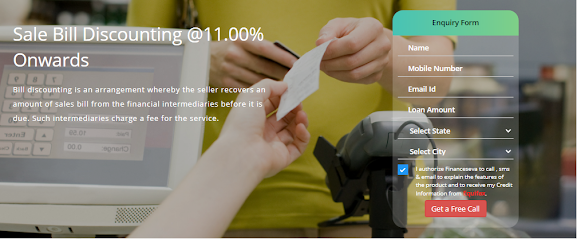 4 months ago
Bill Discounting ·   ·   ·   ·   · What you mean by Sale bill discounting Eligibility Criteria? · It is a short-term facility where individual borrow loan from banks & NBFC's due to customer's late payment unable to manage cash flow, wherein, sale bill discounting plays an important role in managin ...
7 months ago
Manish Kumar · Get to know how to generate e-invoice | In the 37th Council Meeting, the GST Council officially approved the scheme of E-invoice. If you want to generate an e-invoice under GST, these steps will help you generate an e-invoice easily.

3 years ago
Saija Rajiv · Companies related to Food and Beverage or say merchants and eatery networks which are a part of exponentially growing F&B industry confront remarkable types of difficulties. How well a company handles and process their documents, controls costs and avoid food wastages directly im ...
Get the most out of your content