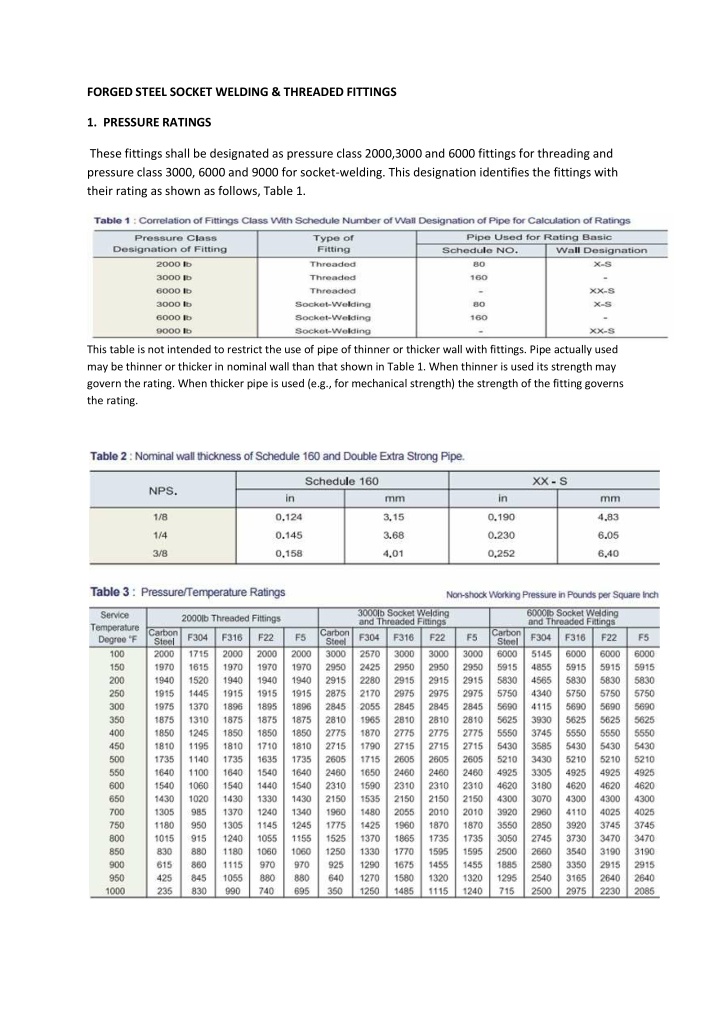 FORGED STEEL SOCKET WELDING & THREADED FITTINGS
These fittings shall be designated as pressure class 2000,3000 and 6000 fittings for threading and pressure class 3000, 6000 and 9000 for socket-welding. The size of a fitting is identified by the nominal pipe size. For reducing fittings, the size of the largest run opening is to be given first, followed by the size of the opening opposite of the same run. The branch size of a Tee is given last.
https://www.slideserve.com/26398/forged-steel-socket-welding-threaded-fittings
Related content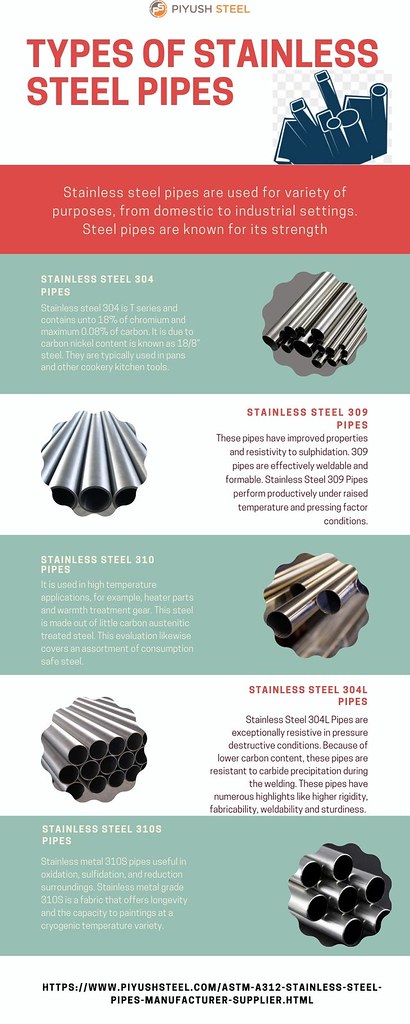 6 months ago
Sanky Hule · TYPES OF STAINLESS STEEL PIPES · Pipes are hollow round tubes caring and transferring various types of liquid or gases from one location to another. Stainless steel pipes are used for variety of purposes, from domestic to industrial settings. Steel pipes are known for its strengt ...
You have no groups that fit your search