2 years ago · 3 min. reading time · ~10 ·
10 Quick Ways to Increase Your Website's Conversion Rate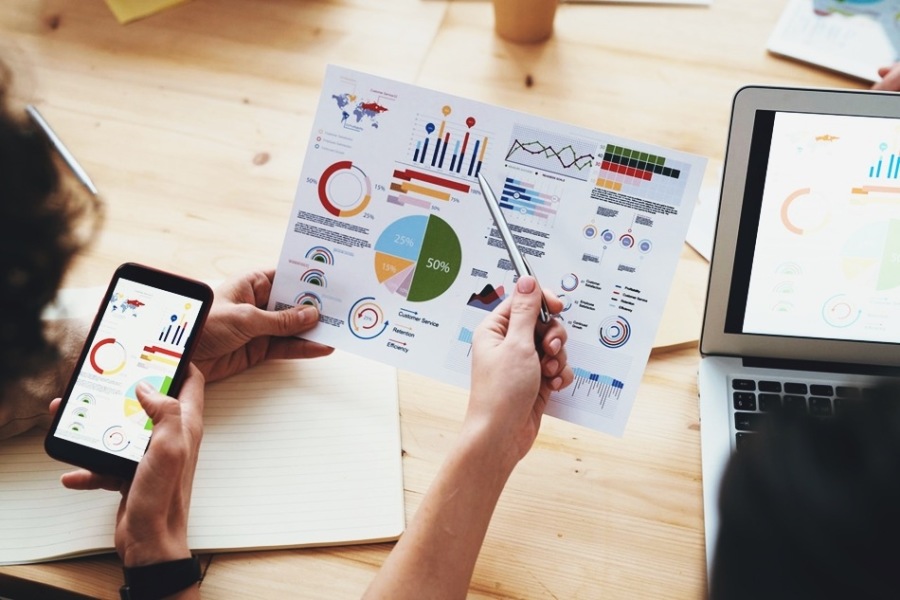 The percentage of visitors to your website that completes the desired goal out of the total number of visitors is referred to as Conversion rate.
How do we find out about its success rate?
The conversion rate is directly proportional to the success rate. It means that we are offering people what they want and can easily access.
The conversion rate is normally on an average of around 2 percent. If we see 100 visitors daily, we can expect only 2 clients on average and this is considered to be a good conversion rate. Many websites can go down to 0.1-0.2% also, which means 1 customer out of 1000 visitors.
As a marketer, we should inculcate such features which help in increasing the conversion rate and removes any barriers to it.
When a customer sees a lot of options, he/she tends to get confused which would hamper their decision making. This is also known as "Analysis paralysis", which affect the conversion rate. The design should not be confusing, if this happens, visitors won't convert.
We can appoint a technology consultant also, known as Conversion rate optimization specialist. They follow a strategy for increasing the percentage of visitors on a website who can convert a visitor into the desired customer. Conversion optimization specialist covers a large range of skill set which affect conversions. Conversion optimization specialist helps in all the aspects such as:
Content management systems
Survey tools
Web analytics
User experience
Technical project management
Below are some things we need to keep in mind to increase the conversion rate:
1) Add Testimonials, Logos, and Feedbacks
When we log into some websites, we look for past records, reviews, and feedback. Nobody wants to try a new/fresh service or an unused product. So you can put their minds to rest by adding reviews, feedbacks, and providing various testimonials of the customers.
Feedback sample:
"Zomato is one of the best food delivering application"
It is always recommended to put logos of your company's connections. It helps in building trust with new clients.
2) Understanding the Sales Funnel
It is basically a tool for visualizing the prospect which helps in the process of decision making. The actual funnel consists of:
Awareness
Consideration
Preference
Purchase
Loyalty
Advocacy
You will have more prospects when you start, but they tend to decrease as we move down towards the end of the funnel.
Normally businesses try to convert the prospects into their clients right away. Instead, the more effective way is to move them through the funnel and undergo a series of small conversions, which would lead to sales.
3) Adding a Pop-Up Option
According to a survey, the average pop-up conversion rate is 3.09%. if you seek 100,000 visitors on your website, you can expect 3,000 subscribers from this.
Some tips to increase the pop-up rate:
Pop-up links should open quickly.
You can apply a 30-second timer on the pop-up, this doesn't annoy people.
People should be able to close the pop-up easily.
Pop-ups should appear only once to each user.
These things give a good hike in conversions and complaints will be minimal.
4) Easy Initial Steps
The study says people prefer to go ahead If they find the initial steps to be easy. It is better to ask them about an E-mail address and code verification in the initial step. After this, you can lead a customer to complete form filling asking about the detailed information.
It is easy for a person to provide basic information at the start. The easier your first step is, the greater chance is there of your visitor taking an action and follow through the end.
5) Creating Chatbots
When we surf a website, we usually are flooded with questions regarding the product or the services they offer. It is helpful if you don't want to lose potential customers. With the live chat, the sales department can help reduce concerns.
6) Secure and Trustworthy
If users don't find your website to be secure, they would never invest even a second on your website. It is very essential for people to trust your brand. You can gain their trust by updating your website regularly, no spam links should be there, pay-back guarantee. It is helpful if you add the information about your team. It helps in gaining people's trust.
7) Include Multimedia
The slogan "What you see is what you get" should be true in these cases. If you project beautiful pictures of some product and you deliver a totally different product. People would lose trust in your brand and would provide bad reviews that could take away potential customers.
Multimedia plays a crucial role. It should be used as an advantage to gain the trust of the customers.
8) Improving the Page Speed
It is very important to improve page speed. The time taken by the content to appear on the screen has a direct impact on the customer's decision making. According to a survey, if a website takes more than 3 seconds to open, people abandon those websites.
The conversion rate should be crosschecked on both mobile as well as Google's page speed tool. Additionally, the website should quickly respond to cater to the needs of the customers.    
9) Third-Party Sign Up Service Can Be Added
Customers usually use Google accounts or Facebook or other accounts these days. Social media presence has become an essential part of everyone's life. It is a good idea to get your customers logged in with already existing accounts rather than creating an account from scratch. This avoids form sign-up from the beginning. This has a great impact on the conversion rate.
10) A/B Testing Can Be Conducted
People tend to seek the headlines first instead of going into the detailed analysis. If the headline doesn't interest them, it won't take a second for them to press the back button.
Various variables can be taken into account such as the use of numbers, tone, length, colors, layouts, etc.
You can try testing by completely changing the color of your copy.
Final Verdict
If you keep these things in mind you would certainly be able to achieve a high conversion rate. There are a lot of web solution companies that provide website development services in Delhi at a very competitive price.
This article was originally published on Escale Solutions Blog.
You may be interested in these jobs
Found in: Talent IN - 4 days ago

---

: · As a Developer, your mission will be to use latest technology to develop complex module/component design, automate and maintain an efficient, flexible, and fault-tolerant cloud solutions. You should be highly motivated and talented engineer with a strong desire to learn and g ...

Found in: Talent IN+ - 1 week ago

---

Larsen & Toubro Infotech Limited

Mumbai

Location: Pune, Mumbai, Nagpur, Chennai, Bangalore, Kochi, Coimbatore, Kolkata. · Experience: 3-10 Yrs · Immediate - 30 days joiners preferred · Share your profile to · Key Skills: Appian, BPM · Job Description: · "Implement Appian best practices · Certifications are an added ad ...

Found in: Talent IN+ - 4 days ago

---

Job description · They are looking for Business Analyst · 5+ Years Exp · Gathering and Analyzing the bridging the gap in domain understanding between the Client. · Coordinating with the Project Management Team for project tracking. · ct · Required Candidate profile · Must have e ...