2 years ago · 1 min. reading time · 0 ·
8 Things You Should Learn Before Getting Hired as Web Developer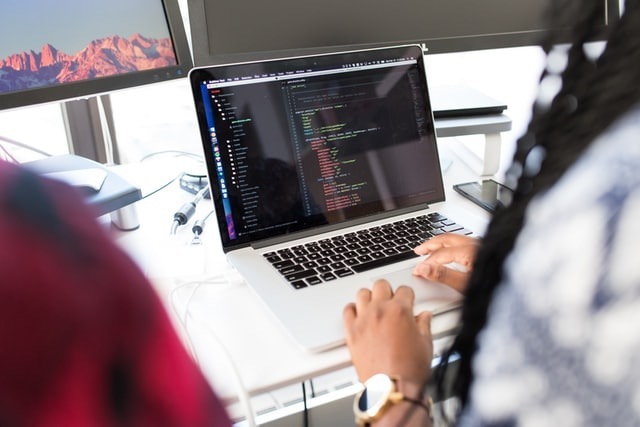 Every beginner has to start from somewhere and to cover this beautiful journey learning of front-end, as well as the back-end part, is very important. When we talk about the first project that you accomplish after so many hardships and struggle is definitely very exciting and rewarding as well. But in a real-life scenario, your expectations from the job is totally different from what the situation is.

Learning how to code is not a piece of cake, it really takes hard work to turn out thousands of lines of code to create an innovative website. If you are into the IT industry and you are passionate about your work you should be aware of your responsibilities as a web developer. Learning the programming language is one thing but to implement it you need to have awareness regarding some more concepts like:
Data formats
Testing
API's
Dev Tools
Authentication
Here are some 8 important things that you need to learn before getting hired as a web developer:
1. Degree is Not the Only Option to Become a Web Developer
2. Responsive Design of the Project

3. Consistency is the Key: They Should Be Consistence

4. Your Focus Should Be Writing An Easy and Understandable Code Rather Than Complex One

5. Developers Should Perform Proper Testing, Find Bugs and Fix Them

6. Web Developer Must Have Good Problem-Solving Techniques

7. They Should Have Technical Knowledge
8. Deployment of the Project

As a web developer, you have to be aware of a lot of stuff. You need to grab a lot of technical knowledge. You should be passionate about your work. There are a lot of changes in this industry every single day but what makes you going is that you have something new to explore each day. If you follow the above-mentioned things before becoming a web developer, then you can get a good chance of working in a reputed web development company in Gurgaon, Delhi, or in any city in India. I hope these things would help you gain some knowledge regarding what you need to learn as a web developer.

Click here to read the full version article

No, I want to read more interesting articles

You may be interested in these jobs
Found in: Talent IN± - 6 days ago

---

Vivaldis Health And Foods Private Limited

Pune

Mandatory meeting 6 Vet doctors dailyEnsuring achievement daily / monthly / quarterly targetsTravel to meet all Vet doctors in the said district at least twice a monthSupporting all marketing activities and ensuring success

Found in: Talent IN - 5 days ago

---

Overview · DDN Storage is the world leader in high performance and massively scalable data management and storage solutions that accelerate business results and scientific insights for data-centric organizations worldwide. Our unified, end-to-end platform uniquely addresses the ...

Found in: Talent IN - 4 days ago

---

We are looking for a front end engineer (SDE1/SDE2) with 3+ years of work experience. We're a venture-backed product company. · About Inflection · Andressen Horowitz (a16z) once stated that product-led growth (PLG) is one of the trends they're most excited about because it's such ...