2 years ago · 3 min. reading time · 0 ·
9 Tested Mobile App Design Tips for Great User Interface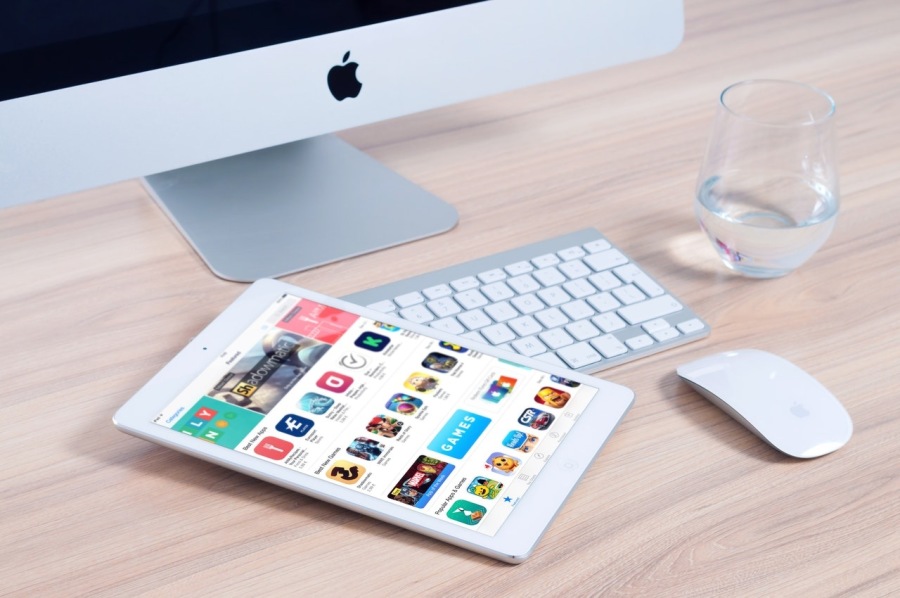 Smartphones have become an essential part of our lives. With the digitization ahead we expect every work to be done on a finger click. Mobile applications and websites can be accessed by anyone for their work or any other important functionality. Any business needs an application to promote its services or products. If you want a high conversion rate, you need to focus not only on the mobile app but also on the user's experience which counts.
Designing a good application is very important for giving a good competition. If the app is not able to give a good user experience it will not attract the traffic. With new trends coming up every other day, the businesses need to upgrade themselves accordingly.
App development companies come with a lot of new solutions in the form of mobile applications. The apps which are developed these days are more interactive and user friendly. Mobile app development companies have played a major role to bring these apps closer to the customer's lives.
Mobile App Design System
A mobile app design system works as a framework or provides protocols that are followed by the developer for the upcoming application. Here are some tips and tricks which are implemented on mobile applications in 2020.
1. Simple User Interface
For an application to grow and prosper amongst people, developers should provide a simple and interactive interface for better functionality. The user interface design should be able to run on smartphones. We need to keep certain things in mind.
There should be blank screen spaces.

You should use the digital screen efficiently.

The functionality and clarity of the user interface should be observed.

    

As it is rightly said,
"Simplicity is the ultimate sophistication"
So, all the graphic design should be simple.
2. Typography
Typography involves choosing the font, structure, size, and appearance which is used in a mobile application. Conveying correct data in the right format helps to increase the conversion rate. Different font styles add up to the versatility of the content. Every font has its own personality and purpose.
If you open an application and find only text printed up on the home page. You will wind up pressing the back button. The aim of this feature is to make the application attractive enough to hold the attention of the user. This would help to extract good traffic ultimately leading to a higher conversion rate.
3. It Should Be Responsive
Your mobile app should be responsive that is it should be able to respond on any of the devices. It may be a bigger or smaller screen. This feature basically helps in targeting a wider audience on a wide range of platforms in an easy way.
The same code can be used for all platforms.
Responsive designing and mobile solutions are broken down into 2 segments:
1. Information architecture (IA) which deals with the structure
2. To integrate and design the elements to give a good user experience.
This would help in a good responsive mobile application.
4. Tap or Swipe Mobile Gestures
A question arises, which may arise in our mind regarding which gesture is more suited in our mobile application?
With the advancement in technology and superior functionality, the clickable buttons are being replaced by mobile gestures.
Animations gave rebirth to the control of the user over the device actions.
Tap and swipe are the most common gestures that allow us to perform the basic functioning of the mobile application.
The tap gesture may include:
Activate

Cancel

Toggle etc.
The swipe gesture may include:
Scroll

Refresh




Menu open




Multi-selected data



5. Formatting of the Application Should Be Right
Once you open any mobile app, the first thing you observe is whether or not are you designing a great user interface. If you are maintaining the right format, make sure you are avoiding the visual clutter. The right format should not create any visual clutter or confusion in the mind of the user micro-interaction which may help in enhancing the mobile app design.
6. Mobile Navigation Menu Design
It is one of the most important bridges for the interaction of humans and the device.
This helps in handling the pathway of the application without the user being lost. Mobile navigation menu design helps to enhance the product content and the function structure ad hierarchy. It helps in highlighting the core functionality. It even simplifies the user's journey.
Some latest features include:
Navigational options like vertical, modular, and horizontal and hidden navigation.

Modular scrolling




Infinite scrolling




Parallax scrolling



7. Outstanding Logo Design
The logo is the first thing that appears on the home screen on the user's mobile phone. Your logo should create an impact on the user's mind. This simply means your logo is representing your application. As soon as a person checks the logo, he/she should remember what is the logo for.
Example: when you see 'f' you know it stands for Flipkart.
8. Branding and Storytelling
A healthy connection with the customer can be made by telling the real story about your brand. It adds up to the emotional and sentimental value of the client. Your story can bring credibility and trust from the customers.
This is one of the main concerns and would help prosper.
9. Improvised Color Scheme
A fresh and improvised color scheme can be a trendsetter. Earlier the color scheme was being embedded in such a way that it went along with the white spaces. The latest color scheme comes with dark and light backgrounds. Improvised themes have also been incorporated in mobile app design.
CONCLUSION
A mobile app development company has left no stone unturned to set new trends in this ever-amending industry. Designing a good application helps in increment in bringing traffic as well as increasing the conversion rate. "Change is the only constant", app development companies are trying to incorporate this consistence in the upcoming applications.
I hope these tips would be helpful in building beautiful and useful mobile applications with great UI. If I've missed any tip then please mention that in the comment box below. I would be happy to know!
Read Also:
You may be interested in these jobs
Found in: Talent IN - 2 days ago

---

Shell

Bengaluru

Full time

Combine our creative, collaborative · environment and global operations with an impressive range of benefits and joining Shell becomes an inspired career choice. · We're huge advocates for career development. We'll encourage you to try new roles and experience new settings. By pu ...

Found in: Talent IN - 6 days ago

---

Company Name: · SLK Software Private Limited · Primary Skill Mulesoft Seconday Skill Architecture Key Responsibilities: ·  Work with digital service line leadership team to develop practice goals and objectiv es  Develop and drive an execution plan towards driving resu ...

Found in: Talent IN - 6 days ago

---

Expedia Group

Gurgaon

Full-Time Regular

If you need assistance during the recruiting process due to a disability, please reach out to our Recruiting Accommodations Team through the Accommodation Request form . This form is used only by individuals with disabilities who require assistance or adjustments in applying and ...