1 year ago · 2 min. reading time · visibility ~100 ·
Bandhavgarh Tiger Safari on Economy
In India tiger safari refers to excursions in the wild usually in reserves and National Parks. These are paid excursions usually carried out at popular destinations which a have an adequate infrastructure to conduct such exercise. 
Bandhavgarh National Park and tiger reserve is one of the finest tiger heavens in India. Wildlife enthusiasts and holiday makers yearn to see the big cat in the wild. Pssst it is one of the finest birding destination as well. And for history buffs, monuments dating back to 2000 years and more are lying in as decrepit ruins and some in preserved state are a treat to the eyes.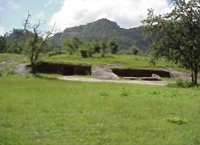 Tiger safari in India anywhere is costly until unless you plan in advance and are well informed. If you land up in Bandhavgarh without planning you will most certainly find it expensive. The local guidance you get will not enable to manage your money well. Hence this article will be of immense help.
In winters no climate control is required whence the room is well insulated. Seek a nice clean property for a stay. Luxurious offerings will cost money fourfold so avoid them while travelling on budget. You can bargain as far as room rent is concerned even in case budget hotels and resorts. Some of them offer accommodation dirt  cheap.
Best time to travel is in winters for overseas visitors, but the summer rates are less. In order to get the best rates do not travel during the festivals and New Year.
You have no groups that fit your search