4 years ago · 1 min. reading time · visibility ~100 ·
BASELESS - by Devesh Bhatt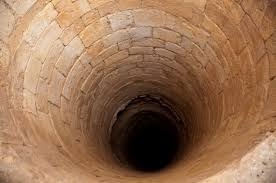 First, endure the broken,
And then, why no more?
Do i dig the baseless,
Through depths that i adore?
Till the slow erosion of passion,
And a hard brute, revealed.
Concocting much confusion,
That life has been healed.
For, i have no debt to sentiment,
Such inversion gives great strength.
The creepers see me rising,
The fallen, see a long descent.
And i swallow this impermanence,
Till questions are provoked.
The same ones, that felt immortal,
Whenever they had me choked.
While i narrow down the endless,
Onto an edgy sword.
A maddening conviction,
To have sanity restored.
Should i cough out any defiance?
With it's mother, self contempt?
And the need to seek some meaning,
Before such needs may tempt?
But i'm tempered to resist.
Soon my efforts seem to small.
And i fail to crack a smile,
Whenever i hit a wall.
"