1 year ago · 1 min. reading time · ~10 ·
Benefits of Microservices Architecture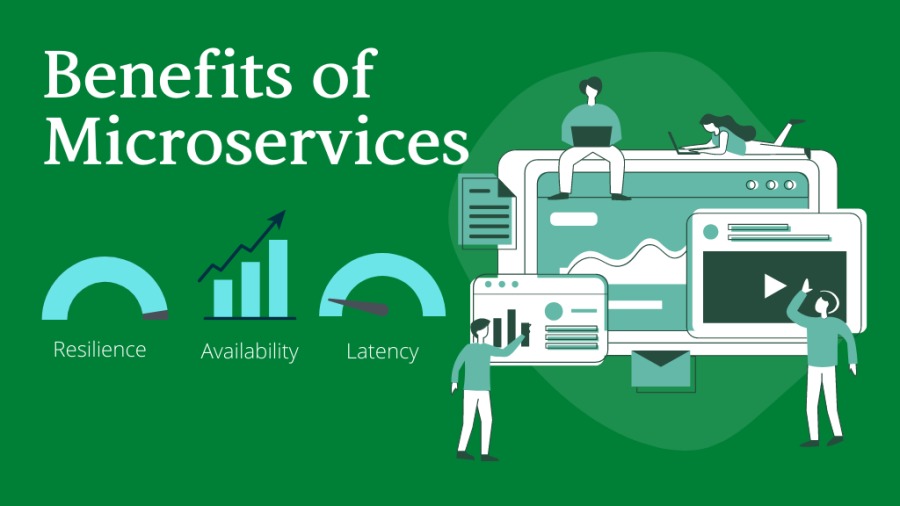 Microservices architecture enables a system to be divided into multiple smaller, individual and independent services. Every service present in the microservices architecture is robust, flexible, composable, and complete. These services run as an autonomous process and interact with each other through APIs. Moreover, each microservice of the system can be integrated with different programming languages and platforms.
Microservices makes it efficient to understand, test, and maintain applications that are built with a combination of independent components. It's an excellent solution for improving workflow and productivity to develop large-scale applications or projects. Besides, with the distributed system offered in microservices, development teams find it easier to modify code, remove a set of code or add new features.
Read: "Why Microservices Architecture?"
Being a standalone module, service, or function, it has its own server instances and database. Not only that but it also entails load balancing capabilities that help the application to divide the workload into multiple replicas present on other server instances.
What are the advantages of Microservices Architecture? Still not sure if microservices architecture can be beneficial for you? No problem, we have compiled a list of all the benefits that microservices have to offer which will help you in making a logical decision in the future.
Microservices architecture provides high availability, resilience, reliability, and low latency(when application calls are redirected to the nearest deployment server).
The failure of one service is less likely to impact other parts of the application as each microservice runs autonomously from other services increasing its resilience.
In a microservice architecture, the availability of separate services is defined according to the uses of that service. That's why, if one of the services requires high availability at any given moment, the required resources, containers, and the database will be allocated to that service efficiently while reducing any chances of crashes or downtime of the application.
If there is a memory leak in one service it will only remain in that service while other services will work normally.
The application usually has no downtime and its deployment process is smoother as it's done service by service.
Read: SOA vs. Microservices: What's the Difference?
You may be interested in these jobs
Found in: Talent IN - 22 hours ago

---

Job Description · Full understanding of process, development & deployment of methodologies for process improvement and transformation including risk assessment. · Deliver, standardize and drive efficiency in continuous finance processes in record-to-report, banking, fixed assets ...

Found in: Talent IN - 6 days ago

---

Job Description · Dear Job seeker, · We have urgent opening for Purchase office having data entry knowledge. Any graduate can apply for job. one year experience is preferable. Call Chanda HR · Key Skills · Ms Excel · Data Entry

Found in: Talent IN - 6 days ago

---

Lynchpin HR

Ghaziabad

Full Time

Job Description · Greetings from Lynchpin HR · URGENT Hiring For "Sr. HR EXECUTIVE" in Gurgaon Location. · It's Work from Office Profile. · Vacancy- 2 nos. · JOB DESCRIPTION- · Experience in handling End to End HR processing ( Hire to Retire) · Screening & shortlisting of Re ...