DDOS ATTACk
DDoS Attacks Explanation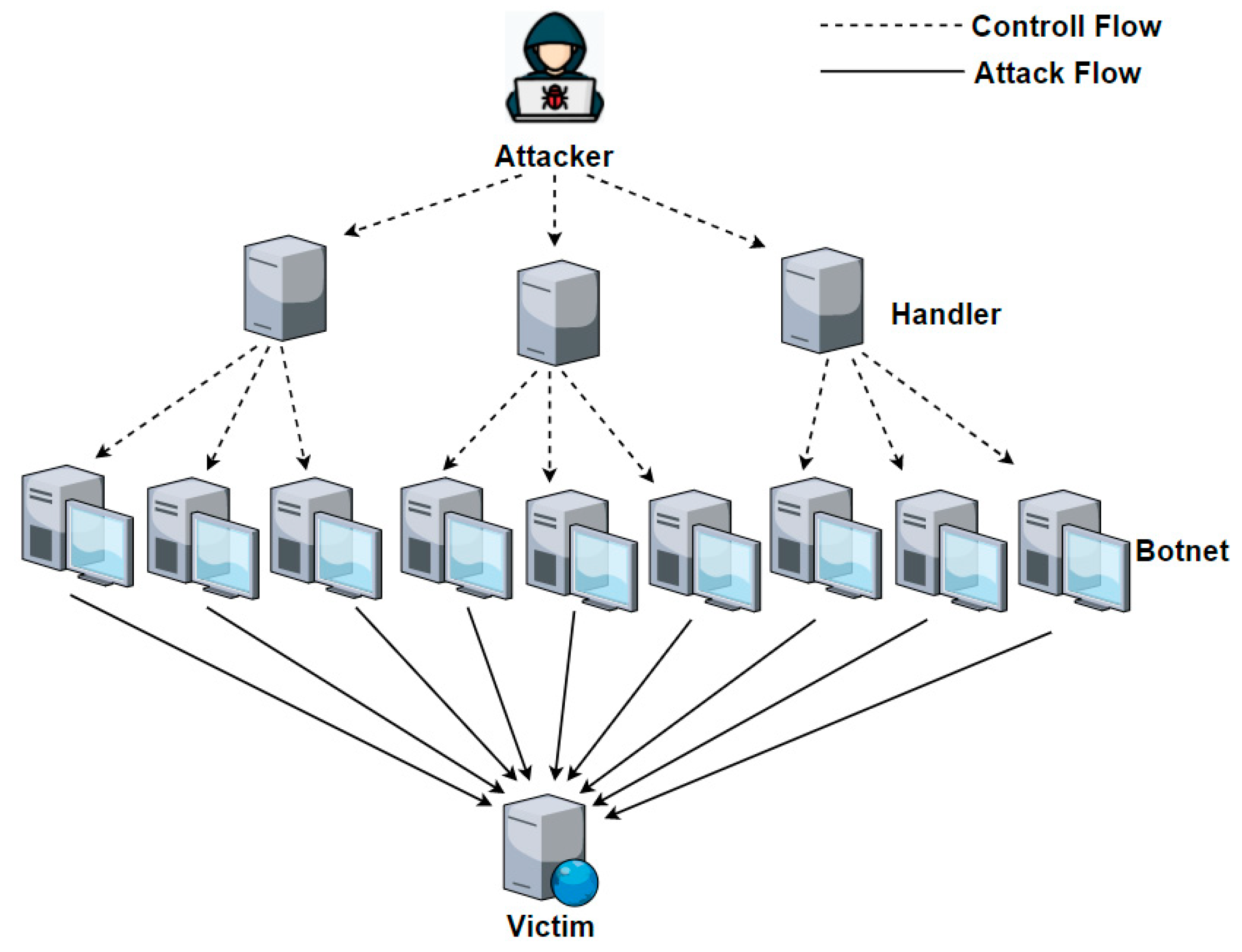 A Distributed Denial of Service (DDoS) attack is a malicious attempt to disrupt the availability of a network service or website by overwhelming it with a flood of traffic. Perpetrators use a network of compromised devices, often called a botnet, to send an enormous volume of requests to a target server, rendering it unable to respond to legitimate users.

DDoS attacks come in various forms, including UDP flood, SYN flood, and HTTP flood attacks. The attacker's goal is to exhaust the target's resources, such as bandwidth, CPU, or memory, causing downtime and financial losses.

Mitigating DDoS attacks involves deploying security measures like traffic filtering, rate limiting, and load balancing. Content delivery networks (CDNs) can also help distribute and absorb traffic, reducing the impact of an attack.

DDoS attacks can disrupt online services, leading to financial and reputational damage, making it crucial for organizations to invest in robust cybersecurity defenses to detect and mitigate these threats effectively.
Education
You may be interested in these jobs
---

About Tech Alchemy · Tech Alchemy was founded in October of 2016. After successfully exiting from a previous start up, we identified a deficiency in the market related to early stage tech startups and ...

---

Roles and Responsibilities: · Supply Planning and Inventory Management: · Understanding of the current inventory control and replenishment process and drive improvements · Follow the cycle time for th ...

---

IIHT JAYANAGAR

Bengaluru, India

Immediate requirement for DotNet Trainer · Location : · Bangalore · Fresher or Experienced · Ability to commute/relocate: · Bengaluru, Karnataka: Reliably commute or planning to relocate before starti ...