3 years ago · 5 min. reading time · visibility ~10 ·
Do you know what makes a mobile app successful?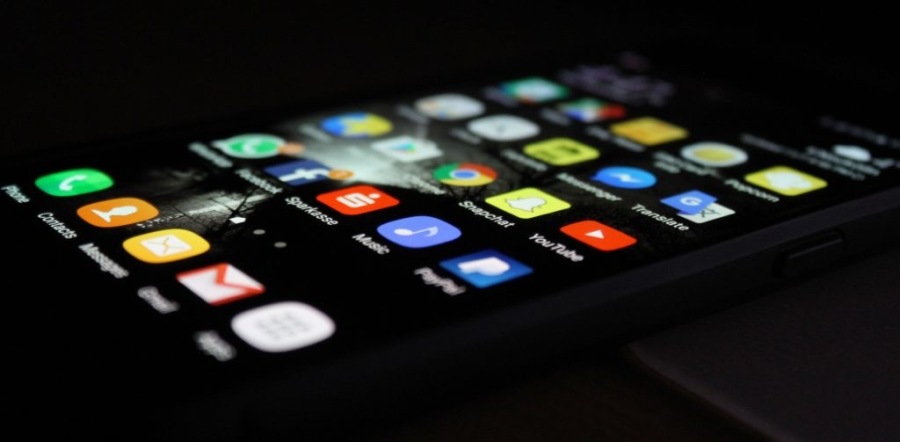 Smartphones were first introduced in the year 2007. It was the time when Apple launched the first iPhone. In the year 2008, Android was launched. The reason behind the popularity of smartphones is the smart features and smart apps. Mobile apps play a vital role in the increasing demand for smartphones.

There are different types of mobile apps:
E-commerce mobile apps

Entertainment mobile apps


Video streaming mobile apps

Social media mobile apps

Messenger mobile apps
It is important to first understand the importance of mobile apps. 
Reinforcement of brand, enhanced brand visibility, increased accessibility, increased exposure across mobile devices, augmented online sales, easy customer connection, direct marketing channel, enhanced customer engagement, etc. are the top benefits of having a mobile app. 
Any business would want to get all these benefits. Hence, many small to large scale businesses are planning to invest in mobile apps. On the other hand, consumers get some exceptional benefits from mobile apps and hence, there is an increase in the demand. 
These benefits include easy access to the inventory, notifications of special events, one-touch access to contact information, easy location directions, real-time messaging, saving of time and efforts, etc. 
Wonder why is mobile app successful nowadays?
Smartphone users are spending more time online as compared to other media. Maximum users prefer using mobile for any sort of browsing. The time spent per day on mobile devices saw an increase of 575% in the last year. 80% of smartphone time is spent on mobile apps. 
This statistic indicated the huge demand for mobile apps. Moreover, the most talked about technology i.e. the internet of things is mobile app-centric. Also, some other technologies such as beacons are also mobile app-centric. Apps are the most popular way of digital interactions. 
There are more than 3.3 million Android apps in the Play store and more than 2.2 million apps in the Apple app store. 
Users these days are becoming more tech-savvy and they also believe in carrying the whole world in the pocket. Gone are the days where the user used to open computer systems or laptops to access any information online. 
It is now a trend to use smartphones and handle maximum work on it. Mobile apps can be used for surfing, business interactions, bank transactions, etc. It helps businesses get and retain customers.
Just the way websites are important, mobile apps are also very important. To buy anything, or to take any service, almost all users take help of internet. Businesses must create an online appearance through websites and apps. 
It surely makes a good impression. It is not at all necessary to have a large scale business to launch a mobile app. Mobile apps and websites can benefit small as well as large organizations.
But what if you fail in delivering the best mobile app to the end user? There are many businesses who have lost customers due to poor quality mobile apps. The main motto of mobile apps is to offer an ease in performing any task. 
If the end user is finding all features difficult, then there are higher chances of uninstallation of apps as well as breaking the business customer relationships. There are some features which are 'must include' to enhance the productivity of apps. In this article, we are going to discuss the same further. 
It is suggested to hire only professional mobile app development companies. Hiring app developers in-house is not at all cost-effective. Rather it is expensive and time-consuming. And it does not have any guaranteed quality.
Here are some tips that businesses must follow to make it a big success:
Understand the pain point:

A mobile app development company makes a thorough research of the end user's needs. It is important to understand who the prospects are and what is their pain point?

Many users themselves are unaware of the pain points. Before on-demand apps like Uber, people still used to travel. Similarly, it is important to let them focus on their own pain points. What are the market scope and features offered by counterparts is also a part of the research?
 

Focus on main features:

It is recommended to focus only on main features initially. Businesses must keep going with a steady speed. If a lot of unnecessary features are offered initially, there are high chances of a user getting confused. We do not want that! Unnecessary features usually clutter user experience.

The features must solve the pain point and nothing else. If the user requires more features, those can be added later in the form of updates. Most of the best performing apps perform primary functions only and no other functions.
 

Consider both platforms:

Many app developers are not sure which platform to choose: iOS or Android. It is recommended to use both. Any app that is made for general users must be available on both platforms. This increases the customer base and ultimately increases the ROI.
 

People love simple more:

The main motto of accessing any mobile app is to declutter processes. In this whole process, user experience plays a vital role. Simple apps perform better as the user knows what to do. While developing a mobile app for your businesses, it is recommended not to add too much of functionalities and make it more complex.

 Mind the navigation. Users will abandon the app if basic navigation is not user-friendly. When we talk about simplicity and complexity, the design also plays a vital role in it. Try to keep a simple and suitable design of the app.
 

Real value:

The app must offer real value to the users. Any user downloads the app to get some real time benefits from the app. If the app is not serving good value for time, money and efforts, the app cannot sustain longer.
 

The design is important:

As discussed in the third point, the design is an influencer. Unpleasant UI UX designs are the main reason behind many app drop-offs. The design phase requires a thorough research. It is important to consider end users, their age, their profession, etc. It is called as user persona.

According to the user persona, it becomes easy to design the app. You cannot offer the same design to corporate going users and teenagers. Also, the industry matters a lot. It is essential to consider the industry and offer a familiar look to the app.
 

Quick loading:

If the app is unable to load faster and takes a longer duration, it might lose the user. Users expect super fast speed from all apps. In the current scenario, there are so many internet facilities available. The loading speed also should be faster Avoid adding high graphics and videos if not important. Such things affect the speed of app loading.
 

Social media integration:

Facebook, Instagram, Twitter, are everywhere. It is important to integrate these apps into your app. By integrating these apps, the user can easily login through social media. Also, the user can share stuff directly on personal social media account. This ultimately promotes your app.
 

Work offline: 

Some apps need no internet connection. But some apps require internet and cannot function without it. Developers can offer an offline mode to these users. For instance, Facebook has an offline mode where the user need not connect to the internet.

It displays the news feed which was stored in online mode. Similarly, Whatsapp users can read all messages and access the videos/audios/images in offline mode.

Let them leave a feedback:

Allow users to put review and ratings. These reviews help other users to decide whether to use the app or not. User feedback is considered important in all the fields. This feedback helps businesses resolve issues if any and deliver much better apps.


Test the app:

Always test the app before sending it for deployment. Mobile app development companies usually have a special testing team. In this phase, all the bugs and errors are excluded.
Conclusion: 
In this article, we discussed why mobile apps are important. Any such important technology requires some serious attention. Businesses attempting app development services in-house must give special attention to all these details to avoid a poor quality app. 
A lot of efforts are required to make mobile app successful. Businesses who hire dedicated mobile app development countries need not worry as the resources are well aware of all these tips and do implement these in development as well as designing phases.
You have no groups that fit your search