5 years ago · 3 min. reading time · 0 ·
How About A New Direction To Life?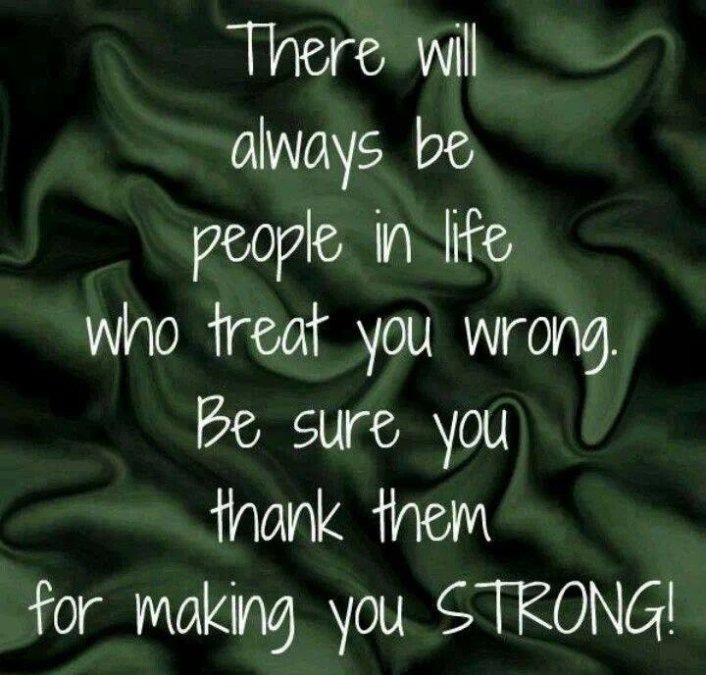 Background: I like this saying, "An entire sea of water can't sink a ship unless it gets inside the ship".Similarly, the negativity of the world can't put us down unless we allow it to get inside us.The turning point of my life came the day I started thinking that we could be more at ease by ignoring those things that remain unresolved in our heart. Nothing stays the same forever including those feelings of having got hurt or failed in your endeavor.Time heals and heal it should!Agree that keeping all those things in the heart and moving around as if nothing has happened is not an easy task .But thinking in a little different manner would bring in a lot more happiness if not anything else!
#Let me explain for the benefit of all from own experiences on How we could have a new direction, purpose and meaning to life?
#Thanksgiving, that is where it should start at any stage: I have come across many supportive and wonderful individuals during this "journey".Expressing my gratitude to all of them right here.So it is always important to express gratitude. That #thanksgiving is what makes life more beautiful than pondering over what we don't have .The day I learnt to express gratitude to those who stood by my side through thick and thin and also accepted the (unpleasant,You may like to click on the link at the end to read"Stay Safe from Intruders...") fact that at times some people/situations might put us down despite taking all the precautions,that became the defining moment for beginning of a new way of life for me .
#Harnessing the power to adjust and also believing in own capabilities ...The day I started believing a lot more in my capabilities to adjust, that was a great change to start with!. Back then , I even wrote this in my scrap book. "My deep faith in me is the only truth which will allow me to survive & I will come out of this despite people unknowingly putting me down through dint of my perseverance and hard work" .Once I wrote this and started reading this every morning before I set out for my work I had a lot of inner confidence.Reminded myself every day of the adage ."You are stronger than you think." And I did it repeatedly as if to reassure me."In life there are certain things,we might never really get over,.Some times the best we could do is just "get through " But that's okay..There is still a lot of beauty to find on the other side"!.
#Developing a strong inner conviction helped me tremendously: One will be able to generate deep faith and transform it into confidence resulting in experiencing peace in difficult situations and "Truly" so by all means!
#Developing better resilience to adjust to the adversities..Don't always expect everything to be great. Although the downs are sometimes hard to face, they still have a way of molding us!."Keep your spirit pure,nothing on earth is worth your soul"
#Learning to cope up with the pressure of not being able to make it ...But at the same time I also realized the value of finding happiness through the minor things that we generally forget.Making small steps at a time in order to make it meaningful for the future to be brighter is a game learned in the process.It is all about finding strength and happiness even when surmounted by difficulties and going ahead with optimism.
#We might win some as much as we are bound to lose some other!. Setting stretch goal is good but then it shouldn't be such that it corrodes our emotional strength.One should not bother too much about the end result as long as one has made sure that he/she has done everything possible.
#The ability to remain humble at all points of time is one of the greatest assets.As much as we need to be aware of our strengths we need to acknowledge our weaknesses as well. Awareness of our weaknesses should keep us so humble that we should accept it in the first place, learn from it and work hard to align it positively;Gather enough strength to turn those into our greatest assets.
Finally friends, the best lesson I learnt in the process is to be happy even when situation is otherwise!. If we could develop "that" attitude then everything else is going to be easy!.Take courage from what we have to go through in life and use the same to enhance life and career.That reminds me of my favorite quote from Mahatma Gandhi."Strength does not come from winning.Your struggles develop your strengths.When you go through hardships and decide not to surrender, that is strength"A lot of strength comes from the Indomitable will power god has given us. Finding strength through every such struggles in life is what makes it meaningful for us to carry on with the rest of the life.Good luck. #Thanksgiving #bestadvice .This was published on LinkedIn earlier by me
#Thanks for reading.. @www.bvprgjconsultants.com  ,We are committed to support organizations manufacturing engineering products and providing services&solutions useful for the construction industry to grow ethically by providing unique Management support#Wehelpu2grow. For getting connected please use info@bvprgj.com
You may like to read this
by clicking here.."Stay safe from Intruders..."
"
You may be interested in these jobs
Found in: Talent IN Sponsored - 2 days ago

---

Opportunity for Alteryx Analyst · Immediate | Contract · Must Haves · Advanced experience using Alteryx including · Data Preparation, Joining, Parsing, Transformation · Database access including table creation with PKs, indexes, and views and in-database tools · Interface tools · ...

Found in: Talent IN - 1 day ago

---

Job Description · Position : Field Engineer · Division : Network- Service Assurance and O&M · Education: 12th Passed + Technical in computer & Hardware · Experience : 1~2 years Desktop support engineer & Hardware Engineer · Job Description: · Handling Trouble Tickets at residenti ...

Found in: Talent IN Sponsored - 22 hours ago

---

Seven Bits Technologies LLP

Ahmedabad

Company Description · Seven Bits is a world-class digital transformation company with expertise in cutting-edge web and mobile solutions for B2B, B2C enterprises with enhanced customer experience based technologies, looking to make big waves in fintech. · Last year we owe were a ...