1 year ago · 2 min. reading time · 0 ·
Blogging
>
Amit blog
>
How does an HRMS software assist in effectively measuring employee satisfaction?
How does an HRMS software assist in effectively measuring employee satisfaction?
There are hundreds of blogs that explain how to attain employee satisfaction. How web based applications are equipped with features to incline employee engagement and increase employee satisfaction.  To attain a clear insight into employee satisfaction.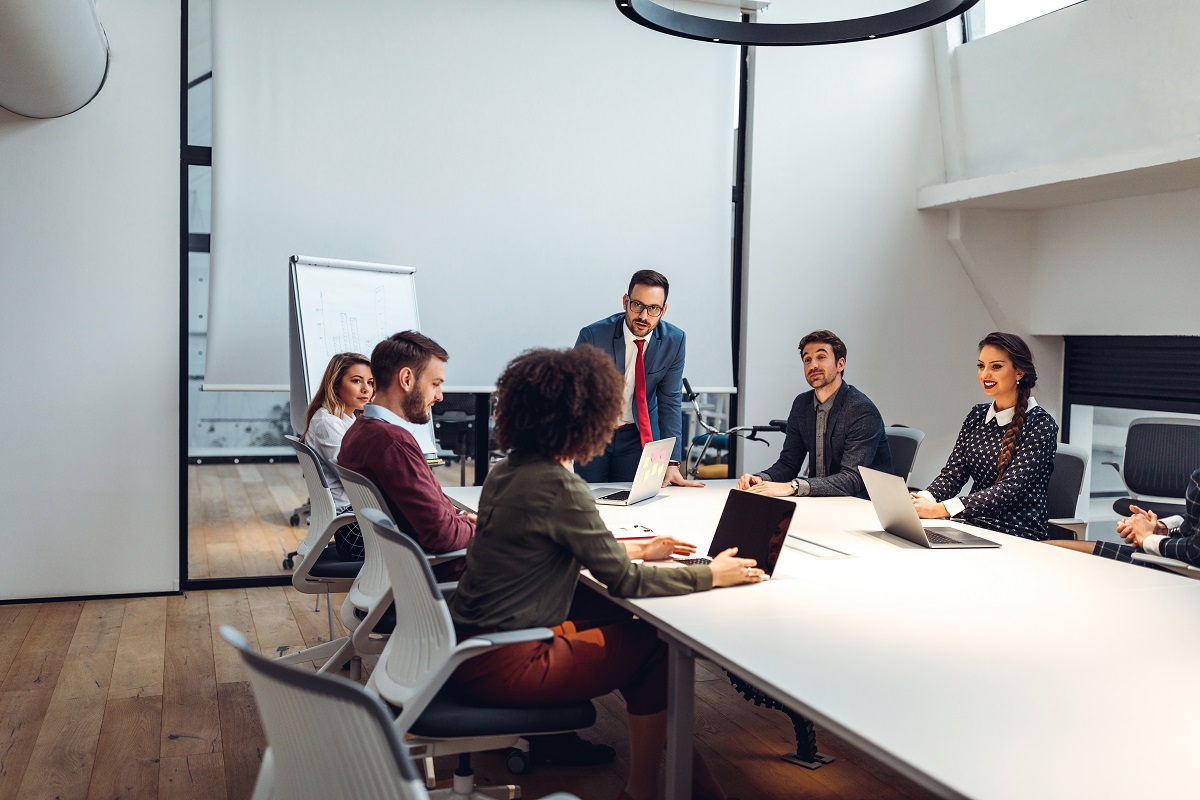 Let's begin with understanding employee satisfaction:
Employee satisfaction 
Employee satisfaction also implicates job satisfaction. It is a common measure within HR. it contemplates an employee experience while being associated with the organization. Employee satisfaction is considered as one of the essential metrics of the workplace. Maintaining employee satisfaction motivates employees and plans further steps for the organization to grow. 
An employee who shows up daily and has not complained doesn't mean that the employee is satisfied. Employee satisfaction and employee engagement have many definitions but they are rooted to one cause. Emotional connection and commitment to the company. 
Employee satisfaction is centered to three element 
Organizations values and culture
The leadership quality of senior's
Growth opportunities within the organization
On the other hand compensation and benefits provide an outlook and work life balance weren't considered as important as now. 
 
Benefits 
A lack in tracking key performance indicators can be seen as another version of walking blindfolded. An active track of the KPI provides a clear insight into the hurdles faced by the employees in facing challenges. 
Three reasons which highlights the need employee satisfaction that needs to be highlighted are 
A satisfied employee will contribute to the organization's success. As he/she will feel that the growth of the organization is an underlined responsibility assigned to them.
Employees won't quit the organization. Retention would be an easy task.
The more the employee is satisfied the more the employee will invest effort in growth of the organization. 
Essential element of success
Organizations that care for the employees and provide a healthy satisfied environment have a brighter chance of outperforming in the market. It is difficult to measure employee satisfaction. Which is where HRMS software plays a part. The HRMS software provides the employees with an open anonymous platform to submit honest feedback about the organization. For instance if any superior employee does not provide a healthy platform to perform which is affecting the performance curve. They can submit feedback for the administrator to take required action. 
Moreover, there are surveys and research which proves that employee satisfaction provides a positive impact on the performance and higher stance of employee loyalty.
 
Retention is a piece of cake
If the organization has a healthy environment. It would be difficult for the employee to leave the job. he/she won't decide to quit unless and until it is the last resort or they have a better opportunity. Retention of such employees becomes easy. As they feel comfortable to share the requirements which mostly are centered around a hike in salary or area of interest. HR can easily offer a hike to retain the employee. 
The next question that comes after this is
"How to measure employee satisfaction?".
 
There are various ways that can assist in measuring employee satisfaction. But these methods can only be utilized with the assistance of HRMS software or employee engagement software. 
Continual touchpoints to establish employee satisfaction are conducting surveys and conversations with managers and team leaders. Such sessions make the employees feel heard. 
 
Surveys 
Conducting surveys are the best way to track employee satisfaction. The process could be daunting but the results will have tremendous impact. It allows the admin team to track the  performance of the employees for reasons behind the declining performance curve. 
Employee performance review
The traditional review process isn't a healthy approach. As a tentative review of performance done quarterly engages the employee. 
HRMS software has features that assists in maintaining performance of the employees. It notifies the employee of the KPIs and KRAs. These might seem a challenging task but the results are worth investing efforts.
You may be interested in these jobs
Found in: Talent IN - 1 week ago

---

Company Name: · SLK Software Private Limited BASIC INFORMATION ON THE POSITION · Position Name: Associate Group Manager - Testing · Mandatory/Required Skills & Location · Location: · Mandatory/Required Skills: · PURPOSE OF THE ROLE · This role is responsible for m ...

Found in: Talent IN - 1 day ago

---

Kotak Mahindra Bank

Bihar

Job Description · Job Role: · Enhancement of Deposit pool from Customers · Establishing standards and delivery of service · Sale of non-deposit products. Cross selling targets progressively · Sale of MF and Insurance products · Fee Income · Branch Administration · Regulato ...

Found in: Talent IN - 6 days ago

---

Oracle

Bengaluru

Regular Employee

Detailed Job Description · As a member of the OFD business application team, you will work with OFD business users to get business requirements, analyze the requirements, come up with high-level design, solution proposal, get sign-off on the solution from business, do deta ...