How to choose the best technology stack for mobile app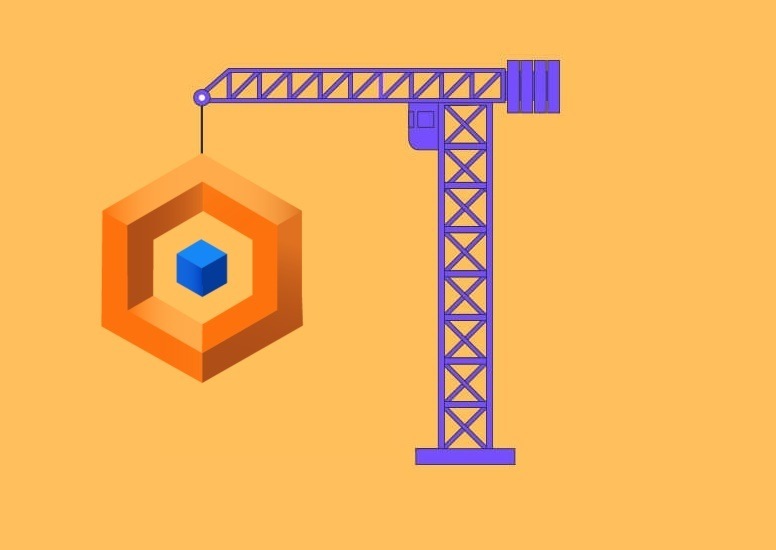 There are billions of smartphone users and all of them use apps. Last year 197 billion apps were downloaded and it is expected that the number will increase in this current year. On an average, a smartphone user spends 2 to 3 hours on mobile apps.
It is clear that the market for mobile app development services is never going to stop growing. Every app development company understands this fact and hence, all of them are struggling to offer something unique to the end user.
Do you know what is the underlying element of a web or mobile application? There are many elements involved in a web or mobile app such as the frameworks, languages, and software products that everything else is built on. These are server-side stacks. There is also a client-side tech stack such as HTML, CSS, and JavaScript. The stack is a native application created with something like Xcode or Android Studio. 
A technology stack is nothing but a combination of software products and programming languages used for the creation of mobile apps.
Let us see what factors influence the decision of stack selection:
1. App Considerations:
There are various types of apps and all have different features. The factors that differentiate the apps from each other are; a device on which the app would function, the network condition it would run in, the experience of user you are aiming to achieve, the predicted go to the market time, and lastly the platform it would run on, amongst others. All these factors are considered when we want to decide the set of framework, library, languages, and the software that would be combined to develop the mobile app.
2. The Aim of Mobile App:
When we talk about factors influencing stack selection, the aim of mobile app matters a lot.
There are two types of goals or aims i.e. high latency and low latency. Low latency apps are quick response apps. There is a clear difference in the mobile app technology stack choice when there are two scenarios such as high latency app vs a quick response, low latency mobile app.
A much robust tech stack is required for a mobile app that is dependent on heavy load processing whereas less robust technology stacks are preferred for the ones that operate around streamlined interactions.
3. Development Team Skill-Set:
Resources are one of the main influencing factors when it comes to decide which tech stack to select for mobile app development. Many different languages offer similar features but with a slight difference. It is recommended to rely on developers to select tech stacks. If you select a tech stack that you feel is the best for the project and if developers are unable to use it due to lack of knowledge, it will not only add to the cost but will also consume a lot of time and efforts. On the other hand, introducing a tech stack that everybody is aware of increases the efficiency of work and developers are able to deliver great quality.
4. Technology stack's Company:
It is important to consider what is the parent company of the tech stack that you are going to use. Some brands like Google, Microsoft, and Adobe are known to deliver way better community support, better documentation, and advanced development options as compared to Facebook with React Native.
5. The choice to Operate on Multiple Platforms:
Very few mobile app development companies wish to develop an app for only one platform; either iOS or Android. Most of the app development companies select both platforms as the consumer base of both is very strong. Tech stack will be different for one platform as compared to an app that runs on all platforms such as Android, iOS, and Web. the different toolset is needed for hybrid/cross-platform app development and native app development. Hence the scalability also varies.
6. Security Level of the Tech Stack:
Having security vulnerability is the nightmare of every mobile app development company. Developers try their best to avoid any breaches to enter in the app. Wrong tech stack selection can make the development process prone to risks. Again it is on developer how to save the app from hackers. No matter what security is used, hackers find a way. So the selection of tech stack needs to consider security factor too.
7. Compatibility with the Existing Technologies:
This is the most important factor. It is highly important to check compatibility of a mobile app technology stack with other technologies. The tech stack which is in line with the technology that developers have functioning in the development is very important. When developers introduce new tech stack, it is recommended to check compatibility. Developers also plan what tools to add later in the project. Many times developers check the response to the app and later add tools in the project. It is essential to check compatibility with these tools too.
Conclusion: To build a perfect mobile app, it is important to select the right language, the right technology stack, right framework and also a right library. Hire dedicated developers to choose best tech stack for the mobile app development.
"
You may be interested in these jobs
Found in: Talent IN - 5 days ago

---

Mgneto Resource Management Private Limited

Pune, India

KEY SKILLS: · - · ABAP Development · SD · MM · FI · Roles & Responsibilities: · Connect with stakeholders or business division leaders to gain a full understanding of the problems they are looking to solve. · Analyze and Architect scalable, flexible solutions that are extens ...

Found in: Talent IN - 1 day ago

---

Precision Infomatic (Madras) Private Limited

Chennai, India

Are you a techie with an innovative streak Do you have creative ideas that need to be transformed to reality · Welcome to Precision Where Talent is nurtured, and Dreams come True. · We are a liberal group of people with varied dimensions of skills focused on the rapidly advanci ...

Found in: Talent IN - 6 days ago

---

Job description · Lenskart is India's biggest and fastest growing eyewear brand, with over 1000+ stores. The brand takes pride in being India's first D2C (Direct to Consumer) company, which designs, creates and sells its products directly to consumers across the country, without ...