3 years ago · 1 min. reading time · 0 ·
How to Hire a Web Application Developer?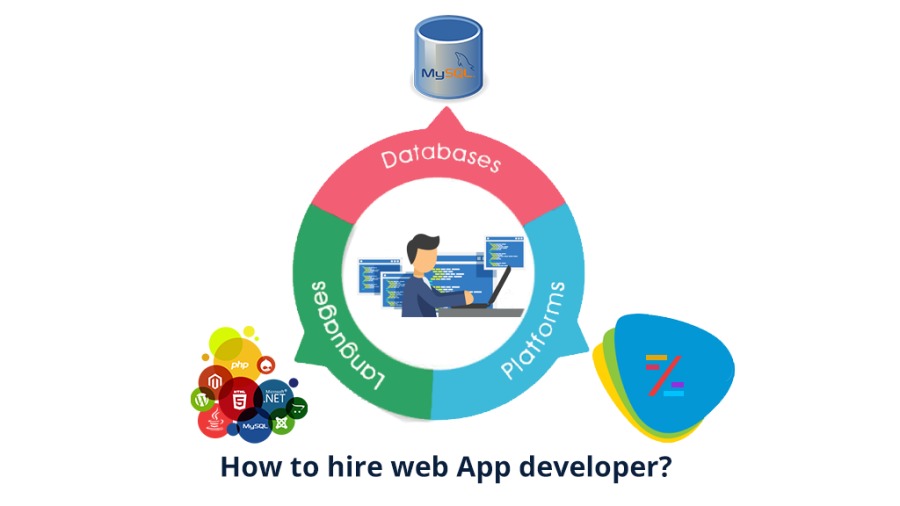 Read the full article here: https://www.decipherzone.com/blog-detail/How-to-Hire-a-Web-Application-Developer-
Once in a while, you or the organisation you work for requires software applications to automate the work for increasing productivity but you might not have the clue about where to find software developers but this article will enlighten you about this topic. Software development consists of standalone software applications, Web applications & Mobile Applications, out of these Web application development is the most populous trend that is overtaking standalone software application development.

Web application development is being preferred because the software is rendered on end user's screen through the web which makes it platform independent, the end user's system configured with low-end hardware can also run this web application easily.
One can find Software developers from multiple platforms but he/she first need to know how many types of developers are there and who should they hire to resolve their problems.
Types of Software & Web App Developers
Front End Developer
Front End Development means functionality built with the code will render on the user end. Front End is usually developed with JavaScript and its frameworks. The most popular JavaScript frameworks among developers that are trending these days are as follows:

Angular Development
The angular framework is developed by Google, the framework is based on typescript (typescript is a superset of JavaScript) and works with DOM (Data Object Model). Google has recently launched the 7th version of angular, over the past couple of years angular has developed huge community support because it is a great framework to develop complex code components.
React js Development
React Js framework is developed by Facebook, the framework is based on JavaScript and works with virtual DOM (Data Object Model) that renders only the changes when code components are modified. The biggest benefit for reacting is that it enables developers to create code components in a central location and use it with simple JavaScript calls wherever in conventional method the developer will have to create a model and then do routing to create and use a subcomponent in the code. In short, the development time and time to create the DOM is less in React js Development.
Vue js Development
Vue js is a framework is developed by Evan You, the framework is based on JavaScript and works with virtual DOM (Data Object Model) that renders only the changes when code components are modified. Vue Js is stagnantly becoming popular due to the small learning curve and high code reusability which makes the development easy and less time taking.
You may be interested in these jobs
Found in: Talent IN - 6 days ago

---

About Liability Sales: · The Liability Sales department focuses on the liability acquisition, assets and retail forex business for the bank. The department drives business from 2700+ branches and is responsible for sourcing of retail and corporate deposits, salary and non-salary ...

Found in: Recruit.net IN Premium - 7 hours ago

---

Job Description Summary · Cyber Security R&D Team is responsible for design, coding, delivering, maintaining cyber-security software applications & micro services and design secured deployment infrastructures within Transmission, Distribution, and Industrial projects.Job Descript ...

Found in: Talent IN - 4 days ago

---

Job Title : Environment and Infra Support Manager · Location: Pune · About Barclays · Barclays is a British universal bank. We are diversified by business, by different types of customers and clients, and by geography. Our businesses include consumer banking and payments operat ...