3 years ago · 2 min. reading time · ~10 ·
How to Prepare a Business Emergency Plan?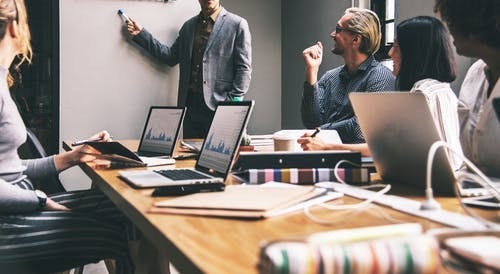 If there's something you can't really plan when it comes to running a business, it's emergencies. You just can't see them coming and there's usually nothing you can do to stop them completely. However, that doesn't mean you shouldn't do everything you can to ensure there's a plan for every type of emergency that can occur. Not only can this help you keep your business afloat but it also reduces potential damage and saves you money. With that said, let's take a close look at how to prepare a business emergency plan.
Identify the threats
In order to make your emergency plan effective, you first need to figure out what type of emergency can occur and hurt your business. Think about your operations and whether there's something involved with your work that can end up hurting you or your team members. Another important thing is to pay some attention to the area you're based in and identify potential natural disasters that can put your operations on pause. Still, these aren't the only emergencies you might eventually face. Emergencies also include everything from employee theft to having your company's reputation ruined. Figure out what can happen to your business and designing your plan will be easier.
Have a coordinator
The biggest problem with emergencies is that it usually leaves employees in panic. Even when there's a well-designed emergency plan, they simply don't know what they're supposed to do and in which order. This is why it's important to designate a coordinator who'll be in charge once something unexpected happens. Your coordinator can take a course and ensure they know how to keep things under control even in the case of an emergency. Once you choose your coordinator, it's important to let everyone in the company know they're in charge when an emergency occurs.
Know how to find help
No matter what type of emergency we're talking about, there's usually not much you can do until professionals arrive. The sooner you contact them, the sooner they'll be able to help you with the problem you have. Therefore, it's recommended that you keep a list of professionals who can help you in situations like this and ensure everyone knows who to turn to. For example, this list should include a good emergency electrician who's available 24/7. You also need numbers of animal control, tow truck, nearby hospitals, and even the coast guard if you're located on a shoreline.
Create a plan
The next important step to take is to actually create a plan that'll provide everyone in the business with instructions on what they should do in case of an emergency. For example, if your brand suddenly gets bad publicity, your team members should know who's in charge of speaking to the media about it and how to handle it. Moreover, some emergency plans you are obliged to create by the law. Every business needs to have a fire escape plan on every floor, allowing both employees and customers to find their way out in case of a fire.
Run tests
What good is an emergency plan if it designed poorly? Most companies don't know how effective their plan is until something actually happens and it's important to make sure this isn't the case with your business. Conducting emergency drills from time to time doesn't only put your plan to test but also helps you and your team prepare for real-life emergencies. When it comes to safety drills, there's usually a number of these you have to conduct every year.
Having a plan in place is the best way to ensure the emergency doesn't hurt your business and prevent you from operating. Follow the steps given above and everyone in your business will know exactly what to do in situations like this.
Article Source: Easy Management Notes
You may be interested in these jobs
Found in: Talent IN - 5 days ago

---

Skills · : JCL,COBOL,DB2,SQL,VSAM Responsibilities: · Develop standards and set deadlines. Consult with clients for gathering business and system requirements. Develop computer information systems, providing data security and control. Help with strategic and disaster recovery pl ...

Found in: Talent IN - 3 days ago

---

Kuehne Nagel

New Delhi

Permanent

To ensure the smooth operation of the warehouse through leading an operational team. The activities needed to deliver these objectives include: Your Role · To ensure the smooth operation of the warehouse through leading an operational team. The activities needed to deliver these ...

Found in: Talent IN - 4 days ago

---

Come create the technology that helps the world act together · Nokia is committed to innovation and technology leadership across mobile, fixed and cloud networks. Your career here will have a positive impact on people's lives and will help us build the capabilities needed for a ...