2 years ago · 2 min. reading time · visibility 0 ·
How to Select Good Mutual Fund Advisor
Happy ending in any investment is epitomized by good guidance and flawless information. Mutual funds are the latest buzz in the investment arena for they are considered as the safest form of investments and generate sure shot returns.
Experienced Mutual Fund Advisor is like a good doctor who treats his patients with good medicines. Well trained financial advisors provide state of the art information to their clients which help them to make proper investment decisions.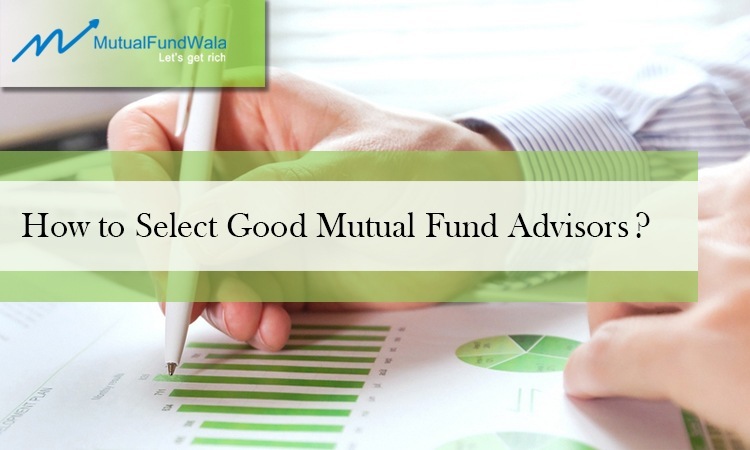 Before finalizing genuine Mutual Fund Distributor for your firm, you should first go through their credentials and experience. See to it that he has sound experience and is capable of assessing correctly how different events affect different products.
Below are the qualities of good Mutual Fund Agent; whom you can select for guiding you in your investment decisions:
1. Qualification: Firstly check for their qualification. Before you go to any doctor, you check for their qualification. Ensure that he has in-depth knowledge about mutual funds and varied asset classes. He should be capable of having good foresight and make a proper assessment of how different events affect different products. It is better to select an experienced agent as he is capable of handling various investment options easily and is in a good position to give accurate advice
2. Professional behavior and accessibility: He should be easily accessible and should be in the position to answer all your queries and explain the work of mutual funds and various products work without any hassle. Also, he should be in the position to answer all the investment related queries within a reasonable period of time.
3. Understanding confidentiality: Everyone like to keep personal information to oneself and refrain from sharing with others, this is true for investment aspects. The track record of your agent should be crystal clear as he has with him loads of confidential information about you, so it is better to understand his confidentiality about the agent in the beginning before making the final choice.
4. Unbiased investment: Financial advisor should have in-depth knowledge of varied types of investment options that are available in the market and not just one or two. He should be in a good position to understand your financial goals and should be in a proper position to help you with making investment decisions in the right funds. His suggestion should not be based on personal gains or should not be commission driven.
5. Refrain from making high promises: Good mutual fund advisor should not make any false promises regarding the returns or other features; which cannot be delivered. He should not conceal any underlying risks or any terms or conditions pertaining to the products as such an act is punishable by SEBI.
Visit the Following Page for More Information-
How to Boost Your Site Conversion through Social Media Marketing?

"
You have no groups that fit your search