5 years ago · 1 min. reading time · 0 ·
Impact of Technology Trends on Education Industry
Access to information 'anywhere anytime' is becoming an essential mantra for e-learning solution providers in India. They are no more following the traditional classroom teaching model and are now transformed into digital education learning platform. This new digital learning model is self-driven, fast and education-central. People with interest and well-versed in iPads and PlayStation are making smart classroom environment more comprehensive and participatory via e-learning and transforming the education system into a tech- enabled education system.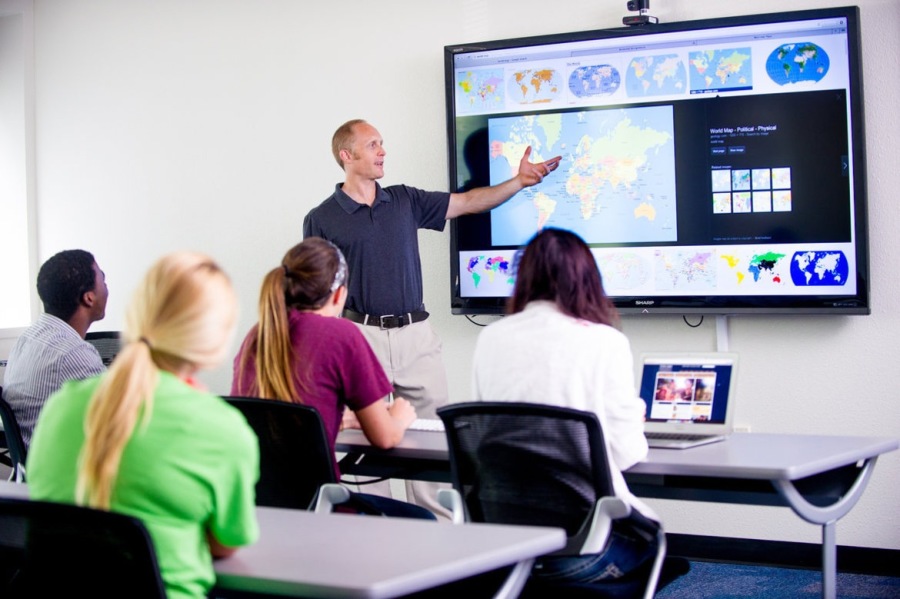 E-leaning or Live Virtual Classrooms (LVC) has opened innovative career opportunities for young professionals at the comfort and luxury of their own pace. With the increase in technologies like the Cloud, Remote data centers and Virtualization, the digital education ecosystem is now possible to achieve. Students today are keen for new technologies devices at hand such as tablets, LMS, notebooks, and IWB.  This new digital learning model not only boosts self-learning among students but also serve as a significant communication bridge between students and teachers.
These days, teachers don't just give their lectures but also facilitate an e-learning culture through various new age digital media technologies. The scope of instant interactivity is leading to the growing demand of tablets and offline pen drives serving meticulously as a repository of online course.  This enables the entrepreneurs to come up with their 'brainchild' of learning systems to serve the fast-growing education industry in the best possible way.
The digital platforms today strategically deal with fewer modern pedagogy styles and lack of teachers for particular subjects. This gives students the best e-learning experience that helps them seed independency in their learning style. It can be said that there is a huge potential for Indian educators to leverage the missing connection between teachers and the students in addition to bridging the digital divide with the Class teacher.
http://www.easymnotes.in/impact-of-technology-trends-on-education-industry/
"
You may be interested in these jobs
Found in: Whatjobs IN Premium - 4 days ago

---

Times Internet

Noida,Gurgaon,Gurugram

Job Description : · Experience in Nodejs is a must. · Experience in working with backend & frontend Technology Stack is a Must. · Work with development teams and product managers to ideate software solutions · Design clientside and serverside architecture · Build the frontend of ...

Found in: Whatjobs IN Premium - 2 days ago

---

Opus Global Services LLC

Noida

At Opus Global Services LLC, your happiness and success is ours. We mean this not only for our organization and clients, but for our team members as well. We want to help you achieve the success and dreams you strive for while making a difference to families and communities both ...

Found in: Talent IN - 4 days ago

---

Divyalok Training & Placement Agency

Greater Noida

Job Description · Title : Graphic Designer · Location : Noida sec 80 · Gender : Male/Female · Qualification : BCA/MCA/B.Tech CS · Job role : Corel /Designing / Photoshop · Exp : 3-8 yrs · Salary : 20-40 INR /Month · JD · Proficient in , Photoshop, Corel Draw, Indesign & Design - ...