1 year ago · 1 min. reading time · 0 ·
Industry 4.0 Technology Trends and Enablers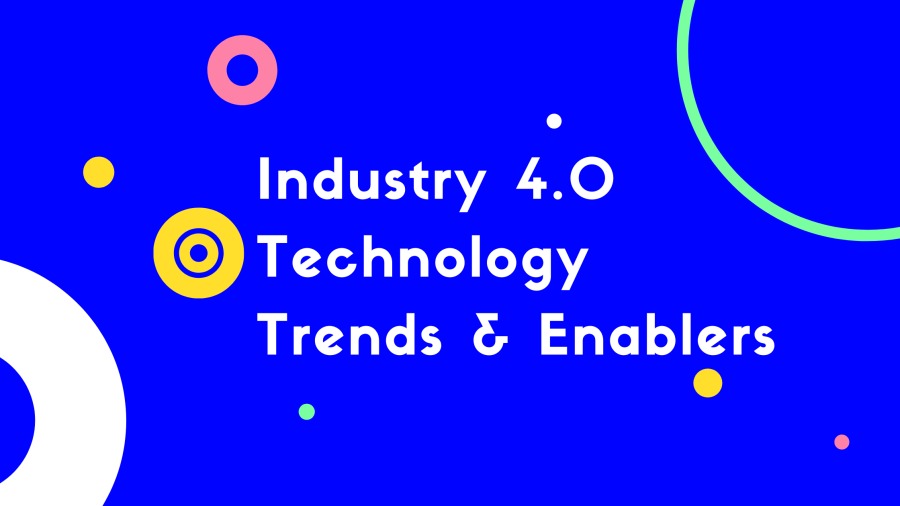 We are living in a world that is on the verge of Industry 4.0 or the fourth industrial revolution. A few years later, cars, computers, refrigerators, and even our home will be combined into one network which in turn will make our lives easier.
Industry 4.0 is about to bring a complete change in the industry as we know it. The fourth industrial revolution is not about potential increases in manufacturing resource efficiency or robots achieving a large amount of data. It's already taking place at this moment and obviously, it's impacting lives through better working conditions, enhanced products and services, improved road safety, and even superior equipment in the healthcare industry. It is being marked by the digitization and computerization of several industries.
It can be said much of what would have been considered science fiction two decades ago is now driving the world to the fourth industrial revolution. It is about bringing the changes in business processes that will also change the way humans interact with their surroundings and with each other. However, you might be thinking what's the actual definition of industry 4.0, what happened in the last three industrial revolutions or Industry 1.0 to 3.0, how this fourth revolution in the industry will be beneficial to us, and how would it impact our jobs? Don't worry, the motive of this blog is to let everyone understand the entire concept of Industry 4.0. So, let's move ahead with much-needed information.
Before moving on with Industry 4.0, let's start with the beginning of the industrial revolution which changed the world for the better. With this knowledge, you will be able to understand the magnificence of our future with this new revolution. 
For years, people used to make everything - be it clothes, ships, dishes, etc. using hands which we know today can be impossible to achieve. Therefore, mankind decided to make human life easier by itself which marked the starting of the industrial revolution.
https://www.decipherzone.com/blog-detail/industry-4-technology-trends-enablers
You may be interested in these jobs
Found in: Talent IN - 4 days ago

---

Summary · This position is for the Avalara Salesforce team, the Salesforce ecosystem here consists of the Sales, Service, Communities, CPQ Clouds and multiple add-on applications. · The team supports almost every department within Avalara, as an IT system it holds the keys to e ...

Found in: Recruit.net IN Premium - 17 hours ago

---

We are looking for an Associate Product Manager (APM) who loves creating products and growing them. As part of the Product Management team, you bridge technical and business worlds. You are part of the team, that collaborates with engineers, designers, sales and marketing teams t ...

Found in: Talent IN+ - 1 week ago

---

JOB DESCRIPTION Experience : 10+ Yrs · Location : · Gurgaon · Designation : · Retail Sales Head (Insurance Sales) · Job Descriptions : · Handling & managing team of retail sales. · Map relevant customers in assigned area. Identify the key decision makers for insurance purchaseCan ...