4 years ago · 1 min. reading time · visibility ~10 ·
THE RUIN OF DREAMS - by Devesh Bhatt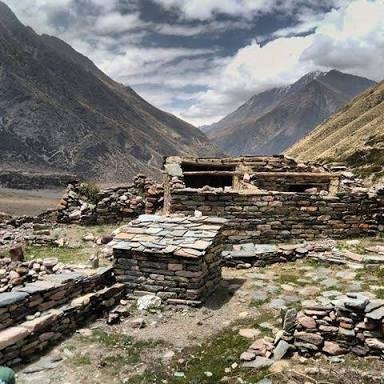 I spent another day in the ruin of dreams,
With relics from an elusive past.
The clarity I once had, was clouded by doubt,
They had me reformed, recast.
Points of reference, became borders of relevance,
And borders are not meant to be crossed.
My path was mapped, the wanderer trapped,
The signboards had me lost.
I spent another day, in the ruin of dreams,

To apply some 'Real' advice.
I almost gave in, to let my dreams be,
But they wished for the dreamer's demise.
I knew just then, that I had to flow.
To the valley of dreams where ideas grow.
Reality is the ruin of dreams,
But it's not what ruined my dreams.
In fact it's a source, to seek recourse, 
So that dreams come true.
Now I dream again, the ruins guide me,
And I know what to do.
"
You have no groups that fit your search