1 year ago · 2 min. reading time · visibility ~10 ·
Tiger Safari: Traveling Solo or in Group?
Traveling to India is not like traveling anywhere else. It is a vast and diverse country where land changes every fifty kilometers. If you explore the length and breadth of the country you will be surprised by its diverse profile, stunning landscapes and enchanting wilderness.  It is country with more than thirty major languages and over five hundred dialects. People in the region speak a separate language but do know English may of them just enough to communicate. The food differs as well but nevertheless for a European traveler some continental dishes  are available as well.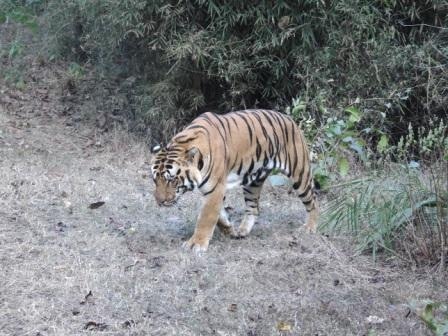 Most of the overseas visitors arrive in India to enjoy wildlife sightings especially the tiger. These charismatic animals are seen in the tiger reserves and National Parks of India. The reserves were tiger sightings are good are spread apart separated by hundreds of kilometers.  Travel in India requires covering long distances to visit interesting places and this applies to tiger reserves as well.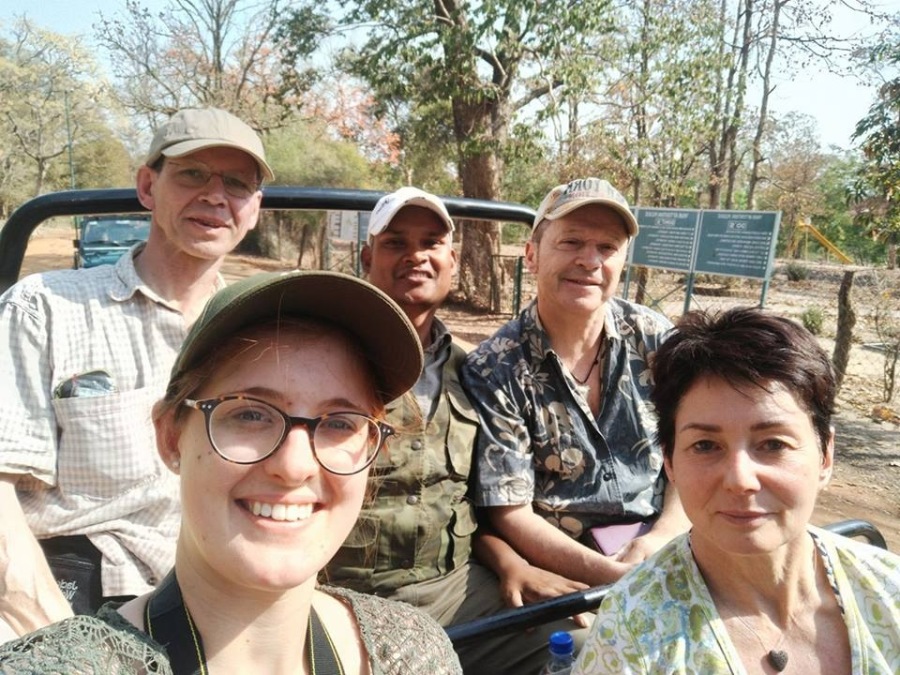 Most economical mode of traveling in India is by train and bus. The former is mostly overnight while the latter could be too taxing not comfortable enough and the condition of the highway may not be good. Taxi service is widespread available but it is costly not meant for people on the budget.
By all this I am informing the first time traveler to this country about the vicissitudes of traveling alone. It is re more difficult to traverse remote areas where transportation might be weak or practically non existent. Sometimes you have to make arrangements much in advance which a first timer may not be aware of.  Putting it in simpler words traveling in India is not easy.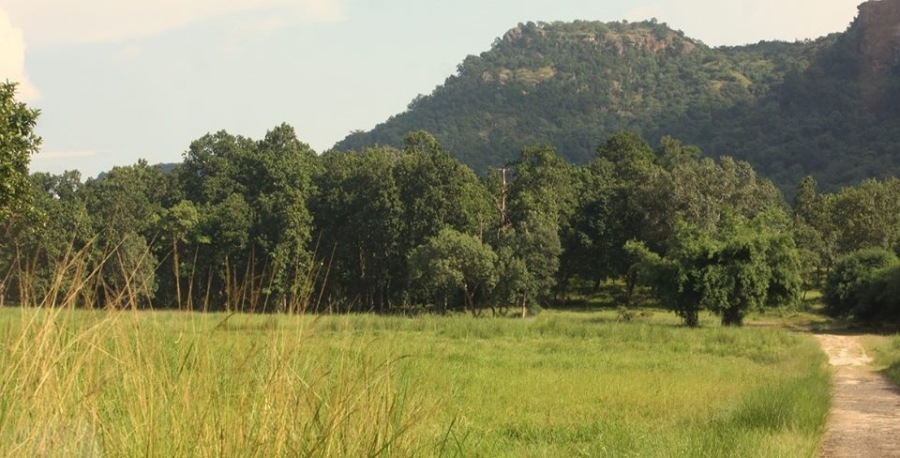 So what is the solution? 
Well for newbies at least for the first visit travel in a group in an organised package tour. For tiger safaris the best places to visit is Bandhavgarh and Kanha National Park. Now this destination is far from New Delhi right in the heart of India or Madhya Pradesh. But if your package tour offers visit to Corbett of Ranthambore than also it is good.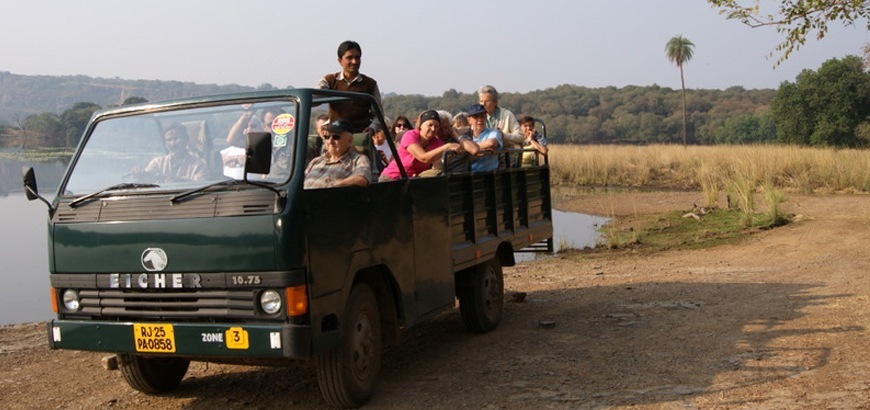 In group travel safety is good but educes that is the least issue as the country is safe to travel. Traveling together reduces cost. And does not a company makes the journey better for soon you make friends and come to know each other. There is a tour leader to take care of issues if any in a prearranged journey. And you get the benefits of the guide all along.  
package tours for tiger reserves like Kanha, Bandhavgarh and Pench. This way in one vacation they can visit many destinations and in greater comfort. All these journeys are prearranged with a set date of departure and fixed itinerary. But these tours can be customised for groups large or small depending upon the willingness of the tour operator. 
You have no groups that fit your search