3 years ago · 1 min. reading time · 0 ·
Top 10 Features of Angular 8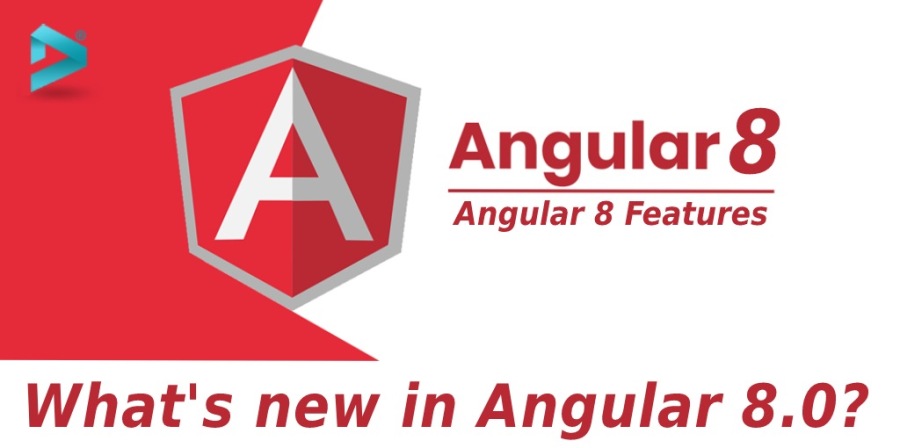 In the first quarter of 2019, Google launched Angular 8 which was much awaited by the community, the expectations were really high for Angular 8 as it was initially said that Angular 10 will be the final version of the framework. The skyrocketed hype demands huge performance improvements in Angular 8 which was quite matched with mainly focusing on the toolchain and also making Angular easier for users to create different types of application along with other performance improvements.
Article Source:  https://www.decipherzone.com/blog-detail/What-are-the-new-features-in-Angular-8
What's new in Angular 8?
With backward compatibility and support, this release confirms that the new Angular 8 version is much lighter, faster and easier. Now, Angular 8 supports the TypeScript version 3.4. So, with the help of the new TypeScript version, it is quite easy to code with faster subsequent build with the incremental flag, type checking for global this, and generic type arguments.
Read: "Why Angular is Better For Web Application Development?"
In Angular 8, Google introduced another build tool called Bazel that they have been using for a while and now this tool is released as an open-source utility. Bazel came as an opt-in option with Angular 8 so it is pretty evident that it is not ready for angular 8 yet and is expected to be included in the Angular CLI in version 9. Anticipated benefits of using this tool,
Faster build time, although It normally takes time for the first build but will take less time for the concurrent builds.

We are now able to build the application as an incremental build and deploy the war files.
Angular 8 supports the TypeScript 3.4 or above version although the updates will be pushed to applications if automatic updates aren't restricted. So, if you want to use Angular 8 for application development, then you need to first upgrade the TypeScript to 3.4 or above. Google has tested Angular 8 on more than 600+ in-house projects to ensure there is backward compatibility so that the projects already running doesn't require patch-ups.
Read: "JavaScript vs TypeScript"
Ivy is the new Angular Compiler and tool that acts as a new rendering pipeline. The benefit of Ivy is that it generates considerably small bundles and can perform incremental compilation easily but how it does that.
Article Source: 
https://www.decipherzone.com/blog-detail/What-are-the-new-features-in-Angular-8
You may be interested in these jobs
Found in: Talent IN+ - 2 days ago

---

Responsibilities: · Lead product design modules, including UI/UX research, interaction and visual design. · Work with development teams and present ideas and designs effectively. Develop user journeys, mockups, prototypes, storyboards, and presentations to communicate design idea ...

Found in: Talent IN - 3 days ago

---

Job Title: MI Analyst · Location: Noida · About Barclays · Barclays is a British universal bank. We are diversified by business, by different types of customers and clients, and by geography. Our businesses include consumer banking and payments operations around the world, as wel ...

Found in: Talent IN - 1 week ago

---

Deepashree BV (Proprietor of Maple Bear Canadian Pre School Yelahanka)

Bengaluru

We need Passionate teachers with good fluency in English and having any graduation.This opening is for females only.The teacher should be able to handle a class of 20 students. Develops lesson plans · • Manages students · • Planning, preparing and delivering lessons to all stude ...