2 years ago · 1 min. reading time · visibility ~10 ·
Top 5 Real-Life Usage Of Blockchain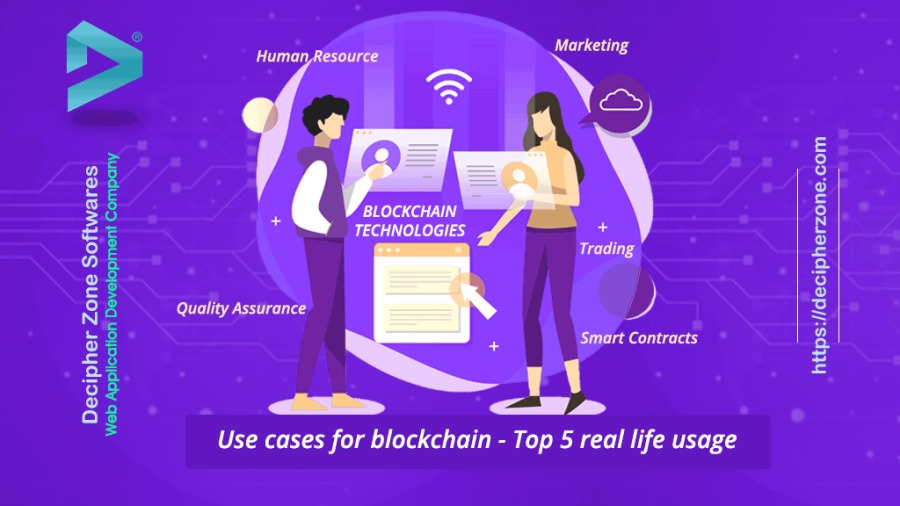 Many businesses are embracing blockchain technology to simplify tasks in their firms. At first, Bitcoin made Blockchain technology to gain popularity but later came in the use cases which tried to leverage track of transactions with the help of technology. According to experts, Blockchain can be used to do many things starting from regulatory compliance to data management.
What is Blockchain?
Blockchain is a way in which two parties share information in an automated and safe manner with a small transaction fee. This is how the blockchain transaction works:
· One person creates a block to initiate a transaction
· The block is verified on a network with many computers distributed worldwide
· The block is then added to a chain kept across the internet
· The chain creates an exceptional record that has a traceable history
Read: "Blockchain vs Bitcoin: An Investor's Perspective"
Top 5 Real Life Usage of Blockchain
What are some of the common use cases for Blockchain? As mentioned earlier, companies are using Blockchain technology in various sectors of their businesses. Below are some of those applications:
1. Use case for Blockchain in marketing
Marketing on digital platforms is facing tremendous problems in this age. The companies gathering users' data are getting attacked by hackers to steal the data and advertising revenue generation with fraudulent clicks are the biggest problems that the marketing industry is currently facing.
Blockchain uses consensus protocols and cryptographically secured mechanism to store the data, only the users who are authorized to access the data can see it by using the provided cryptographic keys. If the Marketing industry uses blockchain's centralized public ledger system to store and share users' gathered data then hackers might steal the data but they will not be able to see and use it.
Read: "What is Blockchain Technology & How Does it Work?"
Full Article Source: 
https://www.decipherzone.com/blog-detail/Use-cases-for-blockchain-Top-5-real-life-usage
You have no groups that fit your search