Unlocking Opportunities: The Power of a Well-Managed B2B Database
In the realm of business-to-business (B2B) interactions, the phrase "knowledge is power" has never rung truer. A well-managed B2B database is not just a repository of contact information; it's a dynamic tool that holds the key to unlocking a multitude of opportunities for your business. Let's delve into the transformative power of a well-managed B2B database and how it can become the catalyst for your business success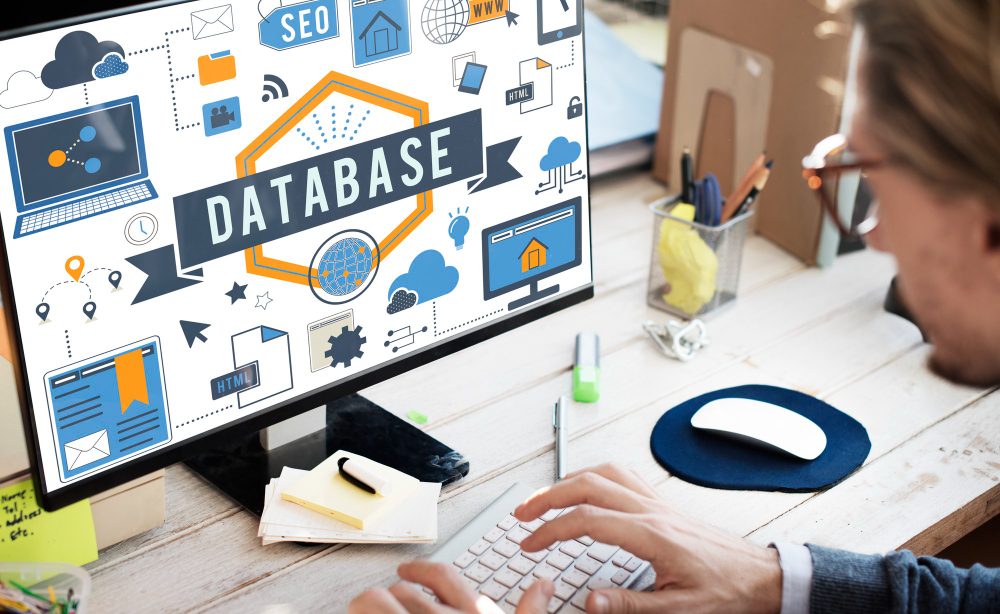 1. Precision Targeting for Marketing:
A well-managed B2B database enables precise targeting of your marketing efforts. Identify and segment your audience based on industry, company size, location, and other relevant criteria. This targeted approach ensures that your marketing messages reach the right ears, increasing the likelihood of conversion.
2. Lead Generation and Qualification:
Efficient lead generation starts with a high-quality B2B database. Identify potential customers, qualify leads based on specific criteria, and prioritize your outreach efforts. This focused approach not only saves time and resources but also enhances the chances of engaging with prospects genuinely interested in your offerings.
3. Personalized Communication:
Personalization is a cornerstone of modern marketing, and a well-managed B2B database provides the foundation for personalized communication. Tailor your messages to address the specific needs and pain points of your target audience, fostering stronger connections and resonating with potential clients.
4. Market Expansion Strategies:
When contemplating market expansion, having a wealth of data at your fingertips is invaluable. A comprehensive B2B database allows you to analyze new markets, identify potential partners or clients, and make informed decisions about the feasibility and strategy of your expansion.
5. Strengthening Customer Relationships:
Beyond acquiring new customers, a well-managed B2B database plays a crucial role in nurturing existing relationships. Track customer interactions, preferences, and purchase history to provide a personalized and seamless experience, fostering loyalty and repeat business.
6. Data-Driven Decision Making:
Strategic decision-making relies on accurate and up-to-date information. A B2B database provides valuable insights into market trends, competitor activities, and customer behaviors. Data-driven decision-making ensures that your business remains agile and responsive to changing dynamics.
7. Streamlining Sales Processes:
The sales journey is streamlined with a well-managed B2B database. Sales teams can prioritize leads, track interactions, and monitor the sales pipeline efficiently. This streamlined approach increases the efficiency of the sales process, leading to quicker conversions.
8. Operational Efficiency:
Efficiency is the backbone of successful businesses. A well-managed B2B database reduces manual effort in data entry and maintenance, allowing your team to focus on high-value tasks. This operational efficiency is crucial for staying competitive in a fast-paced business environment.
9. Adapting to Market Trends:
Market trends evolve, and businesses must adapt to stay relevant. A B2B database provides real-time information on industry trends, helping your business anticipate changes and proactively adjust strategies to align with emerging market demands.
10. Measuring and Improving Campaign Performance:
Detailed analytics within the B2B database allow you to measure the performance of your marketing campaigns and outreach efforts. Analyzing data on opens, clicks, and conversions provides valuable insights, enabling continuous improvement and optimization of your strategies.
In conclusion, the power of a well-managed B2B database extends far beyond a mere collection of contact details. It serves as a strategic tool, empowering your business to target the right audience, personalize communication, make informed decisions, and adapt to the ever-changing landscape of B2B interactions. Embrace the potential within your database, and unlock a world of opportunities for your business.
visit:
Writing
You may be interested in these jobs
---

CSS Security Agency

Salkhia, India

vacancy security guard, Minimum qualification Secondary, Age 18-40 · salary-11000-14000, · Salary: · From ₹11,000.00 per month · Benefits: · Food provided · Health insurance · Provident Fund · Schedul ...

---

1. Reply to online customer queries. · Understand customer requirements and assist them. · Website catalog management. · Salary: · From ₹20,000.00 per month · Ability to commute/relocate: · Mumbai, Ma ...

---

Poshmark is the largest community marketplace for fashion where anyone can buy, sell and share their personal style. With millions of shoppers and seller stylists, Poshmark brings together a vibrant c ...