4 years ago · 2 min. reading time · ~100 ·
Why are Data so Vulnerable?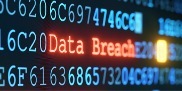 Data breach has become very common. Every year more and more data breach cases are in the news. We can guess that there would be more data breach cases than those are leaked.

Weak security strategy is the main reason

Why is data so vulnerable? Weak security strategy is the main reason. Hackers are also getting more skilled. They are paid to hack data. Even hackers are also hacked.

It is learned that Equifax blamed a single employee responsible who forgot to install an update of a program. As if that very update of the program could have prevented the Equifax data breach!

Many vendors are still using obsolete software, such as Microsoft XP

But it is also true that many financial service providers are reluctant to upgrade their software because of associated cost and service disruption. Many vendors are still using the Microsoft XP which has been made obsolete since 2014. I have seen many ATMs which are still running Microsoft XP.

Most data were used to be stored unencrypted

Most data were used to be stored unencrypted. This is the most vulnerable cause. The hackers can't use the hacked data If the data are encrypted. News says that only 4% of data breaches after 2013 were security breaches. There the data were encrypted so the hacked data were useless to the hackers and safe for the people.
Recent news says, "Hackers use antivirus software to hack data"

News says, "Hackers use antivirus software to hack data". Windows computer users have a deep security concern. While you install the antivrus software, there remains a loop hole. Your private data can be stolen while updating it. My felling is that using GNU/Linux is a easy way you can avoid needing antivirus.

How data vulnerability can be tacked?

Cybersecurity is a big challenge in this Internet woven world. The personal and financial data are prone to security threats every now and then. Unless a proper data security strategy is adopted, the online future will face a touch challenge for data protection.
What is happening around data security? Are the financial giants doing it right with the precious customer data? I will be happy to get your views, counter views and suggestions. Please share the post among your network.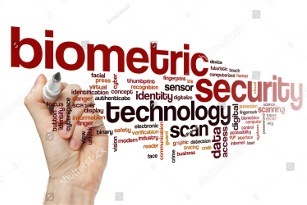 My research on facial recognition using 3D shape-sensing technology and multimodal fingerprinting is the cutting edge in biometric security. I have presented my research at the 2016 SPIE Defense + Security conference in Baltimore.
I am Debesh Choudhury. I am available to consult with global companies who need to enhance their biometric security.
Here are some other posts I authored:
In June 2015, Dr. Jeffrey Strickland and I founded a new LinkedIn Group called "The Unfluencers". To learn about the history of "The Unfluencers" please read the seminal LinkedIn article by Dr. Jeffrey Strickland entitled -- "Who are the Unfluencers". This group is an open group. You are welcome to join this group and engage yourself in the discussions. The Unfluencerᵀᴹ Logo is a registered trademark of Dr. Jeffrey Strickland.
Text Copyright 2017 Debesh Choudhury — All Rights Reserved 
----------------------------------------------------------
Debesh Choudhury is an academician and researcher. He is interested in the science and engineering of optics and electronics. He uses GNU/Linux, Free and Open Source Software for all his works related to computers, be it educational or entertainment, professional or personal.
You may be interested in these jobs