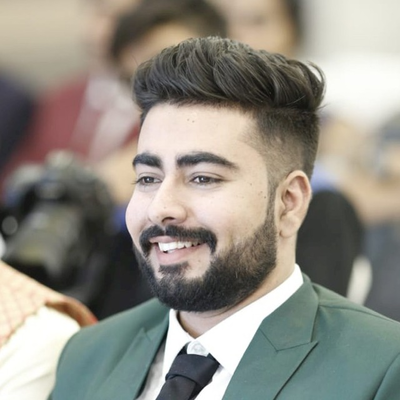 About Aayush Sukhija:
Lead Data Scientist with around 6 years of experience in NLP, LLMs, and Generative AI, bringing significant benefits to businesses. With a proven track
record of extracting valuable insights from data, I drive informed decision-making and contribute to strategic planning. By leading various projects. I
empower clients to gain a competitive edge, enhance customer experiences, optimize operations, and drive revenue growth. Proficient in Python, data
pipelines, and model development, I deliver impactful solutions that translate into tangible business outcomes, fostering success and profitability.
Experience
Medicare Marketing Intelligence: Developed a GenAI-fueled application
that initiates with the extraction of vital key variables from primary
documents of leading US insurance players. Subsequently, it orchestrates
the mapping and retrieval of corresponding key variable values from PBP
data.
The application's core functionality centers around implementing advanced
RetrievalQA using Langchain and OpenAI(GPT-4) and other open source
LLM(LLAMA-2) technologies, enabling seamless analysis of both large PDF
documents and tabular data. This empowers insurance clients with valuable
insights into essential plan features and their associated values, fostering a
more competitive market outlook.
Optimized data analysis processes by 25%, concurrently enhancing
benchmarking accuracy by 18%. As a result, it notably augmented the
client's acumen for competitive decision-making by 35%, surpassing the
capabilities of conventional methodologies.
Education
Completed B.Tech in Computer Science 
Professionals in the same Technology / Internet sector as Aayush Sukhija
Professionals from different sectors near Gurgaon, Gurgaon district
Other users who are called Aayush
Jobs near Gurgaon, Gurgaon district
---

Beta Soft Technology

Delhi, India

Full time

JavaScript+ ES6HTMLCSS · Git JSX Node+ Redux · Experience: 1 4 Years · Salary: Best in the industry,

---

Triveni Media Marketing Services Pvt. Ltd.

Delhi, India

Full time

Sr. Data Analyst/MIS Manager-(WFO) · Collecting information about the requirements. · Capable to handling the team of MIS. · Expertise in using MS Office tools namely-Word/Excel Power Point. · Capable ...

---

World Health Organization

New Delhi, India

Grade: · NO-B · Contractual Arrangement: · Fixed-term appointment · Contract Duration (Years, Months, Days): Two years · Job Posting: · Oct 3, 2022, 3:56:54 AM · Closing Date: · Oct 17, 2022, 4:59:00 ...