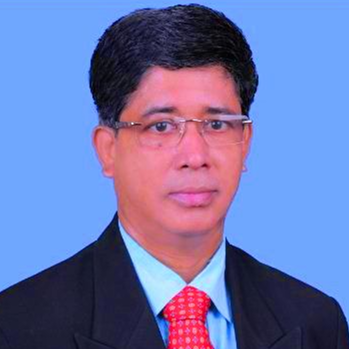 About Bishnu Bose:
Dear Professor,
Good afternoon,
Please accept my immense respect,
I am Dr. Bishnu Pada Bose (Ph.D.), from India, with a Civil Engineering background; and having 20 years of experience. I am interested in joining as a Postdoctoral position under your projects. 
I have completed my Ph.D. at the Indian Institute of Technology, Kharagpur, India.  During my PhD tenure, I have developed sustainable building materials by recycling unmanaged solid waste (Mine waste/Iron ore tailing), through the circular economy principle.
 I have gained exposure in this domain. I want to explore much more insight during the postdoctoral period, such as exploring the significant bottlenecks, barriers, challenges, policies, and opportunities towards recycling the full potential of waste material through the circular economy principle.
I have an Industrial experience of 15 years and academics 5 years
I am confident that my experience (20 years) and research exposure make me an ideal candidate for a suitable Postdoctoral position under your projects.
I greatly appreciate your kind consideration in this regard.
Thank you so much.
Sincerely
Dr. Bishnu Pada Bose
Kolkata, India
Experience
I have total experience of 20 years.
Project Management for 15 Years
Academic for 05 years
I have industrial exposure, and like to join post doctorate in the domain of circular economy 
Education
I have B Tech, M Tech and PhD  in Civil Engineering domain
Professionals in the same Education / Training sector as Bishnu Bose
Professionals from different sectors near Indian Air Lines Colony, Nagpur
Other users who are called Bishnu
Jobs near Indian Air Lines Colony, Nagpur
---

HIRING FOR CUSTOMER SERVICE U.S PROCESS · Answering questions about a company's products or services. · Processing orders and transactions. · Resolving issues and troubleshooting technical problems. · ...

---

Psychology hub

Nagpur, India

Survey a particular area · Communication skills mustno shy person · Good if u carry your aadhar card · Job Types: · Full-time, Contractual / Temporary · Salary: · ₹5,000.00 per month · Benefits: · Com ...

---

MINERS POCKET BOOK PVT LTD,NAGPUR

Nagpur, India

Incharge of all stock and submitting MIS report · Incharge of Inward And Outward of Stocks · Can prepare sales data. · He/she take care of mygiis stock/online sales/parent queries. · Excellent in tall ...