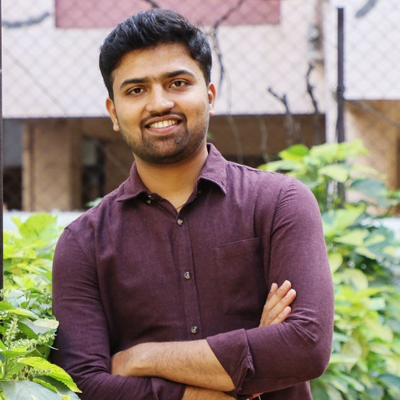 Piyush Gandhi
Process Planning & Digital Manufacturing Engineer
Manufacturing / Mechanical
Pune, Pune
About me:
A competent professional with 8.5 years of experience. Associated with Tata Technologies Ltd. as a Technical Lead for TATA MOTORS LTD, Pune Have a skilled at handling projects in challenging environments with excellent relationship management skills and the ability to relate to people at any level of business and management.
Area Of Exposure:-
Manufacturing Engineering & Planning (Trim + BIW) Digital Validation and Simulation (Robot Simulation) - Dimensional Management & DVA (TRIM + BIW) - New Product developement & Process planning (TRIM + BIW) - Process Improvement Engineering - Design Engineering (Layout Fixtures, Simulators & Gauges) - Project Management & Team leading
Experience
Current Company- Tata Technologies Ltd. 2015 to till date
Manufacturing Engineering & Planning (TRIM - TCF) '
 Lead for BIW, trim Process planning & dimensional feasibility.  Completed successfully Greenfield & Brownfile vehicle.  Work on product development from CAS design to Assembly/Dispatch.  Lead the project in project development forum.  Project deliverables identified and mapping the time line (Road map).  Support ERC,Manufacturing and Quality team to achieve BIW quality in Beta-PO-PP and in SOP  Supporting the plant both manufacturing line to resolve the problems (root cause analyst) in assembly due to dimensional variation.  Trim design feasibility checking (DMLs), Tightening, assembly feasibility & validation.  Define Assembly process for Trim TCF line.  Defined best optimum datum scheme (TRIM & BIW) by working hand-in-glove with design, tooling, project team and understanding requirements.  Calculate the requirement/modification of Fixtures & tightening tools (DC battery etc).  Process mapping & documentation - PFD,PFMEA,CP,WIS  Preparing Manufacturing BOM preparation.  Human Ergonomics study.  Digital product and process validation by simulation.  Trim Checking fixtures review and approve.  Fixture impact analysis and reporting also Detailing and Design.  Plant layout Preparation.  Good in drawing & tolerances.  Benchmarking design & process.  Traning & supporting for GD & T, Tolerance stack up & dimension variation alnalysis.  Expert in Measurement strategy development & component mounting target definition.
Manufacturing Engineering & Planning (BIW-Weld Shop) 
 Study of Spot Plan, Weld Gun Accessibility, Study of Clamping Plan, Panel Loading and Unloading Sequence.  Define welding process of Weld line.  Define and implement new closure Assembly strategy right from CAS level to Final product design  Fixture impact analysis and reporting.  BIW setting Gauge, Simulators & setting fixtures concept design and implement.  Human Ergonomics simulation.  New product Design simulation (Robot Simulation) for manufacturing feasibility.  Digital product and process validation by simulation.  Check the dimensional feasibility of panels.  Supports for BIW design DAP.  Welding fixture & checking fixture Validation.
Dimensional Management - DVA (Dimension variation analysis) (Trim + BIW) 
 Lead team through check / troubleshooting of DVA model.  Define DM deliverable with benchmarking JLR strategy and get implemented in Product GEN 3.  Identify, define and implement unilateral tolerance values to achieve specified geometry  Good in GD & T and stack up analysis.  Dimensional variation analysis to produce a product quality plan in DM environment to improving quality and reducing cost by means of managing and controlling variation to ensure a robust design.  DVA process model building for Complete BIW & Trims aggregates.  Analyze the BIW build sequence/Process based on DVA study and recommend change to achieve dimensional integrity, equipment optimization and cycle time.  Validate manufacturing capability (CAS feedback, PLP's, Build Process, perceive quality target (Gap & Flushness), Mechanical fitment & master sections).  Benchmarking and other studies to define good and bad in geometric system.  Optimize split line positioning and propose design and styling solution to minimize effect of geometric variation in assembly process.  Lead to reduce vehicle manufacturing complexity using MCA Tool (Manufacturing Complexity Analysis)  Propose to changes Process sequence and new process strategy.  Identify the design changes (Product and fixture) and assist supplier/manufacturer to achieve target tolerances.  Define measurement plan.  The intent of DVA simulation is to meet APQP, PPAP parameters by validate the product made for the production.
Education
I have completed BE Mechanical in 2013 with 62%
Other users who are called Piyush
Professionals from different sectors near Pune, Pune
Jobs near Pune, Pune
Found in: Talent IN Sponsored - 1 day ago

---

Currently, we are looking for a remote Middle JavaScript ) Developer to join our team. · The customer is a Canadian-American multinational media conglomerate. The company was founded in Toronto, Ontario, Canada, where it is headquartered at the Bay Adelaide Centre. · Responsibili ...

Found in: Talent IN - 12 hours ago

---

Your Role: · Tenable seeks a dynamic senior Field & Channels Marketing Manager to join the APAC Marketing Team. You will be part of an energetic and collaborative team focused on pipeline generation which has immediate and long-term impact on our business goals. In this role, yo ...

Found in: Talent IN - 1 week ago

---

Description · Interface.ID1590.row1" class="text" title=""> . · Role: SAP S/4 HANA CO lead (CO) with knowledge of Material ledger. · Education : · Accounting & finance graduate/postgraduate · MBA -Finance or Professional qualification like CIMA or ACCA · Experience : · Domain ...