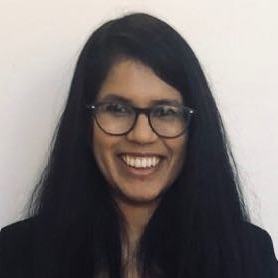 About Srishti Gupta:
I am Srishti Gupta, a PhD candidate from Arizona State University. I earned my undergraduate degree from Birla Institute of Technology and Science, Pilani, India. My research focuses on the computational modelling of water phase reaction behaviour and kinetics on heterogeneous catalysts by applying density functional theory. I have experience with chemical engineering modelling software, python, MATLAB, data analysis and machine learning. I have presented at 4 national conferences and published 8 peer-review articles. I wish to move back to India after finishing my PhD (April 2023) and applying for positions in India.
Experience
Graduate Research Assistant                                                                                              (2019- Present)
Applied DFT to understand fundamental reaction mechanisms of adsorption and catalysis
Electrochemical nitrate reduction (NO3RR) on the single-atom catalyst                     (2021 - P)
     — Integrated pH and potential effects on the free energy formalization to compare thermo-
chemical vs. electrochemical nitrate reduction over a heterogeneous metal catalyst.
     — Streamlined NO3RR pathway to automate DFT calculations to find the single-atom transition
metals in Cu base ideal for ammonia and nitrogen production.
     — Developed volcano plot by regressing free energies with single species adsorption energies.
Thermochemical degradation of organohalides on Pd catalyst                                    (2020 - P)
     — Investigated p-chlorophenol hydrodehalogenation pathway on single and nano Pd catalysts.
     — Performed saddle point calculations to calculate activation barriers.
     — Predicted that neighboring Pd single atoms can selectively degrade halophenols.
Adsorption of oxo-anion on faceted metal-oxide surfaces                                             (2019 - P)
     — Modelled competitive oxo-anion adsorption on metal oxide to study the effect of surface
properties such as water network, facet, and charge density on adsorption energy.
     — Performed PCA to predict 78% control of water network on adsorption energies.
Education
Ph.D. in Chemical Engineering from Arizona State University. 
Professionals in the same Engineering / Architecture sector as Srishti Gupta
Professionals from different sectors near New Delhi, New Delhi
Other users who are called Srishti
Jobs near New Delhi, New Delhi
---

Times Internet

Noida, India

About the company · Times Internet, the digital arm of The Times Group, is India's leading digital products company with diversified businesses and has over 38 brands, with 270 million unique visitors ...

---

GI Services

New Delhi, India

2)Address client inquiries through various communication channels, including in · Salary: · ₹22,000.00 - ₹33,000.00 per month · Schedule: · Day shift · Ability to commute/relocate: · New Delhi, Delhi: ...

---

iimjobs

Delhi, India

Full time

Manager Performance Marketing · About us: · We are building an omni-channel platform curating all things home and living. · Home is a large $25B+ market, growing 12%+ YoY but furnishing this space is ...