swapnil jukunte Blog
Initially based in Mumbai Grad ...
Bhāndup, Mumbai City District
View profile
You have no groups that fit your search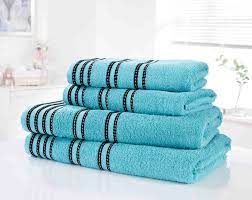 Towels are an important part of anyone's bathroom; they might seem easy to choose but are difficult to pick the right one. Many people ignore the fabric and only go for the look of it, but that can bring bad quality things home. · Towel sets come in many different colors and desi ...
timer 2 min. reading time · thumb_up 0 relevants · comment 0 comments