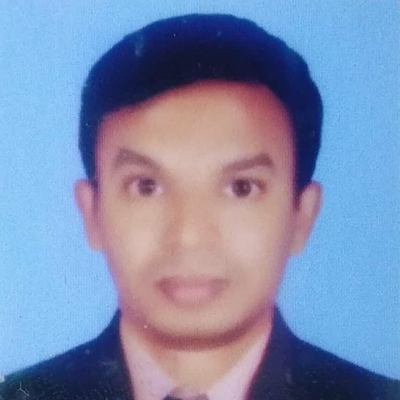 Services provided ₹400

/ hour
Construction / Facilities (1)
Storage

About VIMALKUMAR OMANAKUTTAN:
I would like to introduce myself as a candidate for the position of Inventory Officer at ware house and logistics controller. As a highly experienced and passionate professional with the necessary academic background, skillset, and experience, I believe I can exceed your expectations and suit the core culture of your firm.
During my tenure at Towel engineering services L.L.C , I proved to be a resourceful employee. I have worked towards maintaining stock records and company purchase orders to see which products and goods need to be replenished or bought afresh.
I take this opportunity to highlight some of my core skills:
5 + years of experience in the departments of quality assurance and inventory control at Towell.
Developed and implemented a system for the retrieval & delivery of products effectively
Increased productivity and improved inventory management by making some strategic decisions.
Created a track movement log of inventory to make inventory management easier and hassle-free for my team.
Managed productivity and costing.
I was responsible for hiring and training junior inventory officers and interns.
Deep knowledge in supply chain management.
Proficiency in database management software & spreadsheets.
I am known for my organizational skills, communication skills, time management skills.
I am a detail-orientated person who can thrive in high-pressure work environments as well.
I am a team player and a person who blends well in any situation and with most people. This, I can work with various teams to effectively maintain the inventory.
With my educational background and acquired skill set in inventory management, I am confident that I will provide the best of my services to your firm and contribute significantly to its growth. I look forward to hearing more about company.
Thank you for your consideration.
Sincerely,

Vimalkumar.O
Experience
Worked in TOWELL INFRASTRUCTURE ENGINEERING SERVICES CO.L.L.C as Inventory controller (ERP), Store keeper from June 2008 to 2013 April.
1.     Responsible for managing all inventory control related activities.
2.     Executed inventory control measures to ensured the company minimizes stock holding and maximizes stock system and paperwork accuracy.
3.     Managed and maintained the company's materials and stocked product inventory, incoming products , outgoing materials to projects including stock profiles and stock locations.
4.     Managed and controlled perpetual inventory stock counting/inventory accuracy checks.
5.     Minimized overstocks and removal of obsolete/redundant raw materials to maximize the availability of working capital.
6.     Ensure that the goods inward / stock control department is well organized and controlled to sufficiently support company projects and the goals of the business.
7.     Received shipment, inspecting quality, reporting damages or quality concerns to Quality assurance manager and making record manually and digitally.
8.     Maintained inventory forecasting future needs through in depth documentation, and reporting using ERP enterprise resource planning software.
9.     Recorded purchases, maintain the database, perform a physical count of inventory, and reconcile stock count to computer-generated reports.
10. Performed routine clerical duties, including data entry, answering telephones, and assisting management.
11. Followed up supplier as per Purchase order for accurate delivery at the Central store .
Education
Ø Diploma in Computer Engineering- Carmel polytechnic college -Kerala state board -2007
Ø Diploma in Computer application - Jawaharlal Nehru Educational & charitable Foundation -2007
Ø Higher secondary in Computer science- Kerala state board -2004
Ø High school -Kerala state board- 2002
Professionals who compete with VIMALKUMAR
Professionals offering similar services to those of VIMALKUMAR OMANAKUTTAN
Professionals in the same Construction / Facilities sector as VIMALKUMAR OMANAKUTTAN
Professionales offering Storage services
Professionales offering Storage services
Professionals from different sectors near Alappuzha, Alleppey
Other users who are called VIMALKUMAR
Jobs near Alappuzha, Alleppey
---

Factor Human Resources Pvt. Ltd.

Alappuzha, India

Full time

1. Conduct market research to identify selling possibilities and evaluate customer needs · 2. Actively seek out new sales · opportunities through cold calling, networking and social media · 3. Set up ...

---

LAKSHYA CA CAMPUS

Kottayam, India

Responsible for increasing business revenue through efficient management of current customer accounts, student fee collecting status, and management reporting using MIS. · Accountable for managing Pet ...

---

Euroway Study Abroad

Kottayam, India

Energetic Educational Counselor · Minimum 1 to 2 years of experience · Attractive salary package & incentive · Qualification: Degree/Diploma · Listening to students' academic, emotional, social, and b ...