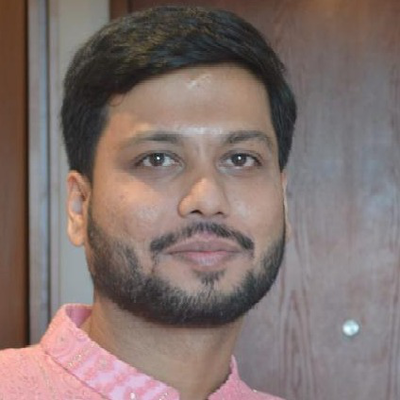 Virendra Ravalji
Goal-Oriented iOS engineer
Pune, Pune
About me:
A focused professional with 9.5 years of experience in iOS Development
Skilled in Architecture, Design, Development, Testing, and Implementation of various types of iPhone and iPad Applications
Proficiency in Swift. Has worked in Objective C too.
Able to communicate effectively with different teams.
Involved in the whole process from idea to deployment using agile methodology. Specialized in enterprise applications.
Ability to work under pressure and to deliver on strict deadlines in a timely manner.
Strong organizational skills and ability to follow through on tasks in an environment that requires multi-tasking.
Experience
Gobant India Pvt. Ltd Pune Maharashtra April 2020 - Present 
Senior iOS Engineer
Company Profile:
Helps organizations lead change through digital and cognitive transformation. We are the first player to deliver engineering, innovation, and design.
Role & Responsibility:
Working on authentication and authorization framework of a leading international bank to add new features.
Managed the entire release and regression process for the above-mentioned framework.
Developed the Credit Card Statements feature for Fiserv's CardValet app and delivered it on time.
 Mentored new joiners to crack the interviews for the banking client.Worked in Agile development methodology.
Collaborate with a team to define, design, and ship new features
Took the initiative to explore the task of keeping the iOS app running in the background even if the user closes it.
Acquired new skills. For example, I learned .Net and Angular JS as a part of cross-skilling.
Leveraged knowledge in Swift, CI/CD, Jenkins, Unit/UI testing, Accessibility, Localization.
Ability to use XCode and program in Objective C and Swift
QNAP Systems, Inc. Bengaluru, Karnataka May 2017 – March 2020 
iOS Engineer
Company Profile:
QNAP Systems, Inc. is a Taiwanese corporation that specializes in network-attached storage appliances used for file sharing, virtualization, storage management and surveillance applications.
Role & Responsibility:
Understood and transformed business requirements into maintainable and optimal software solutions.
Successfully implemented the QNAP's version of an IFTTT mobile app.
Ensure the performance, quality, and responsiveness of applications
Familiarity with cloud message APIs and push notifications
Reduced the deployment time for iOS builds by incorporating CI/CD process.
Enhanced the user experience in QIoT app by implementing iOS Drag & Drop feature in Dashboard module.
Expertise in using Design patterns and object-oriented methodologies to design software for mobile phones.
Increased the background execution time of Qmiix app by using a combination of different iOS frameworks.
Guided fellow developers to solve problems they faced in iOS development.
Leveraged knowledge in Swift, CI/CD, Jenkins, Fastlane, Geofencing, CoreLocation, Drag & Drop, Reactive Cocoa, Carthage, Unit/UI testing.
Mobisoft Infotech Pvt. Ltd. Pune, Maharashtra October 2015 – May 2017 
iOS Engineer
Company Profile:
Mobisoft is a software product development company on a mission to make clients successful by building great products, services, and experiences.
Role & Responsibility:
Developed iOS applications, while keeping the focus on iOS UI Guidelines and making the app, works intuitively.
Improved the Photogurus app performance by fixing the critical bugs with their root cause.
Fine-tuned the Photogurus app UI by using the auto layout and constraints.
Resolved bugs at various stages of application development.
Help maintain code quality, organization, and automatization
Successfully learned SCRUM and utilized it efficiently and promptly delivering the Photogurus Project.
Implemented the customized version of the PayPal payment gateway SDK.
Interacting with Project Manager/ Clients, adhering to plans & schedules, and conveying the same to team members to ensure the smooth progress of the project.
Leveraged knowledge in Git, SCRUM, Version control, Chrome Cast iOS SDK, Braintree iOS SDK, Autoloayout and constraints, Purelayout
Aress Software Education & Technologies Pvt. Ltd. Nashik, Maharashtra June 2013 – September 2015
iOS Engineer
Company Profile:
Aress has been directly involved in the development of flagship product
Role & Responsibility:
Developed the iPhone & iPad applications from scratch and maintained their codebases.
Implemented the smooth interface with HeartRate monitor and FootPod sensors using CoreBluetooth framework.
Took full ownership of the iPEGS project starting from requirement analysis, estimation, and implementation of tasks till the delivery of the project.
Integrated the frameworks like CoreData, PushNotification, In-App Purchase, CoreLocation in different applications.
Improved the User Experience of multiple apps by correcting the flow, adding missing features and fixing bugs.
Proved the ability to meet compressed deadlines.
Leveraged knowledge in Objective C, CoreData, Push notification, CoreBluetooth, REST, JSON, Xcode, Code signing.
Education
2013 B.E. (Computer) from K.K. Wagh Engineering College, Nashik – 66% (First Class with Distinction) 
2010 Diploma from Government Polytechnic, Nashik – 87% (Passed with Distinction)
2007 10th from Nashik – 87%
Other users who are called Virendra
Technology / Internet profesionals
Professionals from different sectors near Pune, Pune