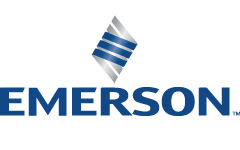 Emerson in India
Technology / Internet
239 jobs at Emerson in India
---

MUST Requirements : · SMPS design expertise in topologies like buck, boost, flyback, SEPIC etc. · 8/16/32 bit microcontroller based digital design and interface design. Should have preliminary/expert level of knowledge and hands on with Digital Storage Oscilloscope, Multi-meter, ...

---

Responsibilities · Responsible for accounting of tax entries in India and US ledgers · Responsible for managing back charges and maintaining data · Report tax for US GAAP on quarterly basis · Reconciliation between tax return to provision · Calculate advance tax and review Wit ...

---

Highlight Top / Key Responsibilities for this position - Collaborate with development and business/functional teams to understand the requirements and deliver the solution with the highest coding standards & proper change management. · Own support tickets, fix and respond within ...

---

Roles and Responsibilities · Support Project CRP/SIT/FAT Activities in controlled Oracle EBS R12 instances · Perform Issue resolution for Global Solutions / Programs in controlled instances · Work with Oracle Technical Support on SR resolution · Perform Post Clone activities ...

---

Responsible for Wind Power Proposal Generation of Control System and SCADA solutions. · Shall have working experience on Control System, SCADA, Analytics solutions (Forecast, Scheduling, APM etc.) with Wind Turbine OEM/end users/Control System supplier for Wind Turbine and Farms ...

---

Job Description: · DCS engineer directly responsible for Control Design for greenfield & retrofit projects for Water Solutions · Engage in Implementation and Testing of projects · Engage in Start-Up and field service activities at water sites · Primary Duties and Accountabiliti ...

---

Job Description: · Engineer will be directly responsible for Power Plant controls engineering for renewable energy i.e., Solar, Wind, Microgrid projects · Engage in understanding the engineering drawings to prepare and study technical data, · Specification requirements for renew ...

---

JOB PROFILE: · Analyse customer inputs and understand requirements such as Design Specifications, P&IDs, Control Narratives, IO list, Instrument Index, Operating Philosophies etc. · Raise Technical Queries · Develop System Design including System Architecture · Perform I/O to Co ...

---

JOB DESCRIPTION Responsible for Overall Supplier Performance Lead Supplier Development efforts in terms of Quality, Supply Chain Speed, Delivery and Cost Support Rosemount's Global Strategic Sourcing Commodity Team Provide Technical Expertise Supervisor to Incoming Inspection May ...

---

This person will be responsible for carrying out software patch management related activities in Oracle eBS and Database. · Perform technical and functional impact analysis for Application and Database patches requested by Application Support Group (ASG) and project teams. · Pro ...

---

JOB DESCRIPTION REQUIRED EDUCATION, EXPERIENCE & · SKILLS: Bachelor of Science in Engineering/Computer Science or equivalent Be able and willing to learn new technologies to meet the needs of the organization 6+ years in industry experience Work experience on a shipped multi-vers ...

---

Our Commitment to Our People · Across the globe, we are united by a singular Purpose: · We invest in our employees to ensure they have the marketplace knowledge, skills, and competencies to bring this Purpose to life while competing and leading in a global economy. · Our train ...

---

Tejas Patel, the current designated Segment Leader, is moving out of Emerson Highlight Top / Key Responsibilities for this position As documented in the enclosed Job Description Desired Educational Qualification Degree in Instrumentaiton, Electronics, Mechanical, Computers, Che ...

---

Positions' main responsibility would be to enhance existing and/or develop new hardware designs/technology that enables the launch of new products. · Understand customer requirements and develop hardware requirement specifications · Provide technical solutions to customer problem ...

---

Profile : · The Senior ABAP Developer is a technical role which will require hands on developments to support the business analysts and wider project requirements · Daily support for global sites is required in order to fix issues if needed and enhance the already existing proce ...

---

Requirement: · ME/M Tech – Preferably in Thermal Engineering (Heat Power Engineering) · 8-10 years of experience in Product Design and Development of compressor or any other rotating machines applied primarily in Refrigeration/Air Conditioning or any other applications with Hand ...

---

Responsibilities: · Under minimal supervision of the Vice President of IT, the IT Business Intelligence (BI) Program Manager implements the IT application policy and procedures to drive the availability and use of BI information for the Isolation Valves Business Unit globally. T ...

---

Responsibilities: Develop 3D solid models and assemblies of design components. · Provide drawing package with complete GD&T, analysis of fits and tolerances. · Interact with other design team members to meet and optimize product design requirements. · Adherence to quality proce ...

---

Key Responsibilities · Drive Month end close cycle for Site as per WA timelines Closely work with GFS Manila team and make sure correct and accurate reporting of Financials (P&L, Balance Sheet) as per GAAP Analysis & Review of SG&A cost centers and provide commentary for major d ...

---

Job Responsibilities: · Work on Embedded Firmware projects for new product development, quality improvement and sustaining engineering, in collaboration with Lead Engineers and Technical Leads. · Understand and draft firmware application requirement for the projects. · Perform t ...