Blogging
>
Aadi blog
>
Which is the best Institute for Mechanical, Electrical & Civil Design Courses?
Which is the best Institute for Mechanical, Electrical & Civil Design Courses?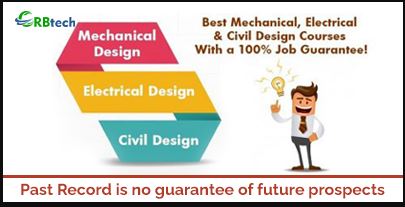 CRBtech, the leading career development company which has more than 15 years of experience, has on offer, exclusive civil, electrical and mechanical design courses, that come with a 100% job guarantee!
Design engineers, be it any stream, form the core of any team/project. That's because, what they design is what we see in the form of an end product or a system. The architects, the conceptualizers, in the true sense of the word! That's how important they are. Sufficient to know how high their demand is, for the industry.
Design engineers are basically in charge of developing technical drawings and plans, which are eventually utilized to develop an assortment of structures and products. If inquisitiveness comes second to you, along with a technical aptitude and creative side, in that case, a career in design engineering is best suited for you. Some of the major and popular streams include electrical engineering design, mechanical design, and civil design.
Your salary compensation being an entry level design engineer will rely upon a number of things such as certification, experience, industry etc. However, if one considers the average salary for a design engineer, it falls in the vicinity of Rs 3,59,952.
In the event that you have the above mentioned qualities in you, all you need to do is enroll your name for our design engineering courses. The mechanical design courses/civil design courses/electrical design courses from CRBtech, are expert designed and structured to polish your core skills, qualities and carve out the best designing capabilities in you. The biggest USP being a 100% job guarantee!!! What more can you ask for, when getting an assured job? That's CRB for you!
Enter CRBtech, and walk out on the path of a successful career!
Salient benefits of design engineering courses:
Ready for better career opportunities
Increased confidence
Better paid jobs
Score an edge over your peers
Skill updation to match the latest industry trends
While those based in Pune/Mumbai can go for CRBtech; depending upon the city which you are based in, you can search for the design courses nearby you. E.g. Those based in Hyderabad, can look out for civil/electrical/ or mechanical design courses in Hyderabad respectively.
About Design Courses:
Mechanical design courses, electrical design courses and civil design courses in India are usually present in the form of U.G. and graduate programmes in engineering and technology design. The curriculum dives into topics such as prototyping, computer aided design (CAD) and engineering standards.
Various universities and colleges conduct engineering design courses under categories like associate's, certificate, bachelor's, and master's degree programs in the field or those like it. Mechanical design courses in Bangalore have grown in popularity amongst the local student population. A number of master's degree programmes demand students to acquire an U.G. degree before enrollment. Graduates from engineering design programmes are generally prepared for the job roles in the commercial and industrial design sectors.
Mechanical Design Courses:
The motive of mechanical design courses is to bring out and polish the designing skills in you. Also, to imbibe in you, an ability to comprehend and analyze data. Furnish you with the skill-set and knowledge necessary for designing various mechanical components, systems etc.; depending upon the requirements, constraints, and different environments under consideration.
The Mechanical design engineer training programme from CRBtech does exactly that! While CRBtech is based in Pune, if one belongs to Chennai, they can look out for mechanical design courses in Chennai.
Civil Engineering Design Courses:
Civil engineering design courses are basically dedicated towards providing wannabe civil design engineers, with a detailed insight and training of civil engineering design, fundamentals and applications. It would help them transform into a professional civil design engineer, and prepare them for the challenges lying ahead, both in their professional and personal lives. Thus ensuring their overall development.
The civil design course from CRBtech is perfectly designed to offer the same!
Electrical Design Courses:
The purpose of electrical design courses is to develop the capability amongst trainees to apply the knowledge gained, to come up with solutions that are tailor-made based on the requirements, and considering various other influential factors like economic, environmental etc. In addition, to cultivate the skills required to communicate effectively with different stakeholders.
The electrical design engineer training programme from CRBtech is designed keeping in mind the above aspects!
Training Programme Outline-
1. Mechanical Design Course:
Following are the major syllabus modules covered under the mechanical engineering and design course from CRBtech:
Basics of mechanical engineering
(Engineering drawings and Symbols,TOM, SOM, GD&T, Tolerance & Fits)
Any one domain out of Sheet metal/Plastics/BIW
AutoCAD
Catia, SolidWorks, UG-NX etc…
2. Civil Engineering Design Course:
The civil design course from CRBtech covers the following major modules as a part of its syllabus:
Basic Civil Engineering
AutoCAD Civil
Revit Architecture
SAFE
E-Tabs
Staad Pro
3DS max
Google Sketch Up etc….
3. Electrical Design Course:
Below mentioned are the major modules covered as a part of the electrical designing and drafting training course from CRBtech:
Basic Electronics, Electrical and Instrumentation Engineering
Drive, Electrical CAD, EPLAN
SCADA, PLC, HMI
Wire Harness with CATIA v5
Robot programming
Lab view etc…
Other than these core topics, following essential skills are also taught as a part of these mechanical, civil and electrical design courses from CRBtech:
Aptitude
Soft Skills
German language
Project based training
How is CRBtech different?
Benefit from CRBtech's collaboration with 500+ MLCs and MNCs from the industry
A 100% placement record is what CRBtech boasts of
At CRBtech, you would receive the guidance and mentorship of worldwide industry experts
Special emphasis is given on communication and presentation skills training through dedicated sessions
All three i.e. electrical, mechanical and civil design courses from CRBtech are in-depth in nature, with a duration of 4-5 months
Best in campus recruitment on offer from CRBtech
Affordable fees
Trainees can choose from three customized modules i.e. TechAlpha, TechZip and TechPrime, based on their training needs and requirements.
CRBtech has got corporate offices at premium locations with latest state-of-the-art infrastructure
All these offerings from CRBtech, make it stand out from the other training facilitators that offer electrical design courses, mechanical design courses or civil design courses.
What Do You Get?
LOI within 15 days
Job oriented training
Unlimited placement calls
Technical GD & German language sessions
Collaboration with 500+ clients
Earn & learn programme
Project guidance on latest technologies
Learn from corporate trainers
GD-PI and Aptitude preparations
HR grooming and Mock interview sessions
Who is CRBtech?
CRBtech is a company that is into training and career development for over a decade now. Taking into consideration the huge demand for design engineers, and the specialized skill-set required by them; CRBtech has come up with specialized civil design courses, mechanical design courses and electrical design courses to serve the needs of the aspiring design engineers, and take them on the path of success in their careers.
CRBtech has been into career building for all these years, and continues to be a partner you can trust, in your professional journey. Like numerous others, we can help you progress on the right career path. So, enroll now!!!
"We are the future, we are CRBtech"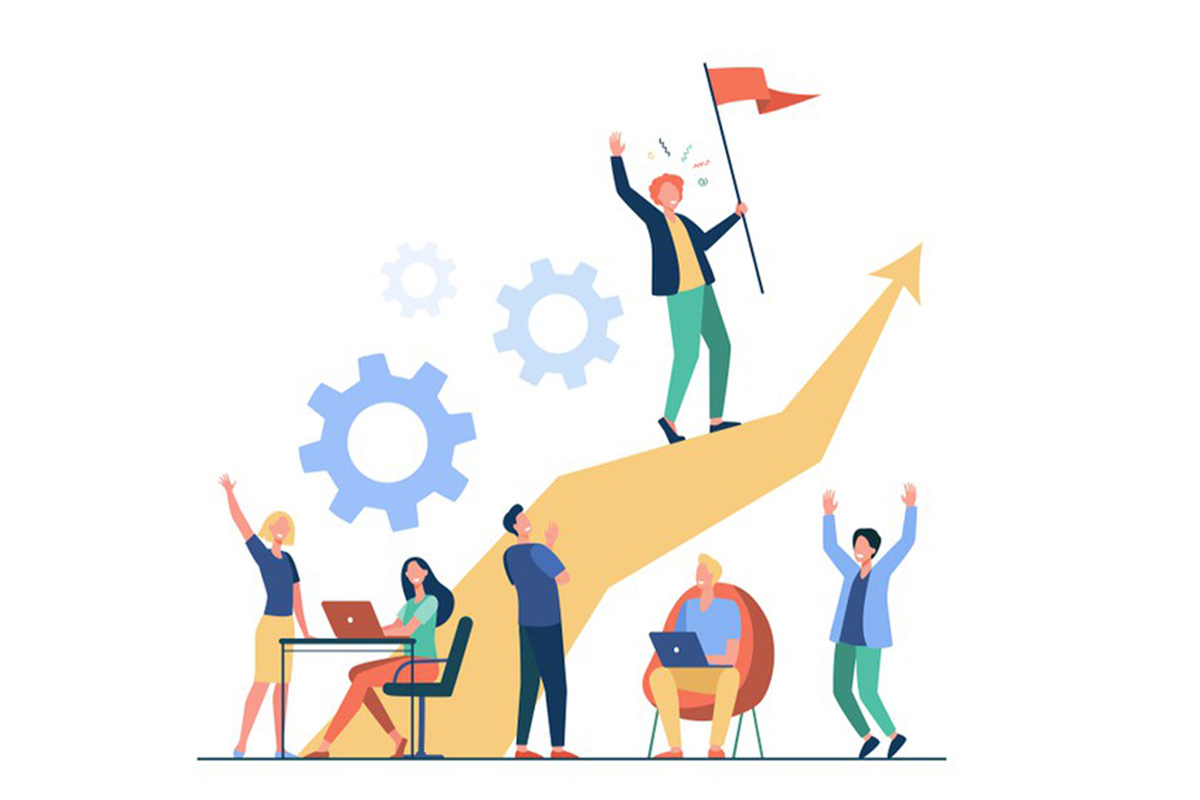 1 year ago · 2 min. reading time
Google My Business is a platform that helps your business interact with your target audience, as wel ...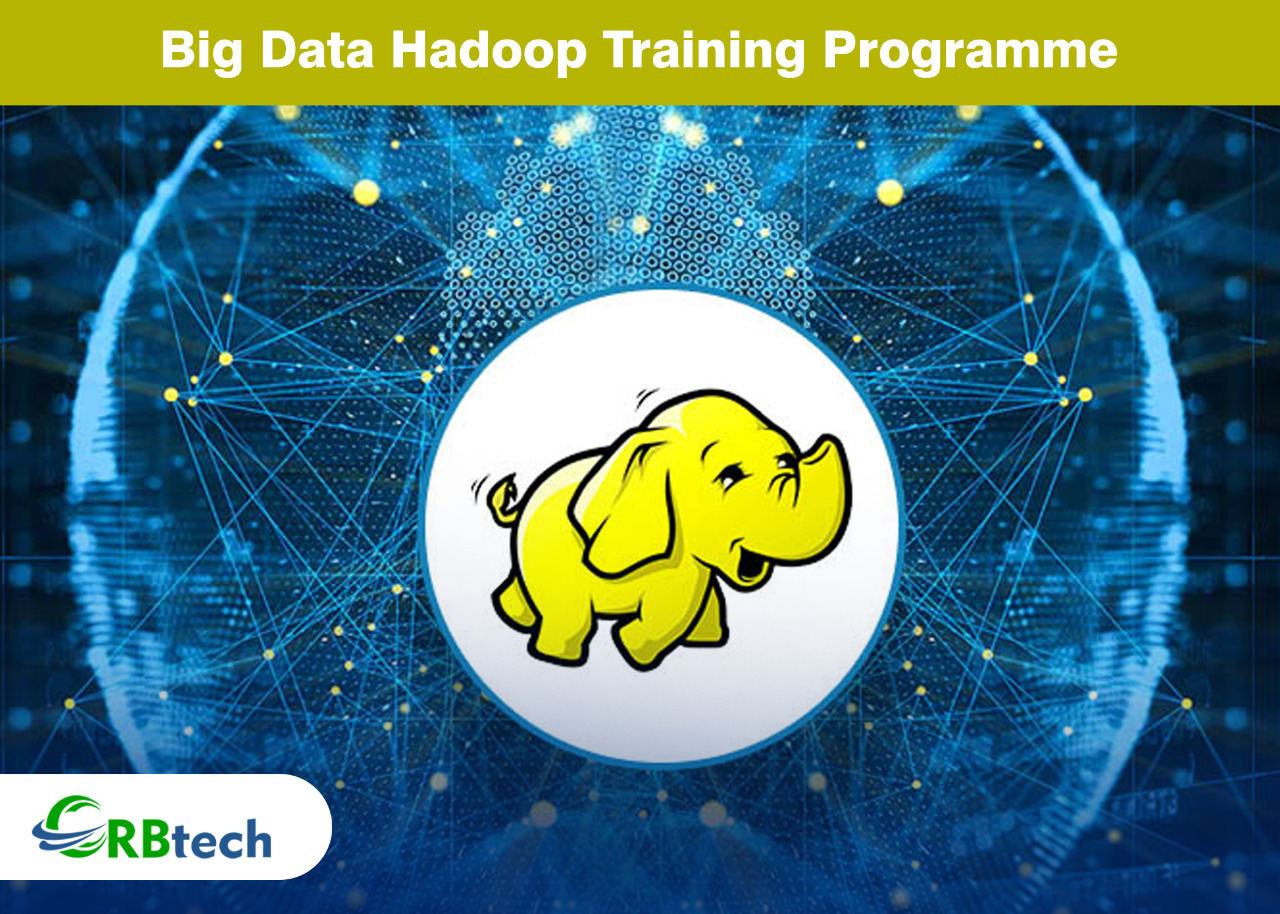 1 year ago · 3 min. reading time
Big data- Hadoop, NoSQL, and python based software engineers are highly sought after these days. Big ...
You may be interested in these jobs
---

Sriram connect (IMS Ranchi)

Ranchi, India

Counseling students about different MBA exams like CAT, XAT etc. · Using our ERP to enter student details in database. · Calling students to follow up. · Helping students select the right career path. ...

---

About Docterz - Docterz is a "Product & Engineering Company '' created by a team of established doctors, engineers, and data scientists who work on creating niche OPD-based health-tech products. It he ...

---

iimjobs

Gurgaon/Gurugram, India

Full time

Talent Acquisition Specialist · Job Description: · Talent Acquisition · About Us: · Founded with the vision of becoming the largest e-commerce aggregator in India, over the years, eTrade has successfu ...